Man arrested in connection with deadly Bucks County house fire: Court documents
This story originally appeared on 6abc.
A man has been arrested in connection with a fatal house fire in Buckingham Township, Bucks County.
According to court documents, Christopher Gillie was arrested and homicide charges are expected to be announced.
The fire began at about 3:15 a.m. Sunday at a home on the 5800 block of Private Drive, investigators said.
Upon arrival to the scene, the residence was fully engulfed with flames and smoke, which prevented firefighters from getting inside.
According to court documents, Julius Delick, 81, was killed in the blaze. He was found in a second-floor bedroom. His wife, Phyllis Drelick, 85, survived.
Neighbors said there was little they could do once they realized what was happening.
"We came out later and the place was burning and that was all we saw. All the emergency personnel were here already," said Bill Dominick.
The Bucks County District Attorney plans to announce the charges against Gillie in a news conference Monday afternoon.
Officials said crews had difficulty battling the blaze due to the lack of access to water.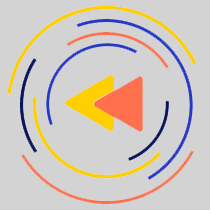 Saturdays just got more interesting.