Look Up! Two Mid-Century storefronts on the wane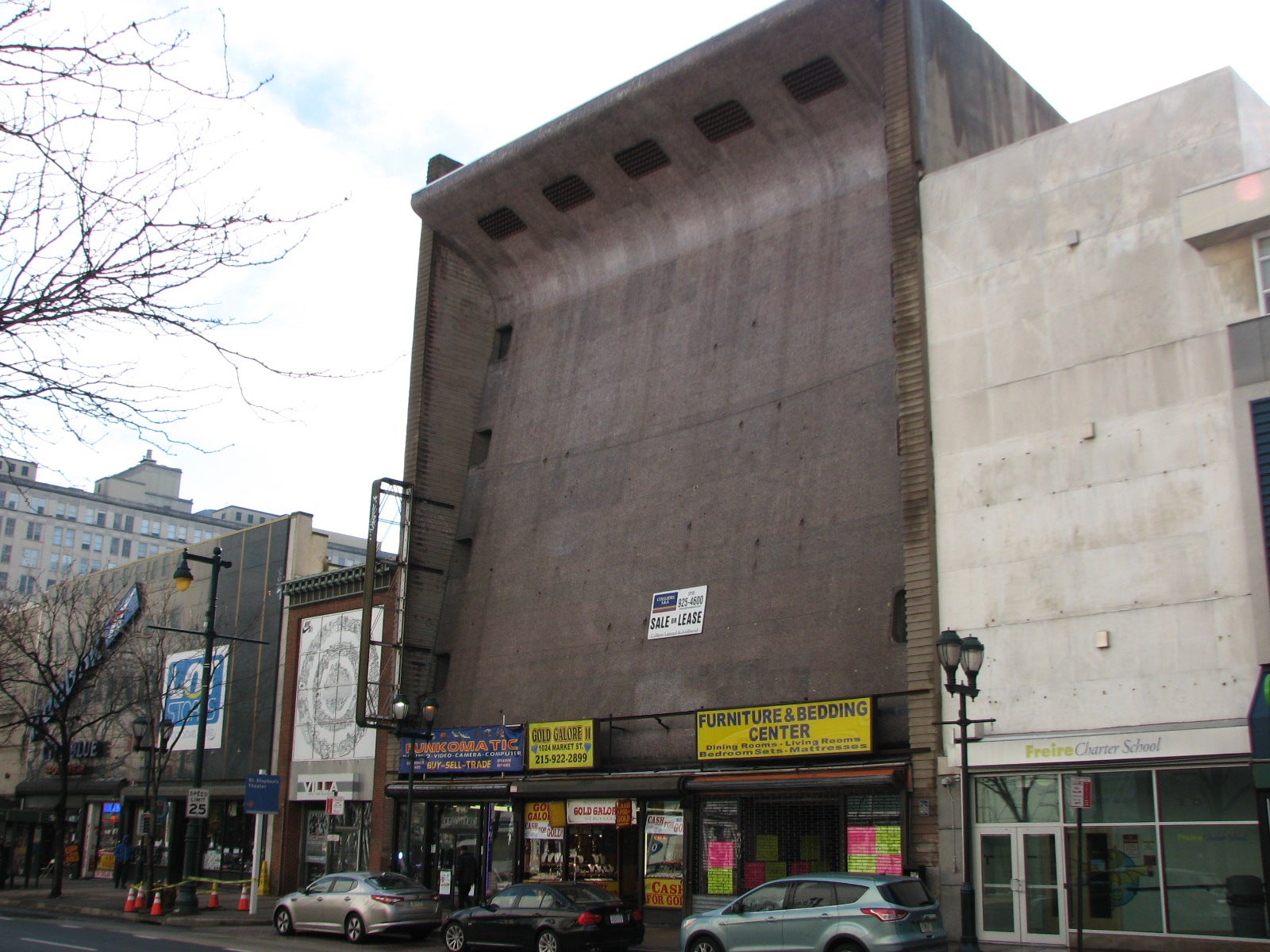 The buildings on Market and Chestnut Streets were designed by renowned architects of the era, but they have since been altered and neglected. One will soon be demolished.
"Look Up" is a PlanPhilly feature that encourages appreciation of our architectural and historical environment. Each week, the photo essay will focus on a different Philadelphia area neighborhood and its distinctive building styles and details, all of which make up the physical fabric of the city and region.
The list of 2013 Endangered Properties announced recently by the Preservation Alliance for Greater Philadelphia includes an overlooked and scarred remnant of Mid-Century Modern design, the Robinson Store at 1020 Market St.
The building was designed by Victor Gruen and Elsie Krummeck in 1946 for the Grayson-Robinson women's clothing chain.
It was one of 11 Modernist facades they built for the California-based company and was one of the first major postwar buildings in Center City, according to the Preservation Alliance. In its glory days, the building's name was emblazoned in giant cursive script across the front of the curving, monolithic façade, and the tiny indigo tiles glistened in its artificial light.
Today, the Robinson name runs down the western wing, but the first floor has been reconfigured and occupied by a variety of retail stores with less attractive signage. And the building is endangered by the likely proposals that will emerge for the Market East redevelopment, the Preservation Alliance warns.
A few blocks away, the former Coward Shoes shop at 1118 Chestnut St. has a demolition notice already posted. The building was designed in 1949 by two giants of Modernist architecture, Louis Kahn and Oskar Stonorov. The lower level of the building was altered years ago, but the upper levels and the stepped-back top floor retain the architects' sense of balance, light and beauty.
Stop by and have a look before these two Mid-Century gems are gone.
The former Coward Shoes store at 1118 Chestnut St. was a collaboration of Louis Kahn and Oskar Stonorov.

The Coward building is scheduled for demolition in 2014.

The company name still clings to the Mid-Century design.  

The Robinson Store is on the on the Preservation Alliance's Endangered Properties list.