Local impact of federal bill funding transportation, renewing Export-Import Bank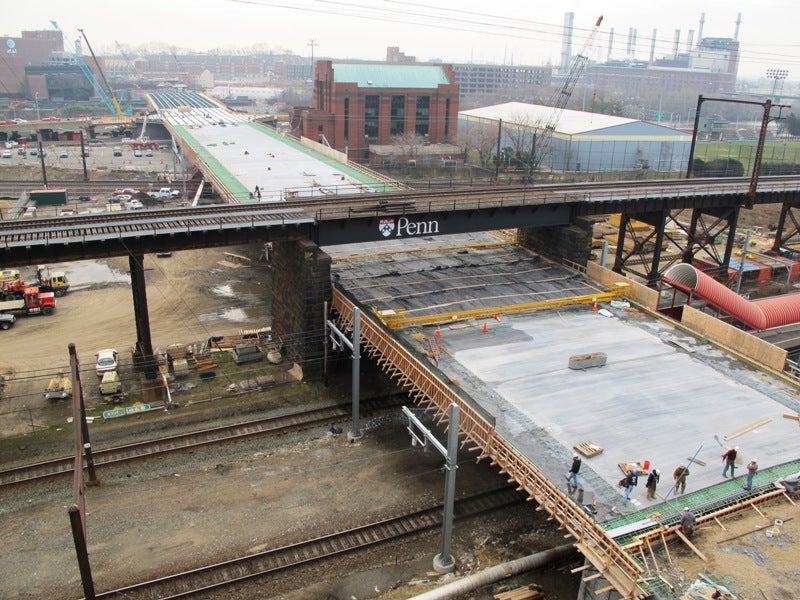 The House of Representatives passed a bill on Thursday providing federal transportation funds for at least three years, and reauthorizing the lapsed charter of the Export-Import Bank. Back in July, the Senate passed a similar measure, but one with some fairly significant differences. The bills now head to conference, where representatives from both chambers will negotiate a final compromise.
The bills, going by the backronym DRIVE (Developing a Reliable and Innovative Vision for the Economy) Act, in the Senate and the Surface Transportation Reauthorization and Reform (STRR) Act in the House, passed with overwhelming bipartisan support – 363-64 in the House and 65-34 in the Senate – and the President is expected to sign when a conferenced version reaches his desk. The DRIVE Act is also being hailed as brand new House Speaker Paul Ryan's first legislative victory, wherein Ryan allowed over 100 amendments to be heard – an unusually high amount.
While the bipartisan bonhomie speaks well for improved fraternity for the nation's legislative body, this is PlanPhilly, not Politico, so we're going to tell you what it means for the City of Brotherly Love.
TRANSPORTATION FUNDING: SLOW AND STEADY
Good, but not great. That's how most in the region are reacting to news of the bills' passage. By setting federal transportation infrastructure funding at the same levels as today— $325 billion for the next 6 years in the House version—the bill provides some stability where it was lacking before. The Senate version increases spending to $350 billion.
The current federal funds were set out in the Moving Ahead for Progress in the 21st Century Act of 2012. Map-21, as it is known, was supposed to be a two-year stopgap extension of federal transportation spending. It set federal levels at 2009 levels. For two years now, that bill had been extended in series of last-second bills, with funds coming out of the general treasury and the inadequate and dated 18.4 cents-per-gallon gasoline tax and 24.4 cents-per-gallon diesel tax, which were set back in 1993. Given inflation and improve fuel standards, the fuel tax doesn't raise the same amount of money it once did.
So what this bill really provides is actually peace of mind for transportation planners, who have had to consider the possibility that federal funds would suddenly stop should Congress fail to pass another short-term extension. That uncertainty made it harder to approve new construction that would rely significantly on federal funds. Most transportation infrastructure projects take multiple years to design and construct.
The funding levels are effectively set the same as 2009. Adjusted for inflation, that means funding levels are effectively 10 percent lower today than 2009.
The Obama Administration has said that $478 billion is needed over the same six-year period to fix the nation's infrastructure.
Further complicating matters, both versions of the bill only find funds for the first three years. That means Congress will need to find additional funds to cover the rest.
The House bill slightly increases funding for pedestrian and bicycle infrastructure projects under the Transportation Alternatives Program to $819 million ($850 million in the Senate version), but it caps it there with no increase for inflation. It also ends the program's equal splitting of funds between state programs and local programs. Now, local programs will receive all of the funds, which should be good news for the region.
The bill also converts the Surface Transportation Program into a block grant program, which will provide more flexibility in spending to state and local governments. Philadelphia has done well winning federal grants in recent years, in large part due to work by the Mayor's Office of Transportation and Utilities.
Even though the bill does not come with increased funding, the bill's passage was largely hailed locally. SEPTA GM Jeff Knueppel released a statement praising Congress for passing the bipartisan bill, saying "SEPTA's riders and the entire southeastern Pennsylvania region are fortunate to be represented in Congress by Members who recognize the important role of public transportation."
Barry Seymour, Executive Director of the Delaware Valley Regional Planning Commission, took a slightly more nuanced view, saying "It's mostly a good news story. Congress was able to do something on a bipartisan basis in a big way, and they reaffirmed the federal role in transportation."
Some conservatives have called for the federal government to cease all transportation funding, saying decisions regarding infrastructure should be left to state and local governments.
Seymour was disappointed that funds were only secured for the first three years, and that the funds came from a number of "quirky" sources, rather than a more direct increase in the gas tax or other user fees. Seymour noted that the idea that increasing the gas tax federally is politically impossible is belied by Pennsylvania's experience in passing Act 89, which increased state fuel taxes. Not a single legislator that voted in favor of Act 89 lost in a primary challenge or general election immediately following that bill's passage.
The House included an amendment from Rep. Randy Neaugebauer at the 11th hour to use the Federal Reserve's $29 billion surplus account. That's a essentially an one-time trick. While the bill also prevents the Fed from refilling the surplus fund, that amount results in a relative trickle of a few hundred million annually.
The Fed operates at a profit, most of which it sends to the Treasury each year – it has passed on about $500 billion since 2008.
That amendment also stripped out a recurring funding source from the Senate version: a reduction in the dividends local Federal Reserve Banks (like the Federal Reserve Bank of Philadelphia) pay to its member banks with more than $1 billion in assets from 6 percent to 1.5 percent. The savings from the lower dividends would go into the Treasury, earmarked for transportation infrastructure funding. The Wall Street Journal reported that would cover $16 billion over three years, or roughly $5.3 billion a year.
When banks join the federal reserve system, they are required to buy stock in their local Federal Reserve Bank. These banks are prohibited from selling or using that stock as collateral. While state-chartered banks aren't required to join the federal reserve system (unlike national banks), almost all do, as they are already subject to most banking regulations and utilize services provided by the Fed, such as check clearing.
The Senate and House versions go to conference now for further deal making and compromise to iron out the large differences between the two bills.
THE POLITICS DRIVING TRANSPORTATION FUNDING LEGISLATION
All of the area's representatives voted to pass the house version of the bill, H.R. 22, including Chaka Fattah (PA-1), who managed to make the 11:04 a.m. vote and still make it back to Philly in time to see his son's conviction on 22 charges (of corruption and tax evasion). Some of the Republicans representing the Philly suburbs can take particular credit for bill's passage: Reps. Ryan Costello (PA-6), Patrick Meehan (PA-7), and Mike Fitzpatrick (PA-8) all were cosponsors of the legislation.
Costello also introduced an adopted amendment that aims to expand transportation options for commuters by requiring larger metropolitan areas to develop regional goals for reductions in vehicle miles traveled during peak commuting hours. The amendment, which Costello introduced with Democratic Rep. Albio Sires (NJ-8), would also require regional goals aimed at improving transportation connections between concentrations of low-income households and concentrations of jobs. In other words, metropolitan planning organizations like the Delaware Valley Regional Planning Commission would need to identify existing public transportation options and employer-based commuter programs and come up with proposals to use them both to better connect people with jobs. Examples of this could include expanding the Navy Yard's shuttle service.
In New Jersey, area Representatives Donald Norcross (NJ-1), Frank LoBiondo (NJ-2), Tom MacArthur (NJ-3) and Chris Smith (NJ-4) all voted in favor. Delaware's at-large representative, Joe Carney, voted no.
On the other side of the Capitol, both Sen. Robert Casey Jr. and Sen. Patrick Toomey voted against the bill back in July. Both of Pennsylvania's Senators cited a now-moot provision in that bill extending the deadline for Positive Train Control implementation for their opposition.
Last week, a bill to extend the PTC deadline passed by voice votes in both chambers. As the Inquirer's Jonathan Tamari notes, voice votes provide cover for politically difficult legislation because there is no record on how an individual lawmaker voted.
Both of New Jersey's Senators also voted no. In Delaware, Chris Coons voted yes while Tom Carper voted no.
In a statement released in July, Sen. Toomey also cited his opposition to the Export-Import Bank for his nay vote. Toomey, who faces reelection in 2016, has been an outspoken and consistent critic of the bank.
Former Rep. Joe Sestak and Braddock mayor John Fetterman, who are competing in the Senate primary along with Katie McGinty, both took the DRIVE Act's passage in the House to slam Toomey.
"I know that the Export Import bank is a big tea party cause – I'm not really sure why," Fetterman told PlanPhilly, saying that he supports the bank. Fetterman said the Export-Import Bank supports exporters and doesn't cost the government any money.
Sestak has repeatedly slammed Toomey for opposing the Export-Import Bank, saying Toomey has "let ideology get in the way of prosperity."
McGinty's campaign declined to comment.
EXPORT-IMPORT BANK CHARTER RENEWAL
The Export-Import Bank is a curious institution that will see its charter–lapsed since July – renewed upon final passage of this bill.
Formed during the Great Depression, the Export-Import Bank extends financing to foreign businesses and governments to help them purchase American-made goods and services.
The Export-Import Bank has very little to do with transportation infrastructure funding. It's inclusion in this bill was a product of legislative sausage making; here, it's the equivalent of shoving some chorizo onto the end of some kielbasa links.
The ExIm Bank has been targeted by ideological economic conservatives who see it as a form of market distorting corporate welfare. Supporters see it as a win-win of sorts: a government program that makes money – about $2.3 billion last year, which was passed onto the Treasury, while supporting American exporters. Opponents counter that while the bank is profitable now, a fair-value accounting that accounts for the market risk assumed by the ExIm Bank would change it from an asset on the government's books to a liability.
The Export-Import Bank, they argue, corrects a market failure: the reluctance of regular banks to extend long-term export financing or lend to developing nations. They also point, pragmatically, to the existence of similar Export-Import Banks in many other nations. Ending the U.S. Export-Import Bank without getting other nations to close their versions would put American exporters at a disadvantage.
Locally, the Delaware County Chamber of Commerce says the Export-Import Bank supports around 35,000 jobs across the Commonwealth and has given support to over 250 Pennsylvanian companies in recent years. Boeing, which has a large helicopter plant in Ridley, Delaware County, is considered to be the Bank's largest beneficiary. The Wall Street Journal reported that the company lost a $85 million contract due to the Export-Import Bank's charter lapse.
WHYY is your source for fact-based, in-depth journalism and information. As a nonprofit organization, we rely on financial support from readers like you. Please give today.