'Like a wildfire you can't stop': COVID-19 ravages Delaware nursing homes
Listen
1:59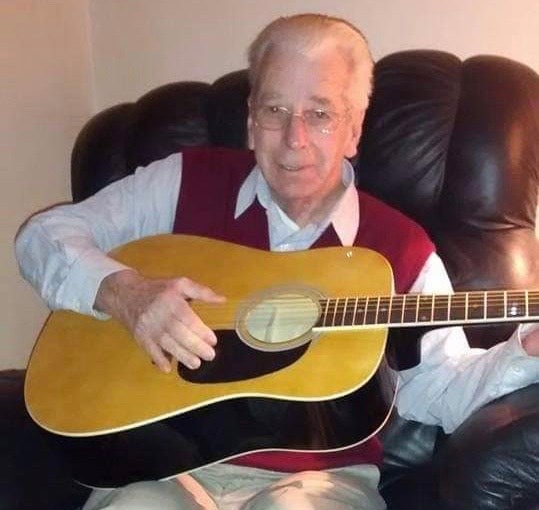 Charlie Secrest was 82, suffered from dementia, and had been living at Brandywine Nursing & Rehabilitation Center, near Prices Corner, since October.
He was doing fairly well, said his daughter Terri Hansen, until he came down with a fever on April 5.
Hansen hadn't been able to see her dad for a few weeks because the COVID-19 crisis led nursing homes statewide to ban visitors. But Hansen stayed in touch with Brandywine's staff to monitor his condition.
They told Hansen his temperature went down, but the next afternoon, "I get a call and they say he's got a 102.9-degree fever,'' she said. "It's nearly 103 degrees. I'm like OK, and they said it feels like his breathing has changed."
Hansen suspected her father had contracted coronavirus. When she called at bedtime, a staffer checked his chart and said, "His fever's been fine all afternoon and he's resting,'' she recalled.
"I put the phone down, and 10 minutes later they called me to tell me he died."
Charlie Secrest became one of a growing number of individuals at long-term care facilities in Delaware and across the nation who have succumbed to the virus. Through Wednesday morning, 24 of the 43 Delawareans, or 56%, of those the virus has killed lived in nursing homes, according to the state Division of Public Health.
Delaware's fatality figures include not only laboratory-confirmed positive cases but, following the U.S. Centers for Disease Control and Prevention guidance, also those listed as "probable'' because they had symptoms such as fever or cough and had contact with someone who was infected, officials said.
Hansen later learned that her father had a laboratory-confirmed positive test and was one of 85 nursing home residents with the virus through Tuesday morning. That's 5% of the cases statewide, for a population that comprises far fewer than 1% of the state's residents overall.
Though the state isn't releasing the names of the dead, Hansen was shaken when she saw a Division of Public Health news release that listed her father by age and gender and county.
"It felt like a gut punch," Hansen said. "When I saw him as a statistic, the 82-year-old [man] from New Castle County, it was hard. You see somebody that you love that was once really vibrant and a huge part of your life, and now they are just a really cold factoid."
The coronavirus is especially deadly to the elderly and the chronically ill, making it especially hard to protect those in nursing homes, said Kara Odom Walker, the state Department of Health and Social Services secretary.
Walker noted that though nursing home residents aren't getting visitors, employees must come to care for them and food, medicine and other supplies need to be delivered. Officials said 46 nursing home employees who live in-state had also tested positive by Tuesday morning.
"We have been working really hard to make sure those individuals do have an awareness of what COVID-19 can do and could mean for them, but often they are dealing with underlying health conditions and dementia and other challenges,'' Walker said.
"It makes it very, very difficult," Walker added. "If you can't even manage on your own for those activities in daily living, it makes it even more challenging to implement things like cover your cough or your sneeze."
'Gotta be a better way of taking care of the aged'
Candace Roseo worries about her mom, Pat Wagner, who is 75 and has dementia. She resides in the independent living section of the Little Sisters of the Poor facility near Newark, where 11 patients have died.
Despite that dire statistic, Roseo praises the staff at her mom's facility for going "on lockdown" more than a month ago, keeping families up to date about what's occurring, and going the extra mile to protect residents in both the independent living units and the skilled nursing sections.
"Actually, I don't know that they could have done anything other than what they did. They are so hypervigilant, and they continue to be,'' Roseo said. "I think that once it gets in certain populations, it's like a wildfire that you can't stop, and it's got to run its course."
Roseo and other relatives go to the center almost daily to drop off food in the lobby and get a glimpse of her mom through her window.
"I can wave to her,'' she said. "She's on the second floor, and she has the windows that don't open, but she has a small window that looks out on the parking lot."
Dave Caserta's 97-year-old mother Marie Maxwell is at the Kentmere nursing home in west Wilmington. She's been there since dealing with a shoulder injury, and then had a stroke while being treated.
He said that Kentmere has no COVID-19 cases and that the state hasn't reported any there, but he still fears she will get the virus and die before he sees her again.
"She's just failing, and it's on account of she can't see us,'' Caserta said. "We were there every day, either my cousin or myself. It's terrible. It's unbelievable. It's scary."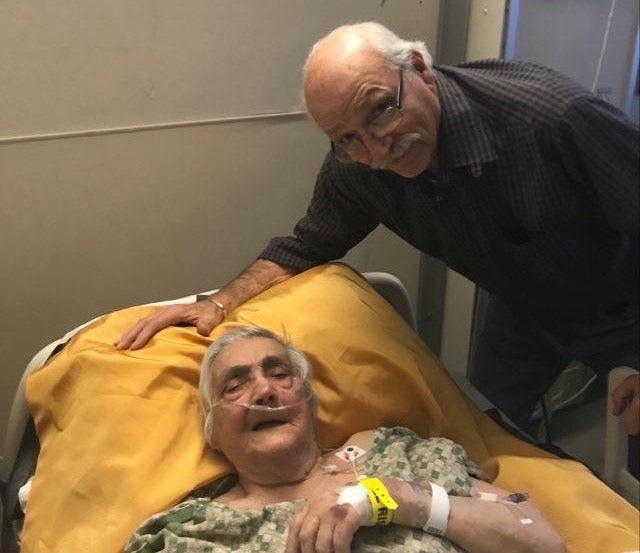 Hansen hopes the crisis leads to reforms in the way the United States cares for the elderly who need daily nursing care, especially those who can't afford private rooms.
"They are in close quarters, really up in each other's business. There is no way of getting away from each other," she said. "It's a closed environment. They don't open the windows. It's a closed HVAC system. Everything just circulates around like a petri dish."
"We've come to say, 'Oh, nursing homes are a terrible place to be, but what else are we gonna do?' " Hansen added. "As a society, this is the kick in the butt we need to say there's got to be a better way of taking care of the aging that can't be independent anymore besides being warehoused."