Lessons from Superstorm Sandy: Let's build microgrids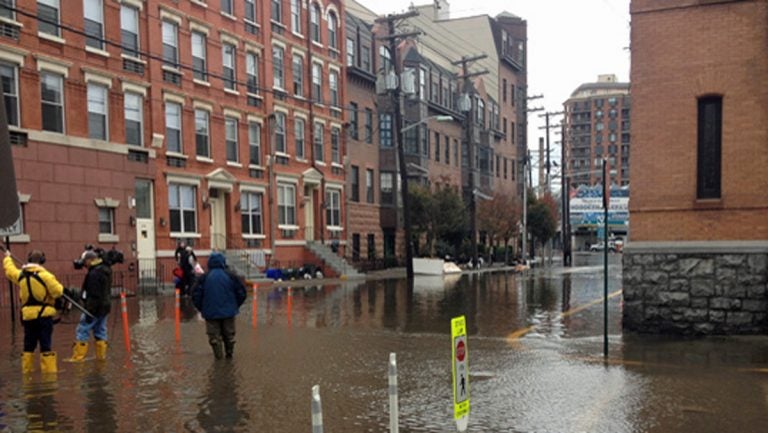 The New Jersey is looking to fund studies to help towns develop safe havens for their residents during extreme storms when the power grid fails and critical facilities lose power.
The Board of Public Utilities in New Jersey has developed a proposal for potential applications that would fund up to $200,000 in individual feasibility studies to establish so-called town center microgrids, distributed energy resources capable of providing power should the conventional electric grid go down.
The town center microgrid would be a cluster of critical facilities within a municipal boundary that may also operate as shelter for the public during emergencies, such as occurred during Hurricane Sandy when a large swath of the public was left without power.
The program, funded by $1 million in state clean energy funds, is part of a new focus of New Jersey's energy master plan, which is placing a new emphasis on making the state more resilient in the wake of extreme storms.
Under the BPU's proposal, a town center microgrid could include — but not be limited to — multi-family buildings, hospitals, local government operations, and critical facilities like water treatment facilities, wastewater treatment plants, and police stations.
In the aftermath of Sandy, many such facilities were left without power. Hospitals were forced to evacuate patients. Water treatment plants had to warn communities to boil water. Billions of gallons of untreated sewage flowed into the state's waterways.
Microgrids are not new. On a smaller scale, there are dozens of microgrids operating in the state now, usually serving a larger manufacturing facility or institution. Princeton University has a combined heat and power plant on its campus that kept the lights on for students and faculty after Sandy even though the surrounding town was left in the dark.
The state also is pursuing development of a microgrid for NJ Transit in northern New Jersey. And Hoboken, also hard-hit by unusual flooding during Sandy, is also trying to develop a microgrid.
The town center microgrid incentive program being proposed by the BPU is intended to serve as guidance in the plan by the state to establish a statewide microgrid policy. The program will be managed in two phases — the first a feasibility study with funding levels from $100,000 to $200,000 and the second a detailed engineering design. The applicant must be a government entity, including a municipal or county agency that manages critical facilities.
Besides microgrids, the state has set up a new Energy Resiliency Bank, managed by the Economic Development Authority, to help develop new localized power facilities to keep power flowing should there be widespread power outages.
__________________________________________________
NJ Spotlight, an independent online news service on issues critical to New Jersey, makes its in-depth reporting available to NewsWorks.