La Feria del Barrio returns to North Philly, connecting residents to resources
La Feria del Barrio's return acted as a cultural exchange among the city's growing Latino community. Nonprofits were also in full force connecting underserved residents to ser
After going virtual in 2020, la Feria del Barrio returned on Sunday to smaller crowds than usual in North Philadelphia. The festival celebrated Latino arts and connected with what outreach workers say is an underserved population made harder to reach by the COVID-19 pandemic.
Dating back to 1979, the Feria typically draws hundreds of people from across the city to El Bloque de Oro — Fairhill's Golden Block — which is home to primarily Latino businesses and nonprofits.
Sunday's celebration comes at the start of Hispanic Heritage Month and as 2020 census results show gains in the city's Hispanic communities, which make up close to 15% of the population.
"In order for us to get to know each other, this kind of event brings that possibility," said Yolanda Alcorta, founder of Raíces Culturales Latinoamericanas, a Feria organizer.
The Feria del Barrio is hosted by other well-known Latino organizations in the city, including Taller Puertorriqueño, Asociación Puertorriqueños en Marcha, Congreso de Latinos Unidos, and HACE.
Of course, Philadelphians with ties to Latin America and Spanish speaking countries carry a wide range of traditions, which were on full display at the festival.
Puerto Rican music played on one corner of 5th and Huntingdon streets, while Guatemalan women weaved traditional textiles at a table across the way. Next to them, a Mexican family prepared chocolate and spices used in the popular dish called mole.
Aida Cruz sang folkloric music with the group Raíces Boricuas, which has been playing at the Feria almost every year since its inception.
Born and raised in Philly by two Puerto Ricans who migrated to the city, Cruz has been involved with organizations like Taller Puertorriqueño since the 1970s in an effort to connect with her culture. Cruz said she returns to the Feria each year to act as that bridge for younger generations.
Still, for many of the organizations with tables set up along the two blocks of the festival, Sunday was a way to reach people they haven't been able to see in person for over a year.
Kaliah Smalls, community outreach coordinator at the Philadelphia Corporation for Aging, said the nonprofit has always relied on in-person events to connect the Latino seniors — who make up roughly 30% of the agency's clients — to meal programs and legal services.
"The pandemic definitely put a damper on our outreach efforts over at PCA … so definitely with this event we want to make sure that our presence is felt," said Smalls.
At the main stage, between musical numbers, an emcee directed people to the tables looking for job applicants or offering child care. COVID-19 shots were also being distributed.
Maria Lagarde, a provider with the Einstein Health Network, and a handful of other Einstein employees were at the fair promoting lung and colon cancer screenings.
"[Latinos] tend to be underscreened for both colon and lung cancer," explained Lagarde. "It is stigmatized going out to doctors and reaching out to doctors because of their fear of not speaking the language, of not understanding, maybe having some cultural barriers that prevents them from seeking help from doctors."
To parents like Melecknize Borrero, who moved to North Philly during the pandemic from Puerto Rico, the Feria was a way to connect to neighbors and local nonprofits.
"Very useful for the kids and for us, too, who came to Philadelphia with little help and we can find that here," she said.
Borrero said she hadn't seen something like the Feria in her short time in Philly. She heard previous years had drawn more people, but for her family's first major outing during the pandemic, she said it's a start in getting settled.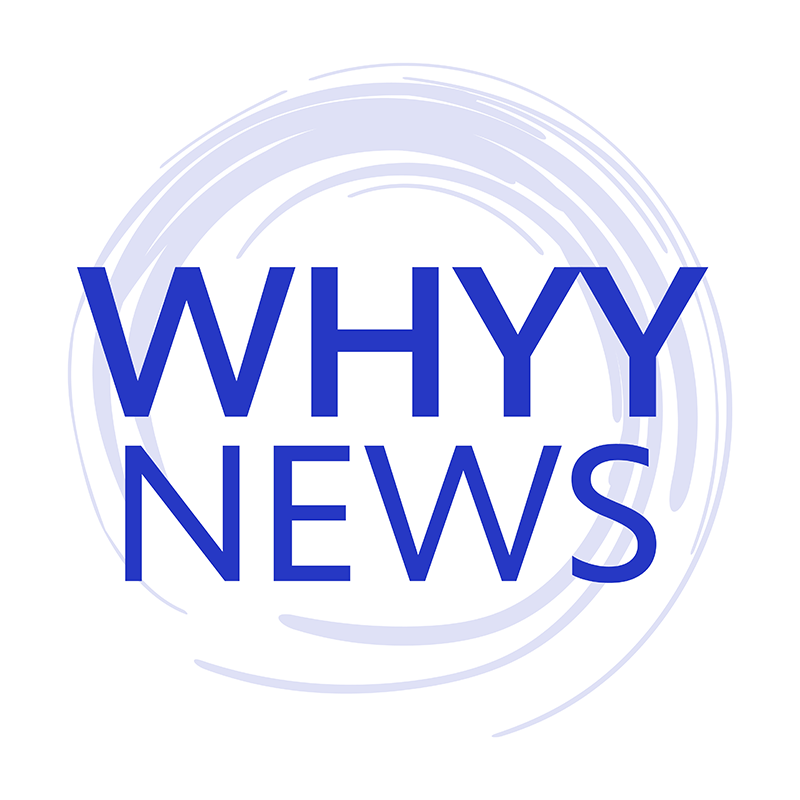 Get daily updates from WHYY News!
WHYY is your source for fact-based, in-depth journalism and information. As a nonprofit organization, we rely on financial support from readers like you. Please give today.