Kenney to focus development on commercial corridors beyond Center City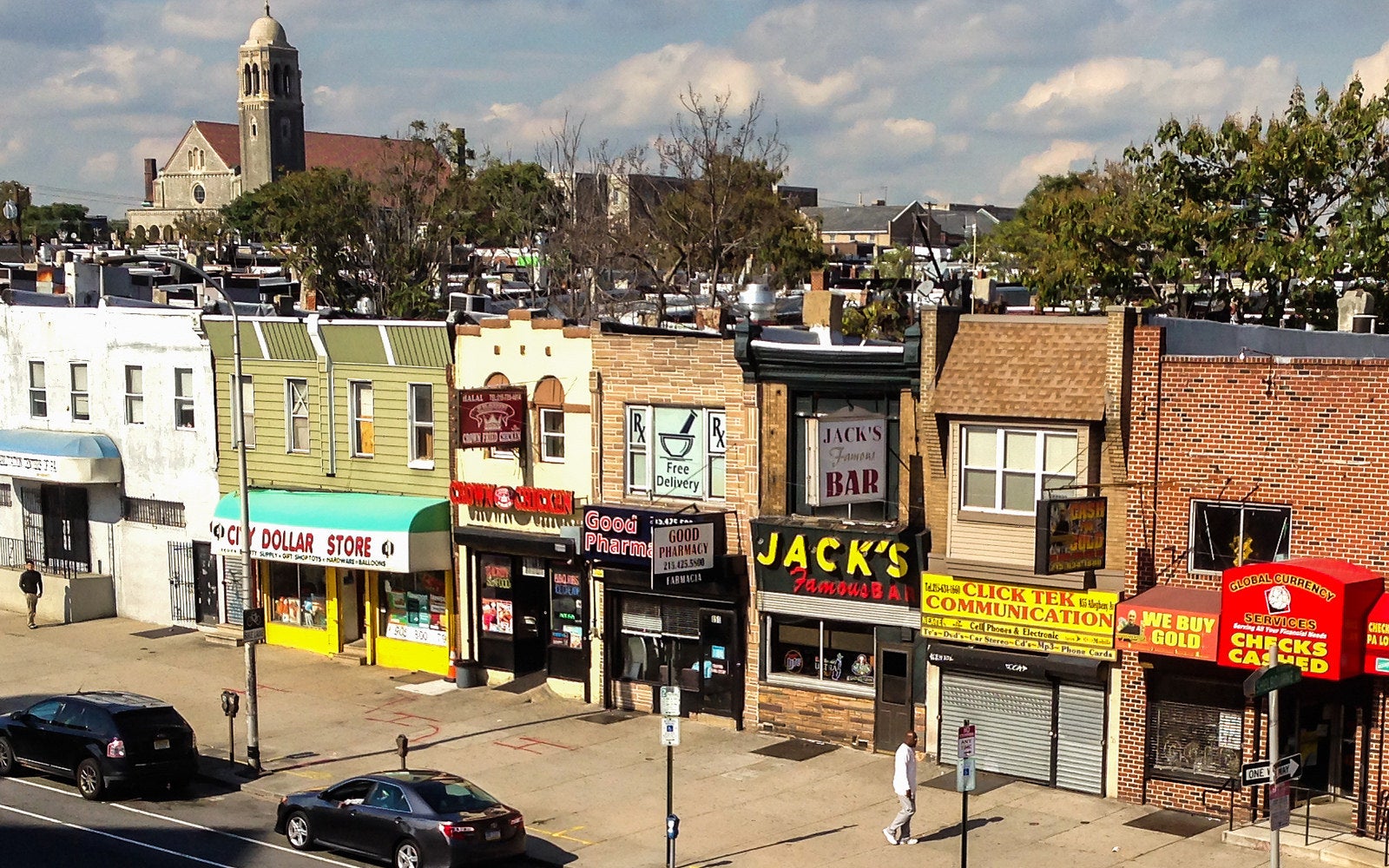 Mayor-elect Jim Kenney said on Wednesday morning that the focus of his administration's economic development policy will be on neighborhood commercial corridors outside of Center City.
"It's a simple fact that our city's future vitality is dependent on the equitable development of neighborhoods all across the city," Kenney said at a community development symposium hosted by the Philadelphia Association of Community Development Corporations. "Center City is important to Philadelphia's health and it always will be, but we cannot ignore the commercial corridors that extend beyond that if we want to have a strong, growing small-business community, a meaningful increase in employment for Philadelphians of color, reduced crime, and a more strong and diversified economy for the long term."
In opening remarks, Kenney said that the city would partner with the Philadelphia Land Bank and PIDC to help CDCs acquire strategic properties on commercial corridors. CDCs' work is especially important in neighborhoods that are beginning to gentrify, Kenney said. New residents and businesses should be welcomed into all neighborhoods, he said, but CDCs are uniquely positioned to help maintain residential and commercial affordability by controlling a certain amount of land.
It was the first time Kenney mentioned PIDC, which has traditionally focused on large industrial properties and major legacy projects, as a partner in community development. The quasi-public agency would give financial support to CDCs to help acquire properties, Kenney said. The specifics of that partnership weren't immediately clear, though the group is one of a few local institutions that administers New Market Tax Credits for development projects in poor neighborhoods. John Grady, PIDC's president, wasn't available for an interview Wednesday afternoon.
Kenney also said that the Land Bank could help keep important vacant properties out of the hands of speculators who intend on waiting until their values rise rather than putting them to actual use. To penalize existing speculators who don't maintain the properties they own, Kenney said he would expand the Community Life Improvement Programs, or CLIP, which works to fix up blighted properties in neighborhoods.
The city will also focus on bringing new residents to commercial corridors, Kenney said.
"We recognize that helping to stimulate local business development is only part of the equation," he said. "Currently, many commercial corridors in Philadelphia have high levels of vacancy in their second and third floor units. Filling these vacancies makes the neighborhood safer and creates a natural customer base for the businesses on the floors below."
In order to fill those apartments, Kenney said the city would continue to support the Housing Trust Fund and invest general-fund money in property maintenance on commercial corridors.
Kenney thanked City Council members Wilson Goode, Jr., who is leaving office in January, and Councilwoman María Quiñones-Sánchez for helping him think through community-development policy during his time on Council.
"The most important lesson I learned in that course is that a rising tide often doesn't lift all boats," Kenney said. "City government is responsible for ensuring that as Philadelphia's economy grows, the financial well-being of every Philadelphian should grow with it."
WHYY is your source for fact-based, in-depth journalism and information. As a nonprofit organization, we rely on financial support from readers like you. Please give today.