Justice system reform is impotent unless you eliminate racist practices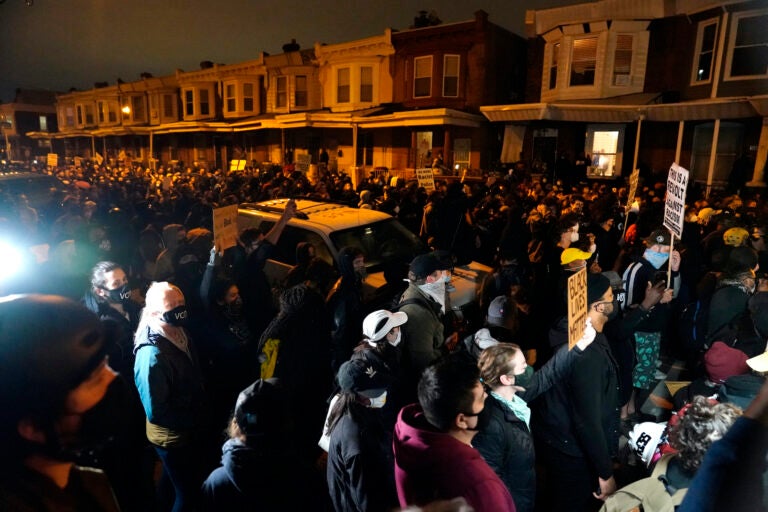 It is undeniable that we are experiencing a pivotal moment for the criminal justice system. Recent activism and protests have more effectively than ever focused the attention of the American people on the role race plays in the application of justice. We continue to see examples of how the system too often reflects the whims of powerful white men in a way that exacts a heavy toll on minority communities while undermining public safety.
We urgently need a system that actually makes every community safer. What we need is not reform, but an explicit effort to not only denounce, but eliminate the racially motivated practices and decisions that have come to define the criminal justice system.
We need to uproot ineffective, unconsidered, and abusive practices and policies historically justified by the false claims that they promote public safety. In this current moment of racial reckoning, we need an evidence-based approach that examines the impact of our policies and practices and moves the public safety needle in the right direction, while being fair to all people and responsible with our resources.
Let's begin by re-thinking what we treat as "crimes," and question why, depending on the race of the people involved, our system uses different responses for the same behavior.
For example, when inner-city Black communities faced a drug epidemic, it was framed as a criminal justice issue requiring harsh penalties. Now that white communities are facing a similar epidemic, our society is characterizing it as a public health issue that requires empathy and treatment. The same unequal treatment is reflected in the way our system addresses everything from youthful indiscretions to parole hearings to traffic violations.
The police killings of unarmed Black people are egregious and deservedly grab headlines, but the damaging consequences of this inequality are more complex and far-reaching. This inequality erodes public safety in multiple ways. It erodes trust between law enforcement and the communities it is unfairly targeting, leading to community reluctance to engage the police or cooperate with the justice system.
Many Black lives have been diminished or destroyed by lost jobs and opportunities caused by unfair imprisonment or court appearance requirements, or convictions from excessive charges. These financial consequences and disqualification from full participation in our economic system contribute to increased poverty, which increases the desperation that can result in more crime.
Lastly, the random and unreasonable assaults on a community's freedom to drive, gather in a park or sleep in bed are a constant threat. Even as Philadelphia's chief defender, I feel vulnerable. This terror is the antithesis of public safety.
As too many Black people know, even when you are found not guilty, you are not necessarily protected from the system's damage. White leaders who have the license to invoke criminal scrutiny of any Black person's behavior gives them the power to irreparably damage Black people regardless of guilt or innocence. This is only possible when law enforcement perpetuates the weaponization of white privilege.
When so-called "progressive" prosecutors are complicit in this weaponization, it is not only an injustice, it is a dereliction of duty and a huge detriment to reform, because progressives are supposed to drive awareness of systemic problems. This behavior reinforces a blind spot to the damage created by the misapplication of the criminal label, which is one of the biggest and most insidious barriers to change.
For centuries, this country labeled those who escaped from slavery as criminals, while slavery itself was not a crime. Over time, this philosophy has morphed into the belief that controlling Black bodies increases public safety. Removing such a long-held assumption will take focused, intentional re-education that could take years. We need to start now.
We must begin at the point where we first decide to consider a behavior criminal. We need justice system leaders to more carefully consider who they're bringing into the system, and why.
I am calling on Philadelphia District Attorney Larry Krasner to amplify anti-racist efforts in our justice system. Progressive prosecutors must be more than allies in the fight against systemic racism, and be more proactive about calling it out, even — or especially — when it's being perpetrated by their peers and colleagues. Now is the time to make sure that anyone working on the behalf of the community understands what the community needs from them.
Finally, all of our justice system leaders must demand that police stop intruding on the lives of minority citizens for behaviors that do not trigger justice system intervention for white citizens.
Let's not waste the opportunity to learn from the Civil Rights movement we are in. Let's use this time to reimagine our justice system's role in our communities. Instead of making some of us feel targeted and vulnerable, let's design a system that will treat us equally, making all of us feel safe.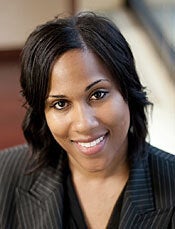 Keir Bradford-Grey is the chief defender of the Defender Association of Philadelphia and serves as president of the American Council of Chief Defenders.
WHYY is your source for fact-based, in-depth journalism and information. As a nonprofit organization, we rely on financial support from readers like you. Please give today.