Justice Department opens investigation into abuse at N.J. women's prison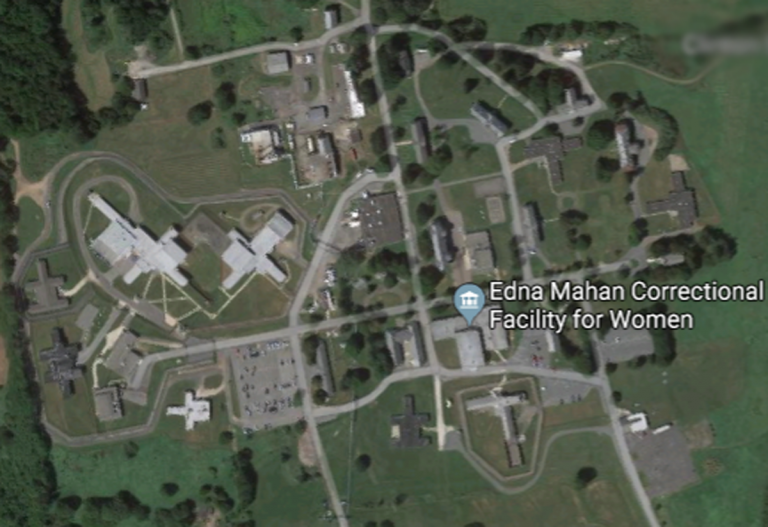 Days after a corrections officer was found guilty of sexually abusing inmates at New Jersey's only women's prison, the state Department of Corrections announced it was cooperating with a federal investigation into conditions inside the Edna Mahan Correctional Facility.
In a press release, the NJDOC said the Justice Department's investigation would focus on the prison's ability to protect female inmates from sexual abuse and figure out whether "there are systemic violations of the U.S. Constitution" at Edna Mahan.
Prison officials said federal investigators will likely interview inmates, officers, local officials, and other stakeholders as well as review documents.
The U.S. Attorney's Office for the District of New Jersey declined to comment.
"The New Jersey Department of Corrections looks forward to cooperating and collaborating closely with the Department of Justice to remedy any unlawful practices that may be found," said Acting Commissioner Marcus Hicks in a statement. "We are trusted with the responsibility of protecting our inmate population and will implement the necessary and appropriate reforms to ensure the safety and security of the offenders in our care."
Hicks was named head of the Department of Corrections earlier this month by Gov. Phil Murphy, following the retirement of former Commissioner Gary Lanigan, who had led the department since 2010.
Officials with the Department of Corrections were scheduled to appear before the state Assembly Budget Committee Wednesday and answer questions about the growing scandal, which included criminal charges against eight Edna Mahan employees over the last two years.
The criminal inquiry into abuse by corrections officers at Edna Mahan has been years in the making, and last year, the Hunterdon County Prosecutor handling the case asked the state Attorney General to intervene, according to NJ Advance Media.
Last week Jason Mays, a senior officer at the women's prison in Clinton, was found guilty of five counts including sexual assault, criminal sexual contact, and official misconduct. The Hunterdon County jury found him not guilty on another 10 counts related to allegations made by three other women. Mays' attorney claimed the women had lied.
The federal investigation comes at a time when reports of sexual abuse and substantiated abuse claims are on the rise across the New Jersey prison system.
According to statistics published through the Prison Rape Elimination Act, adult inmates in New Jersey reported 97 instances of sexual abuse or harassment in 2016, up from only 9 instances in 2012.
The Department of Corrections has also seen a spike in "substantiated" claims of sexual abuse or harassment, which went from one in 2012 to nine in 2016.
The Associated Press contributed to this report.