Jury set for Bill Cosby's second criminal trial
The criminal retrial of Bill Cosby is slated to start Monday with a jury of seven men and five women.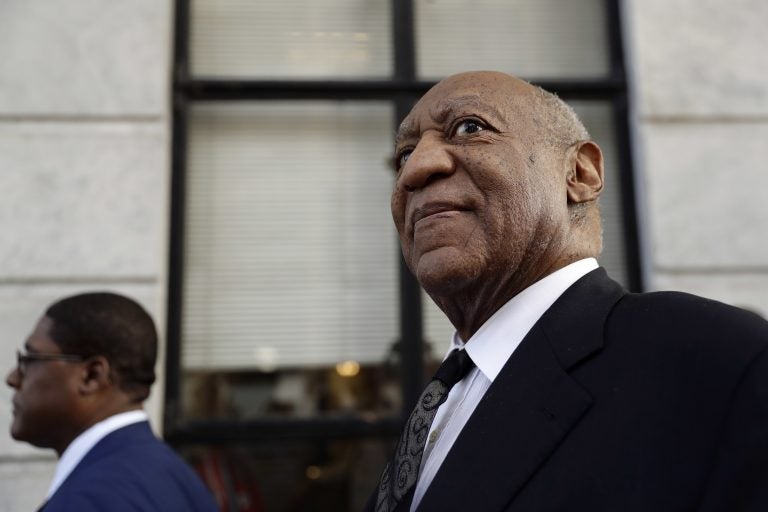 The criminal retrial of Bill Cosby is slated to start Monday with a jury of seven men and five women who will decide whether the comedy legend is guilty of sexually assaulting a woman at his Cheltenham home in 2004.
Prosecutors and defense lawyers on Thursday winnowed down the alternate jurors to six out of a pool of 120, ending four days of sometimes intense questioning of more than 300 Montgomery County residents about their backgrounds, opinions on Cosby, and whether they can hear the evidence in the case free of bias.
The alternate jurors –  four men and two women – will step in only if one of the primary 12 jurors is excused by the judge.
Among those alternates selected, one, a middle-aged white woman, said she "thought he was guilty," a revelation that did not move Cosby's defense team to try to strike her.
Though she thinks Cosby is guilty of sexual assault, that juror said it was not a fixed opinion — and that she could take an oath that she will base her decision only on the evidence presented during what is expected to be a monthlong trial in Norristown.
"We expect them to be fair and impartial on Monday," Cosby spokesman Andrew Wyatt said of the jurors as he stood next to the 80-year-old entertainer outside the courtroom.
"Most importantly, we would want them to erase everything that they heard outside of this courtroom when they come in on Monday," he said.
The judge said the jurors — who have not been identified — will be sequestered in a hotel near Norristown during the trial. They will not be permitted to use social media or check news reports about the proceedings.
The two sides agreed on the six alternates with little clashing. During jury selection Wednesday, however, defense lawyers accused prosecutors of attempting to deliberately keep African-Americans off the panel. Prosecutors dismissed that claim, noting the government had accepted two black jurors not long before Cosby's lawyers launched the allegation of racial bias.
"There is not a racial component to this case, and there should not be," Montgomery County District Attorney Kevin Steele told the judge.
The fracas took up several hours until Cosby's team decided to drop it and move on.
Cosby's retrial comes nearly a year after another group of jurors failed to reach a unanimous verdict on whether the 80-year-old entertainer should be convicted of three counts of aggravated indecent assault, which could send him to prison for a decade.
Major differences this time around include the prominence of the #MeToo movement, new witnesses and evidence on both sides, and the fact that Cosby has a retooled defense team headed by former Michael Jackson lawyer Tom Mesereau.
Cosby stands accused of drugging and fondling former Temple University employee Andrea Constand at his Cheltenham mansion in January 2004. Cosby, however, has long maintained that the incident was consensual.
WHYY is your source for fact-based, in-depth journalism and information. As a nonprofit organization, we rely on financial support from readers like you. Please give today.