January 8: Comcast buys Wilco | Kiosk designs | Turnpike toll increase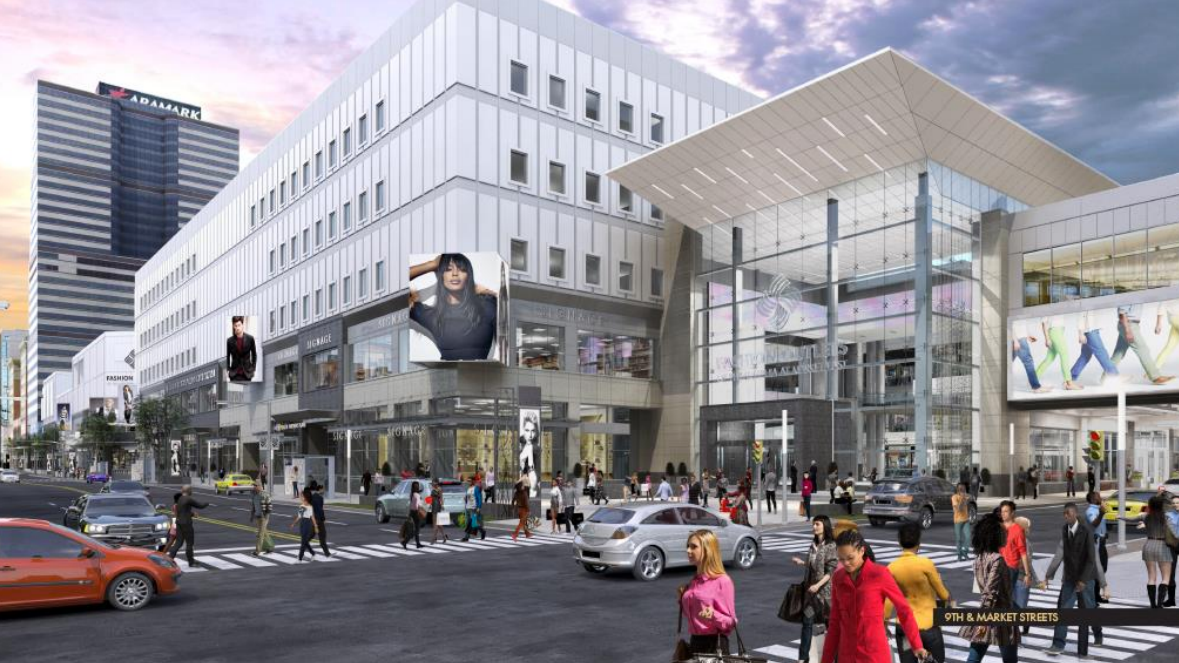 Comcast has purchased Wilco Electronics Systems, the city's only black-owned cable provider, Technically Philly's Roberto Torres reports. Of significance, the 40-year old company provides communication services to PHA residents and low-income communities. Executive VP Brigitte Daniel explains that the acquisition will bridge "the digital gap and disparities in access… which means PHA residents have a right to have access to everything everybody has."
Fashion District and the Great Glass Entrance: Curbed Philly shows a cool time-lapse video of Shoemaker Construction and Skanska USA's progress from April 2017 to November 2017 in 37 seconds.
Back to Comcast, Liberty Property Trust has contracted architectural firm Foster & Partners to design two kiosks on Arch Street outside the new tower, the Philadelphia Business Journal's Natalie Kostelni reports. The design aims to "push the boundaries of the traditional kiosk adorning sidewalks" and "serve as anchors" in the realm between the building, campus, and surrounding community. The place-making effort, which includes outdoor seating along the sidewalk, will cost a combined $1.6 million.
More on social interaction and pushing the boundaries of spaces with insane foot traffic, PMN's Allison Steele looks at the new intentional fare at PHL. The restaurants, which are are part of an estimated $900 million in infrastructure improvements, give international and domestic travelers that first taste of the city's culinary "destinations," a subtle way to show off changing trends in Philadelphia in a "modern setup" that encourages "people [to] interact with each other more."
Drivers and commuters, FYI: The Pennsylvania Turnpike's six percent increase for cash and E-ZPass went into effect Sunday, WHYY News reports.