January 30: L&I goes paperless | Vacant warehouse inspection | CSX bridge drops concrete | Navy Yard breaks records | Longwood Gardens seeks hackers | UCD solicits Porch programming | New grocery, medical center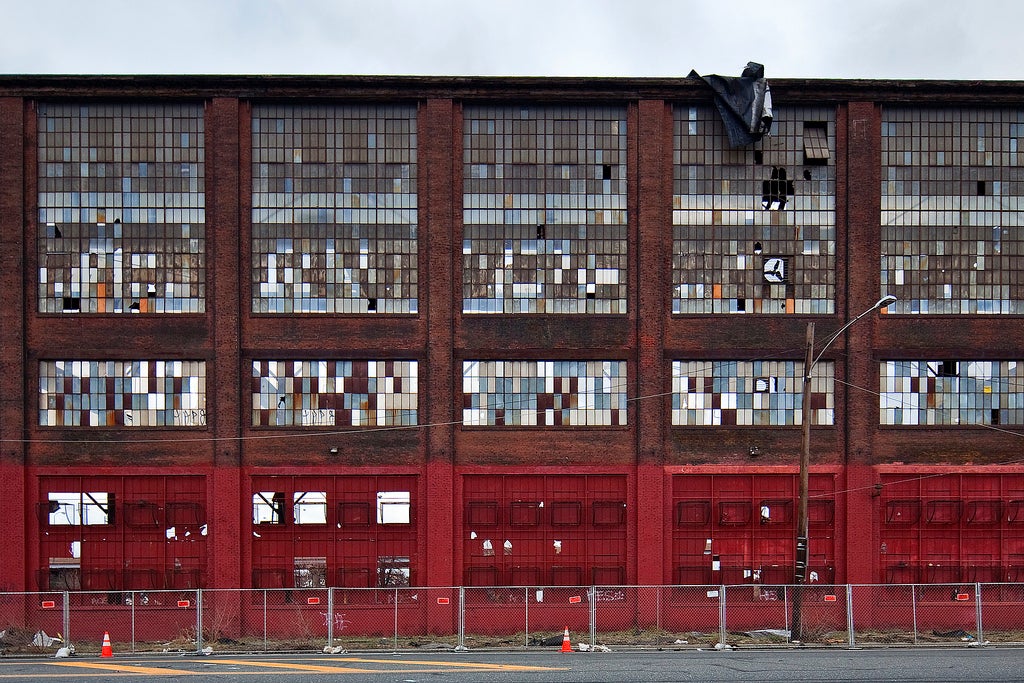 Good morning, Eyes on the Street! There's a lot to buzz about this Thursday.
Philadelphia plans to spend $4.5 million on a new system that will make the Department of Licenses and Inspections paperless, Technically Philly reports. The goal is to make the department more effective, efficient and transparent. Under the new system, license and permit applications may be filed online, L&I inspectors will be able to issue violations in real time on mobile devices, more L&I data will be accessible and real estate developers will be able to submit plans for review electronically.
Councilman Dennis O'Brien wants to require inventorying, inspecting, evaluating and marking abandoned and vacant warehouses. O'Brien proposes that a Vacant Property Task Force be charged with overseeing the program. He will introduce the bill at the City Council meeting today.
More trouble for CSX bridges: The CSX train bridge that crosses the Schuylkill River into South Philly and runs down 25th Street dropped hundreds of pieces of concrete onto Washington Ave this week. According to Passyunk Post, neighbors have been listening to the bridge drop debris for decades, but the bridge seems to be getting more attention recently.
More new companies (22) were added to the Navy Yard last year than in any other year, the Philadelphia Business Journal reports. The Navy Yard now has 143 companies and 11,000 employees.
Longwood Gardens is hoping for hackers' help at this weekend's GLAM Hack. GLAM Hack, "A hackathon for galleries, libraries, archives and museums," is scheduled for this Saturday and Sunday at Penn, and Longwood Gardens hopes participants might come up with a way for the garden to map where its 142 different kinds of boxwoods come from.
University City District (UCD) is soliciting proposals for cultural programming at the Porch at 30th Street. In exchange for financial and marketing support as well as use of the space and electricity, UCD is looking for partners who will create publicly-accessible programming that will activate and animate the space, attract and engage new users and showcase "al fresco" cultural programming. The deadline to apply is Feb. 7.
A new Bottom Dollar Food grocery store opened at 3000 Grays Ferry Ave this morning. The store, which puts a strong focus on offering low prices, is expected to serve as an anchor to the long-awaited commercial stretch along Grays Ferry Ave.
A $15 million health-care facility is coming to North Philadelphia near the Strawberry Mansion neighborhood. Officials broke ground on the Stephen Klein Wellness Center, which is expected to offer primary care, dental and behavioral health services. Project HOME will oversee the center, which will also have a pharmacy and YMCA-managed fitness area.
The Buzz is Eyes on the Street's morning news digest. Have a tip? Send it along.
Follow us on Twitter @EOTSPhilly | Like us on Facebook | Share your Philly photos in our Flickr Group