January 27: Chicago mayor wants crude oil fees | Paulsboro advised, babies should avoid tap water | Crude oil spills into Delaware River | I-95, Turnpike connection will start in June | Boulevard, Parkway history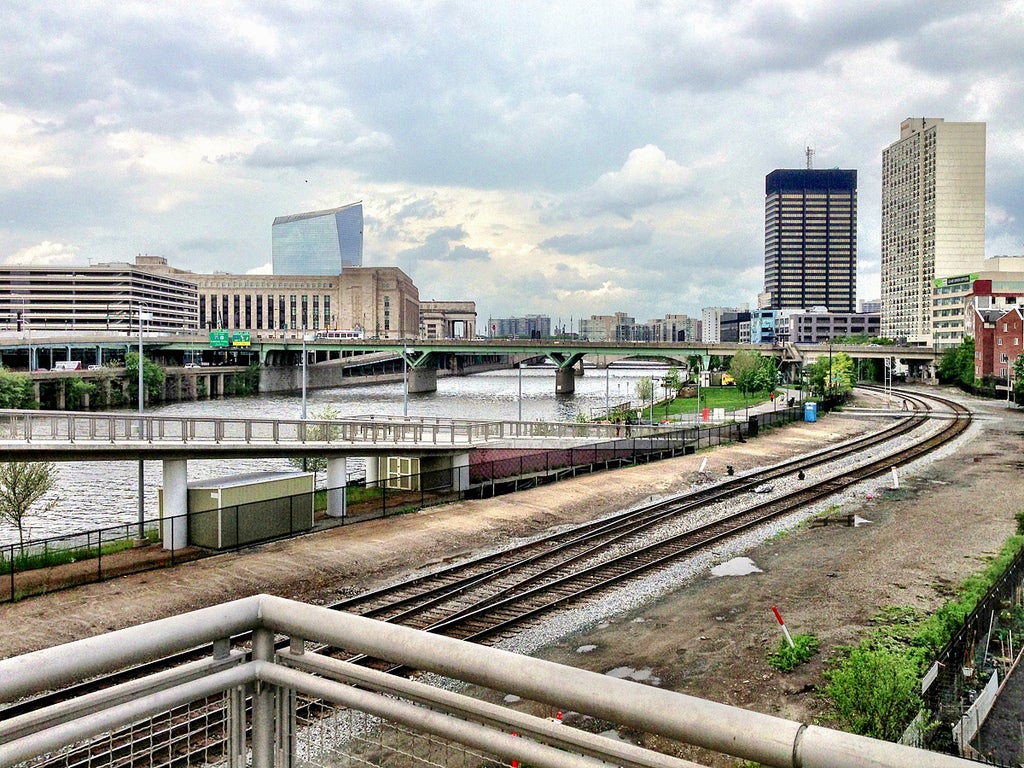 Happy Monday, Eyes on the Street. Enjoy temperatures in the 30s this morning before another bitter blasts sweeps in after 2 p.m. Temperatures are expected to hit single digits by Tuesday morning with wind chill factors dropping to 10 below.
In light of the recent CSX train derailment, Chicago Mayor Rahm Emanuel is calling on the federal government to charge a freight fee to crude oil producers and the industries that use crude oil. His hope is that the fees would enforce regulation compliance and support rebuilding America's aging rail infrastructure. According to a press release from Emanuel's office, Mayor Nutter supports the proposal and other safety measures.
In Paulsboro, N.J. where an infamous train derailment proved more toxic, the state's Department of Environmental Protection is advising that babies younger than a year old should not drink the tap water because of elevated levels of PFNA, a toxic chemical used in plastics manufacturing.
The U.S. Coast Guard is overseeing the cleanup of 50 gallons of crude oil that spilled into the Delaware River from a Sunoco plant in South Philadelphia. A broken pipe released an estimated 2,000 gallons of crude oil onto a parking lot. About 200 gallons spilled into a drain, and from there, about 50 gallons reached the river.
Work on a long-awaited connection between I-95 and the Pennsylvania Turnpike could begin in June thanks to approval of a $155 million portion of the project. This first step will widen and reconstruct about four miles of turnpike in Bristol Township, where the connection will be built. The $155 million, which is only a fraction of the project's total $420 million cost, will also pay for three new turnpike bridges and the installation of piers for the connector's flyover ramps.
Looking back so that we might look ahead, Philadelphia Neighborhoods reporters took an in-depth look at Roosevelt Boulevard – it's history as well as its current safety challenges, and The Philly History Blog and Technically Philly teamed up to look back on the vision for the Ben Franklin Parkway.
The Buzz is Eyes on the Street's morning news digest. Have a tip? Send it along.
Follow us on Twitter @EOTSPhilly | Like us on Facebook | Share your Philly photos in our Flickr Group