Delaware man who waved Confederate flag in Capitol on Jan. 6 gets three years in prison
Prosecutors wanted the sentence to reflect the "gravity'' of Kevin Seefried's crimes. The defendant's lawyer says he knows "history may view him as a racist."
A 53-year-old Delaware man who prosecutors say was "part of the tip of the spear'' while waving a Confederate flag during the Jan. 6 insurrection was sentenced to three years in prison Thursday.
Kevin Seefried, a drywall installer from Laurel, was the 12th person to breach the U.S. Capitol that day after protesters overwhelmed police officers while Congress met to certify fellow Delawarean Joe Biden's election as president. Seefried followed his son Hunter into the building through a window other protesters had broken.
Both were convicted in June for their roles in the deadly riot after a  bench trial in Washington, D.C., before U.S. District Judge Trevor McFadden. The judge gave Hunter 24 months behind bars in October, and noted that the younger Seefried offered "probably the most sincere and most effective" apology by anyone he has sentenced for their crimes during the insurrection.
McFadden found the men guilty of felony obstruction of an official proceeding, as well as four misdemeanors, including entering and remaining in a restricted building or grounds, and disorderly and disruptive conduct in a Capitol Building.
Prosecutors had sought five years and 10 months in prison plus three years' probation for the elder Seefried, saying "such a sentence reflects the gravity of Seefried's conduct."
Standing that day at the front of a "volatile, growing mob'' inside what Biden has called the cradle of liberty, Seefried "jabbed" the Confederate flag toward a lone Black officer, prosecutors wrote in their sentencing memo. He joined the group who chased the cop up a staircase and then "aggressively confronted" other officers.
Kevin Seefrieds's federal public defender, A.J. Kramer, countered in his sentencing memo that Seefried only stayed in the building for 25 minutes and did not assault anybody. He also urged some leniency because Seefried is in recovery from rectal cancer and wears a colostomy bag, making incarceration "even more challenging."
Kramer also wrote that Seefried did not appreciate at the time how the public would view his wielding of the Confederate flag in the Capitol or earlier that day at President Trump's "Stop the Steal" rally. He only has a ninth-grade education and simply saw it as "a symbol of an idealized view of southern life and southern heritage," Kramer wrote.
But since then, with images of him waving the rebel flag gaining instant international media attention and widespread notoriety, Seefried "has come to appreciate the extent to which the Confederate battle flag is viewed as a symbol of hate," Kramer wrote.
"He had brought the flag as a symbol of protest, but had not considered the logic of those who see the flag as a symbol of American racism. Now that photos of him with the flag have become iconic symbols of the horror of January 6, Mr. Seefried completely understands the harm he has caused."
The bottom line, Kramer wrote, is that Seefried "is ashamed, mindful that the community and even history, may view him as a racist. And he knows that he must be punished for his role in the events of that infamous day."
Kramer also shed some light on Seefried's brief disappearance for nearly 24 hours in October, days after his son was sentenced. His family alerted state police, who issued a statement that they "had concern for his safety and well-being."
The defense attorney wrote that his wife Stephanie informed him that day that she was seeking a divorce. Hunter, who had not yet reported to prison, called police to report his concern that his father had not returned from work.
"A day later, Kevin was located in a depressed state and taken to a hospital for a mental health evaluation. He was released after doctors determined he was not suicidal,'' Kramer wrote. "With Hunter in prison and his wife gone, Kevin feels like his life has been shattered into pieces."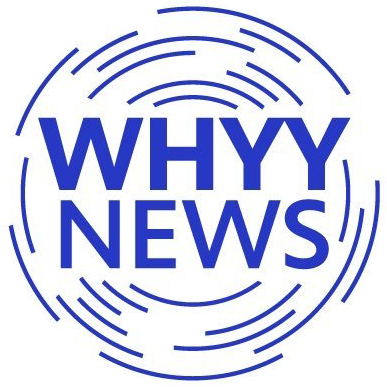 Get daily updates from WHYY News!
WHYY is your source for fact-based, in-depth journalism and information. As a nonprofit organization, we rely on financial support from readers like you. Please give today.