Jan 30: Methadone siting hearing | neighbors vs. scrap yard | SEPTA trains get wrapped | engineering Penn's Landing Park | DOT funds Penn-Carnegie Mellon transpo research | Matt Golas on impact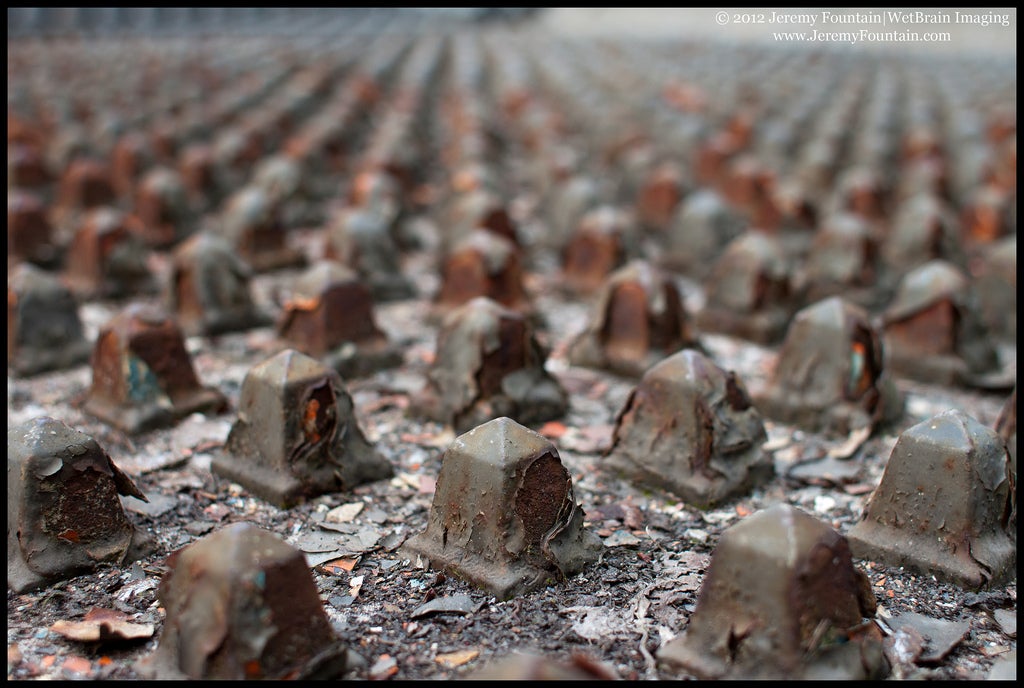 Good morning, Streeters! It's going to be a wild Wednesday weather-wise: It could hit 60° today, but overnight a big storm system will blow in overnight. Here's what's making news this morning:
State Rep. Kevin Boyle will hold a hearing this morning at the Mayfair Community Center on a bill he's introducing to give neighbors more say in the approval process for methadone clinics, reports the Inquirer. Methadone clinics have been a hot topic in the Northeast where neighbors have rallied in opposition to opening another, saying their communities are already saturated with drug-rehab houses and that the clinics will increase the drug trade nearby. As it stands now, if local zoning permits a methadone clinic there is no opportunity for community input. Boyle's bill would require the state to consider parking, alert local elected officials, and hold a public hearing. The city's methadone clinics are at capacity, with thousands of opiate addicts needing care who cannot receive it and hundreds making long trips for treatment.
How would you like to wake up to the noise of a car crusher multiple times a night? Neighbors living in the Reserve at Packer Park have complained about the neighboring scrap yard's noise for years, and it seems they have finally gotten the city's attention, reports the Daily News. The Department of Health is continuously monitoring noise violations. Camden Iron and Metal predates the nearby residential development, but its permit is up for renewal this summer and neighbors are fighting to see that it is not reissued. Councilman Kenyatta Johnson has scheduled a protest outside the facility this afternoon.
As part of SEPTA's aggressive efforts to sell ad space on its vehicles, 25 regional rail cars are freshly wrapped in ads for Tropicana, Honda, and Bailey's Irish Cream. The Inquirer explains SEPTA's push for new funding sources and how the ad-wrap contracts work. This year SEPTA expects to earn $14 million from these ads, up from $11 million last year. SEPTA's Chief Financial Officer Richard Burnfield said he is open to any and all ad pitches (provided that they're not selling tobacco, or showing anything violent or racy). "If we could put a sticker on you, we would," he said.
Imagine if Penns' Landing was transformed into a great 8-acre park, extending over I-95 and Columbus Boulevard linking the waterfront with the city. PlanPhilly's Kellie Patrick Gates reports that the Delaware River Waterfront Corporation is seeking engineers and designers to develop this transformative waterfront project, with the hope of selecting a project team in April.
Penn's Engineering and Design schools are partnering with Carnegie Mellon University for a $6.9 million transportation research initiative funded by the US Department of Transportation. The Daily Pennsylvanian reports that the interdisciplinary research will be divided into 3 areas: improvements to in-vehicle safety, vehicle-to-vehicle communication to network safety information, and traffic management to reduce congestion.
And if you've ever been curious about how we at PlanPhilly think about our work, get an insider's tour through the mind of our Managing Editor, Matt Golas. Matt sat down with Michael Greenle for an "Impact Q&A" as part of a series being produced for Temple's Center for Public Interest Journalism.
The Buzz is Eyes on the Street's morning news digest. Have a tip? Send it along.