Jan 28: Farnham defends Historical Commission | PA transportation-funding plan update | Route 52 route change | ad-wrap veto | love for The Woodlands, the old days in Swampoodle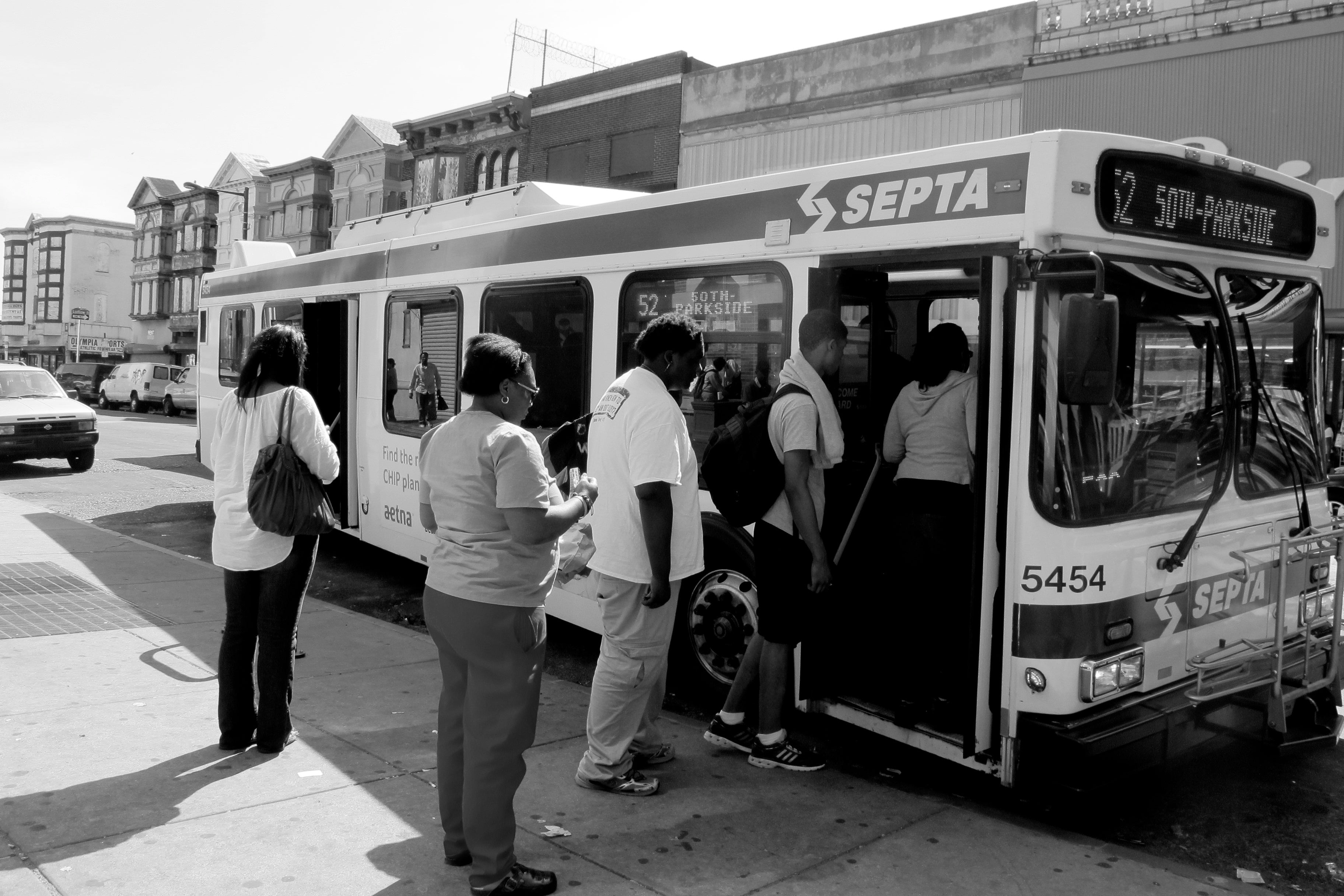 Good morning and welcome to the working week. Hope you enjoyed Friday's frosting of snow and had a cozy weekend. Today promises to be a bit messy so be careful out there. Here's what's making news this morning:
Back in December, Penn professor Aaron Wunch said there is a "culture of despair" around preservation in Philadelphia during in an interview with PlanPhilly's Alan Jaffe. In response to Wunch's critiques the Historical Commission's Executive Director Jon Farnham wanted to give his point of view. Farnham had is own Q&A with Alan to defend the Commission's record and describe its challenges. We hope to see this lively conversation continue.
Governor Corbett is expected to release his transportation-funding plan on February 5 along with his budget address, reports Next City. And it still appears that Corbett's plan will require lifting the cap on a state-imposed gasoline tax (Oil Company Franchise Tax), the revenue from which has declined as cars become more efficient and fewer new cars hit the road.
In other SEPTA news, Wynnefield residents aren't happy with SEPTA's Route 52 route change, saying the frequent bus traffic will damage their homes, reports the Daily News. As of January 14 the northbound Route 52 is routed through residential areas along Wynnefield and Cardinal avenues and will no longer use the turnaround at Belmont and Conshohocken avenues. The route change – in effect until January 2014 – is expected to save SEPTA $670,000 annually. Next year SEPTA will decide whether or not to make it permanent.
Last week Mayor Nutter vetoed the huge, controversial advertising wrap planned for the Electric Factory building overlooking the Vine Street Expressway, NewsWorks reports. Councilman Mark Squilla says he is considering a veto override vote but a letter from federal transportation officials threatening a funding cut made him think twice. The digital ad-wrap far exceeds what the federal government allows in such close proximity to a federal highway.
In this weekend's Inquirer writer Beth Kephart shares her appreciation for The Woodlands as a place apart from the din of contemporary life where she can find peace enough to contemplate a world of possibility and be inspired by the accomplishments of the incredible do-ers interred in the historic cemetery.
Take a walk with John Rooney through the Swampoodle of his memory – from his family's rowhouse facing Shibe Park (complete with bleachers on the roof), out to play street games or eat at Charlie's at 22nd and Lehigh.
The Buzz is Eyes on the Street's morning news digest. Have a tip? Send it along.