Jan 14-18: Reading Terminal Market as 'Cosmopolitan Canopy' | Learning from Miami | Living Downstream | learn to designate | Piers Fawkes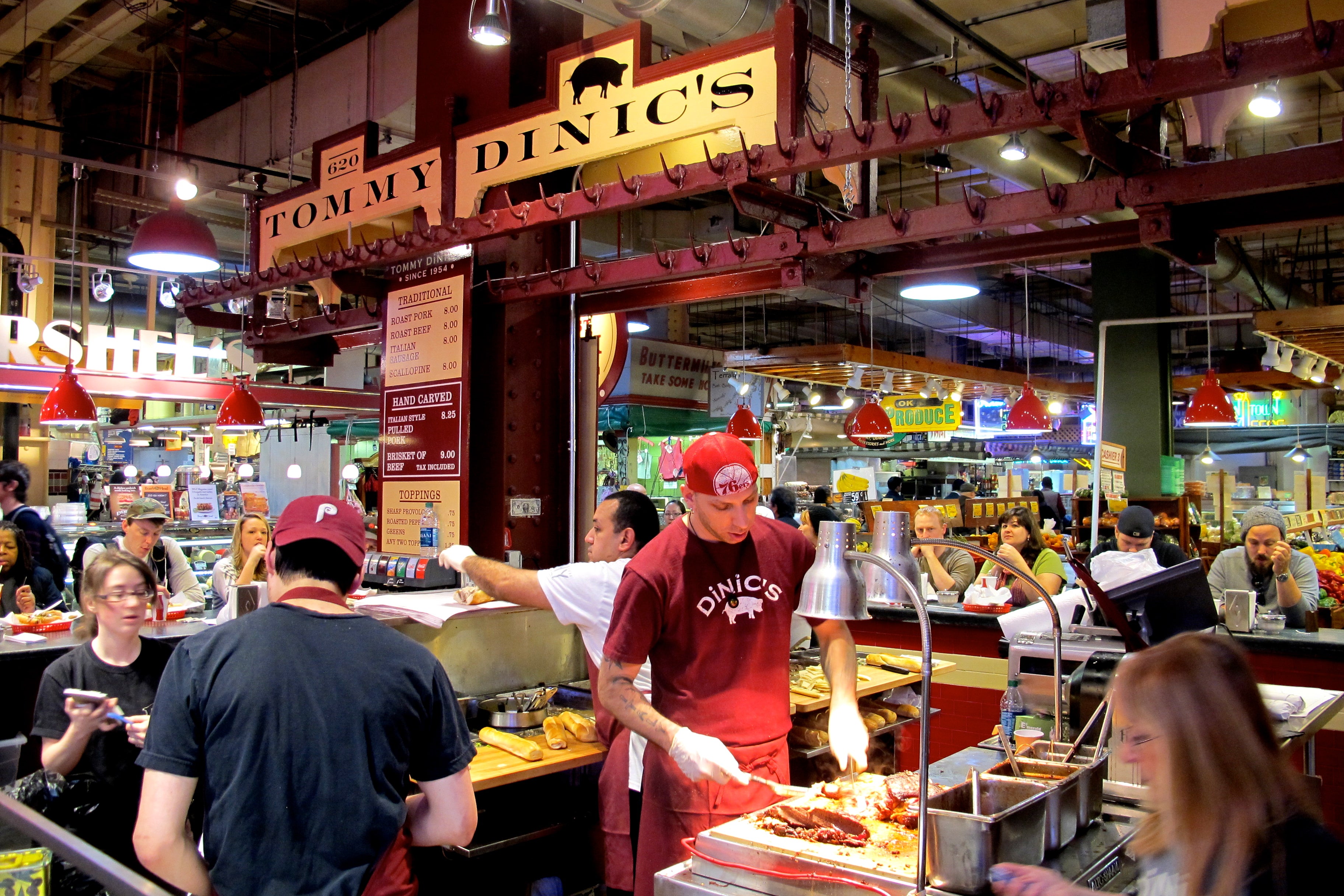 Here are our picks for events this week:
Monday, January 14, Noon-1pm. The College of Physicians of Philadelphia, 19 South 22nd Street. Sociologist Elijah Anderson dubbed Reading Terminal Market a "cosmopolitan canopy," a place of civility and diversity. Come hear about the market's history and its restoration, as well as plans for the future, at this lunchtime discussion with Paul Steinke, Reading Terminal Market's general manager. $14.28, register online.
Monday, January 14, 5:30-7:30pm. Inn at Penn, 3600 Sansom Street. Penn Institute for Urban Research will host an Urban Book Talk with Manny Diaz, former mayor of Miami. Diaz's book Miami Transformed, shares the lessons he learned governing one of the nation's most diverse, growing cities. Diaz worked to revive downtown Miami, combat police corruption, and invest in education and infrastructure. Free, register in advance.
Tuesday, January 15, 6-8:30pm. Academy of Natural Sciences, 1900 Benjamin Franklin Parkway. Biologist, writer, cancer survivor, and environmental advocate Sandra Steingraber will discuss water-born toxins and environmental links to cancer and public health. She is the author of Living Downstream: An Ecologist's Personal Investigation of Cancer and The Environment and Having Faith: An Ecologist's Journey to Motherhood. Program begins at 6:30pm.
Wednesday, January 16, 6-8pm. Cultureworks, 1315 Walnut Street. Hidden City Philadelphia and the Preservation Alliance of Greater Philadelphia present a Citizen's Guide to the historic designation process. Join the Preservation Alliance's Ben Leech to learn how to create a successful nomination to the Philadelphia Register of Historic Places. Register online, free.
Wednesday, January 16, 6-7:30pm. PennDesign, Meyerson Hall, 210 South 34th Street, B3. Piers Fawkes curates some of the most creative ideas in design, advertising, technology, and commerce on his website, psfk.com. Fawkes will be at PennDesign to share the story of pfsk and to talk tracking innovation around the world. Free.