'Everything has gone to hell': Nigerians in Philly connect with protests sweeping their home country
As police violently crack down on protesters in their home country, Nigerians in Philadelphia have joined the movement with demonstrations of their own.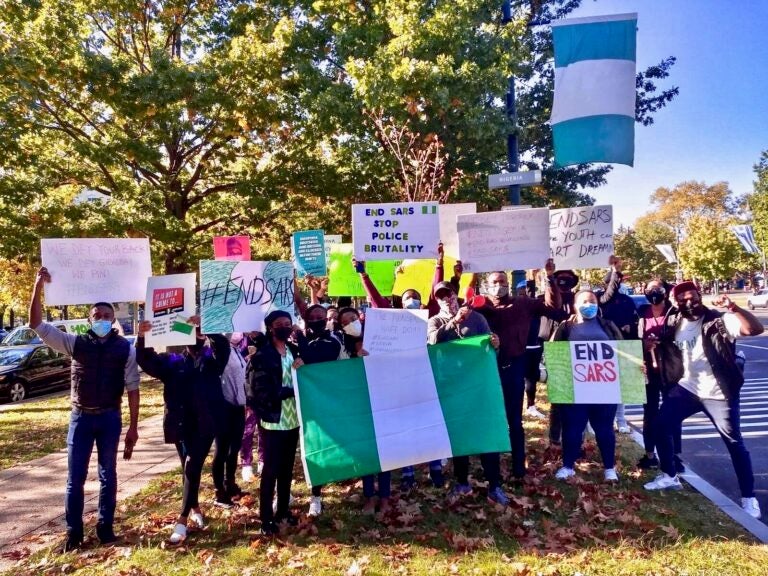 Chioma Azi is bringing protests against the Nigerian government from Lagos to Philadelphia.
Last weekend, the CEO of Philly Nigerian Professionals organized a solidarity protest on Benjamin Franklin Parkway, amplifying the message of demonstrators who are calling for anti-corruption and anti-police brutality reforms there.
This weekend, they're marching again with even more urgency after security forces killed 12 people during a peaceful protest in Lagos on Tuesday, according to Amnesty International.
"[PNP members] have family who don't live that far from where the massacre happened. We know people who have been protesting," said Azi, who was born and raised in Philadelphia and whose father is Nigerian. "It's been a very difficult week for us, seeing the images."
Nigerians around the world have watched in horror as their government denies responsibility for killing its citizens, even as deaths mount as part of an ongoing crackdown against democratic protests.
For the past two weeks, protests against the Special Anti-Robbery Squad, an elite police force, have ramped up in Lagos and around the world, shared on social media under the banner #EndSARS.
Those protesting say that rather than uphold the rule of law, SARS operates more like a state-sanctioned gang, extorting, torturing and killing the country's own citizens with impunity. The movement has expanded to become a referendum on government corruption and oppression writ large.
On Thursday, Nigerian President Muhammadu Buhari responded to the demonstrations during a television address. He criticized those who "hijacked and misdirected the initial genuine and well-intended protests."
Buhari did not mention the killings at the Lekki tollgate in Lagos on Tuesday, stoking anger among his constituents.
Dr. Olamide Sowole, stranded in Philadelphia because of the COVID-19 pandemic, knows all too well about SARS.
Just last year, he said, his younger brother was arrested in his student housing by the police.
"They said he was an online scammer," said Sowole. Such arrests can be a ruse for extortion, he said. After his family paid for his release, Sowole's brother fled the country.
Another common extortion tactic by security forces is commandeering a bus. Those who boarded would be greeted by armed police, who would shake down surprised passengers for their cash and credit cards.
"There were times I would be driving down the road, and I would see a SARS checkpoint down on the road and I make a U-turn," said Sowole.
A dentist, Sowole came to Philadelphia for a conference in March and has been stuck in this country due to COVID-19 travel restrictions.
During his training in Nigeria, he said, sometimes the cadavers used for practice had bullet holes in them. Officially, the school told the students they were criminals, but the students suspected otherwise.
If you're killed by the police, "you become a John Doe, a Jane Doe," said Sowole, with no way to trace what happened.
He called violence by the government an open secret that the country is finally grappling with.
"If I was in Nigeria, I would actively be on the streets right now, with my placard, raising my voice," said Sowole. "I left a country with a bit of sanity, and now it's like everything has gone to hell."
In Philadelphia, the protests on the Parkway provide an outlet for him and others who are cut off from friends and family.
Dozens dressed in green and carrying Nigerian flags marched last weekend. Another protest will start at 4 p.m. Saturday, beginning at the Nigerian flag on the Parkway and ending with a candlelight vigil at the steps of the Philadelphia Museum of Art.
Around 3,400 Philadelphia residents were born in Nigeria, according to the U.S. Census Bureau's American Community Survey, and Nigerians are one of the largest groups in the African Diaspora community in the Delaware Valley.
Azi, the organizer, said she is working locally to try to bring as much awareness and accountability as she can from the international community.
A lawyer by training, Azi is in touch with other legal professionals in the Nigerian diaspora, who are looking for ways to defend Nigerian citizens on the ground. They are also pressuring the Economic Community of West African States, an economic union Nigeria is a part of, to step in.
"People are really disturbed, they're sad," she said. "Nigerian communities around the world are speaking up about what's happening."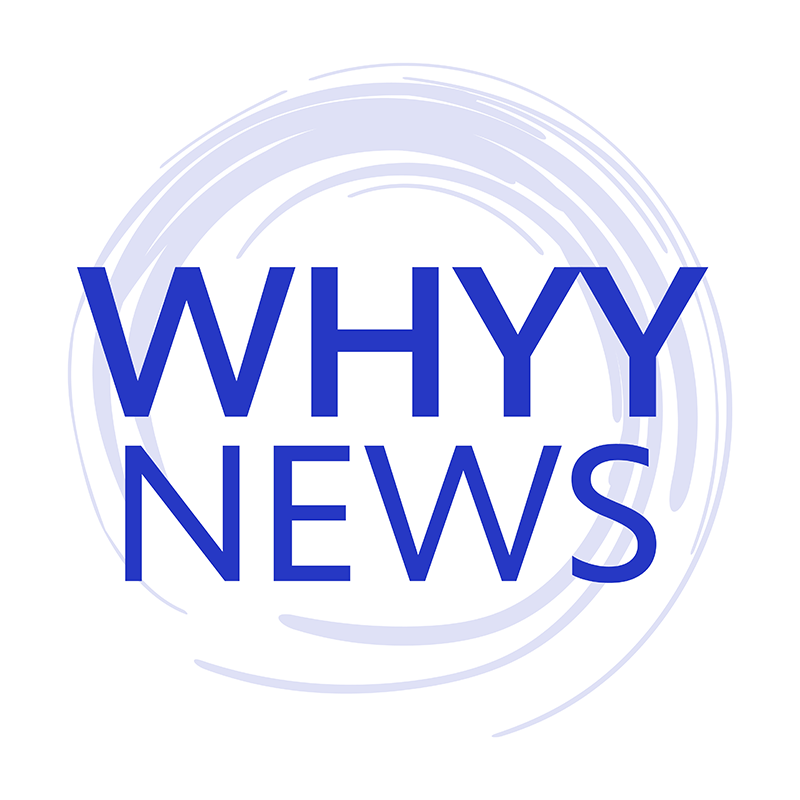 Get daily updates from WHYY News!
WHYY is your source for fact-based, in-depth journalism and information. As a nonprofit organization, we rely on financial support from readers like you. Please give today.