It's been 70 years since a lecture in Philadelphia inspired Dr. King's civil rights journey
There will be no formal recognition of this monumental event, neither nationally nor in Philadelphia, where the event occurred. Here's why.
Nov. 19 is the 70th anniversary of a seminal event that altered the life trajectory of Dr. Martin Luther King Jr., the legendary civil rights leader who became pastor of an Alabama church at age 25 and was assassinated at age 39.
However, there will be no formal recognition of this monumental event, neither nationally nor in Philadelphia, where the event occurred.
Why? Because scholars — including prize-winning biographers of King — have missed the exact date and location of the experience that the Atlanta-born orator said had a "profound and electrifying" impact on him. The occasion I'm referring to was Dr. King's attendance at a Center City Philadelphia church on the afternoon of Sunday, Nov. 19, 1950. Dr. King visited the First Unitarian Church at 21st and Chestnut streets to listen to a lecture by Dr. Mordecai Johnson, then a noted activist, educator and pastor.
Then the president of Howard University, Dr. Johnson lectured on the life and teachings of Mahatma Gandhi, an Indian lawyer and social activist who became the leader of the nationalist movement against the British rule of India. Dr. Johnson had just returned from a trip to India where he examined Gandhi's methods of social change – a change that ended Britain's long colonial rule of India.
In his 1958 memoir, King – then applauded for his leadership of the Montgomery Bus Boycott  – noted that after hearing Dr. Johnson's "electrifying" lecture on Gandhi, "I left the meeting and bought a half-dozen books on Gandhi's life and work." Gandhi's strategies of nonviolent resistance became a centerpiece of Dr. King's civil rights activism.
Historians agree that Dr. Johnson's lecture had a transformative impact on a young Martin Luther King, Jr., who was then a seminary student in Chester, Pennsylvania searching for ways to enact social change. This lecture in Philadelphia occurred five months after King staged his first formal anti-racism protest inside a cafe in Maple Shade, New Jersey, which was only 12-miles from 21st and Chestnut streets. That protest led to King's first lawsuit against segregation, filed by the New Jersey NAACP.
Despite noting the impact of Dr. Johnson's lecture on King, distinguished historians have failed to note that the lecture took place in November 1950 at First Unitarian. Most historical accounts wrongly list the lecture as occurring in the Spring of 1950 at the Fellowship House in Philadelphia.
The Fellowship House, a nonprofit education center dedicated to interracial and interfaith relations, did sponsor Dr. Johnson's lecture but held it at First Unitarian, not at the organization's then-headquarters, a North Philadelphia rowhouse.
Marjorie Penney, the late longtime leader of the Fellowship House, once stated: "If we had done nothing more in our lives than to have brought Johnson and King together, it was worth everything."
Rev. Abbey Tennis, the current pastor of First Unitarian, said the King-Johnson connection was part of a "story" within the church's congregation but was generally thought to be more fanciful than fact. That changed in March of this year when Tennis received a telephone call that confirmed the lore. After that call, Tennis researched church records, finding further verification.
"I was stunned and honored to be a part of this institution that includes the legacies of King and Johnson, facilitating social justice work from a spiritually grounded place," Tennis said.
That telephone call to the reverend came from Patrick Duff, a New Jersey researcher who has advocated for five years to preserve the recognition of King's first protest in Maple Shade, particularly the house in Camden, where King planned that protest.
Duff stumbled upon verification of the date and location of Johnson's lecture while digging through archival material at Temple University's library in March. At the time, Duff was continuing his efforts to amass additional documentation to convince the New Jersey state historic preservation authorities to extend the Historic Registry listing to that Camden house.
Earlier this year, those authorities rejected Duff's application for registry listing in part due to the historically dubious assertion that King's first protest in Maple Shade has minimal historic importance. However, a few weeks ago, a high-ranking New Jersey official contacted Duff, indicating that preservation authorities would work with him to revise his application.
Confirmation of the date and location of the Johnson lecture adds another element to the underappreciated impact Philadelphia had on Dr. King's fight for justice and civil rights. In these times of tumultuous racial divisions across America, the words in a newspaper announcement about Johnson's November 1950 lecture offer guidance: "Meet other folks of many creeds and colors who believe that the children of one God must work together now in one world."
Linn Washington has been researching and writing about Martin Luther King Jr.'s Maple Shade protest since 1985. Washington is a professor of journalism at Temple University.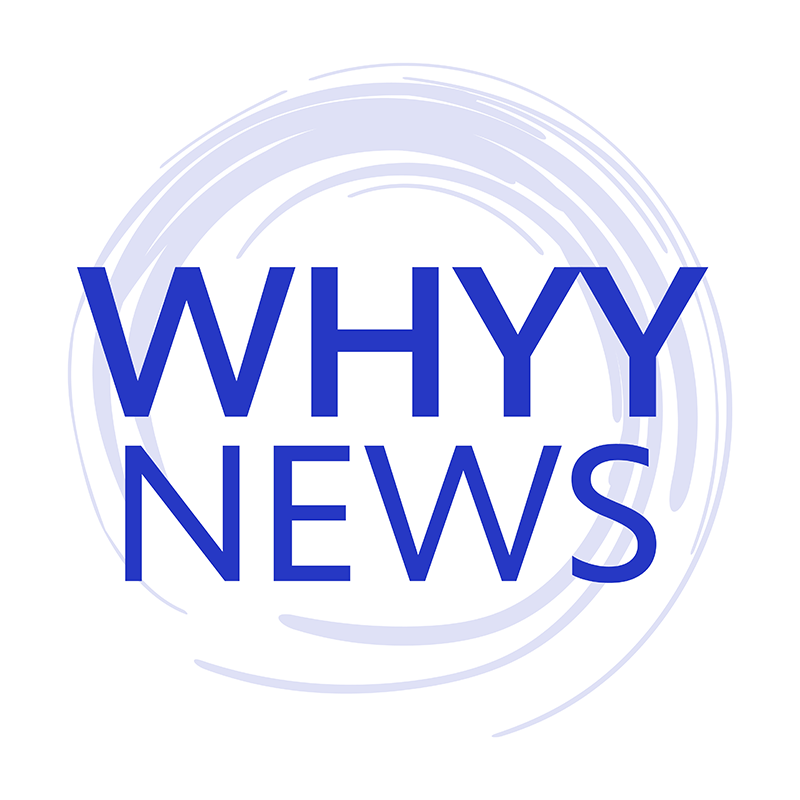 Get daily updates from WHYY News!
WHYY is your source for fact-based, in-depth journalism and information. As a nonprofit organization, we rely on financial support from readers like you. Please give today.