Pa. gets over $100 million in additional Ida aid, as dozens of families remain displaced by the storm
The money coming from the state could pay for infrastructure repairs or home buyouts — but it's not yet clear how exactly it will be spent.
More money is coming to Pennsylvania to help residents recover from the devastation that  remnants of Hurricane Ida brought to the state just over six months ago.
The city of Philadelphia will receive $98 million in disaster recovery funds through the U.S. Department of Housing and Urban Development (HUD), U.S. Senator Bob Casey announced Tuesday. The state will get an additional $23 million from HUD for the counties surrounding Philadelphia, where dozens of families remain displaced. Pennsylvania is also one of just four states chosen for a new FEMA pilot program that aims to get federal flood mitigation money out to disaster survivors faster. That will bring an additional $5 million to the state.
"The vast majority of survivors within the Commonwealth are well on their way to being recovered and doing very well," said Craig Levy, FEMA's federal coordinating officer managing the Ida response in Pennsylvania. "But as with all disasters there are people that are having bigger challenges."
The remnants of Ida brought at least seven tornadoes to the Philadelphia area and killed several people. The storm devastated businesses in Manayunk and filled Center City's Vine Street Expressway with brown floodwaters. Hundreds of people were initially displaced.
Around 85 families — most of them in Montgomery County — are still living in hotels, Levy said, down from an initial count close to 500. Many of those stuck in hotels for months are unable to find new homes they can afford, and are struggling with the cramped, temporary living situations. It's also taken months for some businesses to recover. FEMA staff continue to make phone calls to Ida survivors and distribute aid, Levy said.
A significant amount of federal assistance has already been approved to help Pennsylvanians recover. More than 83,000 households applied for FEMA assistance before the January deadline, according to the agency. FEMA approved more than $100 million in grants for housing assistance and other disaster-related expenses, like replacement of household items or medical bills. More than $50 million in low-interest disaster loans from the U.S. Small Business Administration went to 1,150 households and 79 businesses in PA for damaged property. The National Flood Insurance Program (NFIP) paid PA policyholders more than $90 million for 1,827 claims filed to repair and rebuild flood-damaged property and contents.
The new money from HUD will go directly to the state and city, which can distribute it to  residents, businesses, nonprofits and economic development agencies, according to Sen. Casey's office. The money comes from the Community Development Block Grants for Disaster Recovery, and can be used for disaster relief including restoration of infrastructure and housing, as well as economic revitalization. City of Philadelphia officials are still learning about the grant and deciding how to spend it.
"Mayor Kenney appreciates the Governor and President's urgency to bring much needed aid to our communities toward recovery for those negatively impacted by the effects of Ida," said city spokesperson Joy Huertas in an emailed statement Tuesday. "As we learn more about the funding announced today from the Community Development Block Grant, we will work with local and state partners to determine how it can be utilized."
The $5 million coming from FEMA could help prepare Pennsylvania for future disasters — a crucial investment as climate change causes more frequent and more intense flooding.
The new FEMA pilot program known as Swift Current can pay for buyouts, demolitions, relocations or elevations of properties. The program is a faster, more targeted version of a yearly competitive grant opportunity that states can tap for flood mitigation work.
The program applies to properties that have special FEMA designations because they've endured repeated, costly flood damage or were substantially damaged after Aug. 26, 2021.
"Homeowners, when they're suffering repetitive losses and just the heartache and everything associated with the repeated loss, it is an opportunity for them to elevate their property, get it out of harm's way," said Angel Gillette, a grants specialist with FEMA's regional Floodplain Management and Insurance Branch.
PA's $5 million could pay for flood mitigation work on somewhere around two dozen properties, said Dustin Brosius, FEMA's regional hazard mitigation branch chief. It's more than the state has received on average through the normal, yearly competitive grant process, according to FEMA. Projects anywhere in the state are eligible for the funding — not just in the counties hit by Ida.
As of 2018, Pennsylvania had more than 8,500 repetitive loss and severe repetitive loss properties, which the Swift Current program is focused on.
Pennsylvania, Louisiana, Mississippi and New Jersey were chosen for Swift Current funding out of the eight states that received major disaster declarations from Ida, because of their high number of insured properties that have flooded repeatedly, as well as their high number of total flood insurance claims. Swift Current is the first FEMA initiative funded by the bipartisan Infrastructure Law, which allocated billions to the agency to reduce the costs of increasingly severe future disasters.
Property owners are likely to see the money from Swift Current as early as this fall. It can cover 90-100% of project costs, Gillette said, and could help residents who live in risky areas move to safer homes, or lower their flood insurance rates.
Gillette encourages property owners to contact their local emergency management agency to learn if they can participate.
"It's definitely an opportunity that homeowners going through that repeated loss could look to, to prevent that in the future," Gillette said.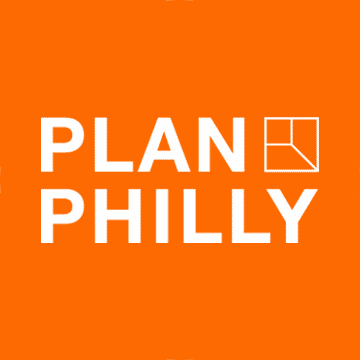 WHYY is your source for fact-based, in-depth journalism and information. As a nonprofit organization, we rely on financial support from readers like you. Please give today.