Hunter Biden federal court date set in Wilmington on tax dodging, firearm charges
Prosecutors said the president's son will admit to failing to pay more than $200,000 in federal income taxes, and to having a .38 Special while addicted to drugs.
The federal investigation of President Biden's son Hunter, conducted outside of public view for nearly five years by the U.S. Attorney's Office in Delaware, culminated last week with the revelation that he'll admit to tax evasion and firearm charges.
That could happen in open court a month from now, when 53-year-old Robert Hunter Biden, the troubled scion of the most prominent political family in Delaware history, appears before a federal judge in Wilmington.
Hunter Biden's criminal charges were announced less than two months after President Joe Biden, who has homes in Greenville and near Rehoboth Beach, launched his re-election bid. Before becoming president in 2021, Joe Biden served two terms as Barack Obama's vice president and represented Delaware in the U.S. Senate for 36 years.
Beau Biden, Hunter's older brother, was elected Delaware's attorney general in 2006 and served two terms but suffered a stroke in 2010 and died from brain cancer in 2015.
Hunter Biden is a businessman, and investor who graduated from Georgetown University and Yale Law School.
But the father of five has had a rocky personal life, acknowledging a widely documented addiction to crack cocaine and a three-year affair with Beau's widow Hallie that began in 2016 as his own marriage dissolved. He's also been criticized for ventures including a lucrative deal with the Burisma Holdings natural gas company in Ukraine when his father was vice president.
Now Hunter Biden will admit to breaking federal laws, likely on July 26.
One of the hearings that day will be a plea hearing for two misdemeanor counts of willful failure to pay federal income tax in 2017 and 2018. Court papers filed Tuesday by U.S. Attorney David Weiss's office charge that Biden, then a resident of Washington, D.C., earned more than $1.5 million each year and failed to pay a federal tax bill that exceeded $100,000 each year.
"The defendant has agreed to plead guilty to both counts of the tax Information,'' Weiss wrote to the court clerk.
Although Biden could face up to one year in prison and a $25,000 fine for each offense, The Washington Post reported that prosecutors have agreed to recommend a sentence of probation. Judge Maryellen Norieka will make the final decision.
Biden, who court papers say is now a resident of Malibu, California, has since settled his tax debts, his attorney Christopher Clark has said in interviews.
The second charge will be an initial appearance on the single felony charge of possession of a firearm by a prohibited person.
Prosecutors charged in court papers that Biden "did knowingly possess … a Colt Cobra 38SPL revolver", also known as a .38 Special, when he knew he "was an unlawful user of and addicted to a controlled substance."
The firearm charge carries a maximum penalty of 10 years in prison and a $250,000 fine, or both, but Weiss wrote that Biden has "agreed to enter a Pretrial Diversion Agreement."
Weiss did not elaborate but the New York Times reported that the charge will be cleared from his record under a deal to remain drug-free for two years and commit to never owning a firearm again.
Clark addressed his client's problems in a statement he released Tuesday.
"I know Hunter believes it is important to take responsibility for these mistakes he made during a period of turmoil and addiction in his life,'' the lawyer wrote. "He looks forward to continuing his recovery and moving forward."
Weiss, however, said in a news release Tuesday that the investigation into Hunter Biden's dealings is "ongoing.''
Sparring over whether Hunter Biden got 'sweetheart deal'
Meanwhile, Republicans in Congress have complained that the president's son got what House Speaker Kevin McCarthy called a "sweetheart deal' from Biden's Department of Justice.
Both Weiss and Norieka, however, were appointees of GOP President Trump, who Joe Biden defeated in the 2020 election.
Trump, who is seeking the 2024 GOP presidential nomination but now faces 37 federal felony counts over his handling of classified documents, has also decried the resolution of the case.
"The Hunter/Joe Biden settlement is a massive COVERUP & FULL SCALE ELECTION INTERFERENCE 'SCAM,'" Trump wrote on his Truth Social platform.
Both Weiss and U.S. Attorney General Merrick Garland had pushed back against such notions.
Weiss wrote to Republican House Judiciary Committee Chair Rep. Jim Jordan that he has "been granted ultimate authority over this matter, including responsibility for deciding where, when, and whether to file charges and for making decisions necessary to preserve the integrity of the prosecution."
Garland seconded that sentiment.
"As I said from the moment of my appointment as attorney general, I would leave this matter in the hands of the United States attorney who was appointed by the previous president, and assigned to this matter by the previous administration, that he would be given full authority to decide the matter as he decided was appropriate," Garland said. "And that's what he's done."
President Biden has not commented publicly on Hunter's plea deal, saying only, "I'm very proud of my son,'' when questioned Tuesday night by reporters at an event in San Francisco.
Hunter Biden had revealed the existence of the investigation into what he called his "tax affairs" affairs in December 2020, one month after his father was elected president.
"I take this matter very seriously,'' he said then in a written statement, "but I am confident that a professional and objective review of these matters will demonstrate that I handled my affairs legally and appropriately, including with the benefit of professional tax advisors."
But in court next month, Biden is expected to admit otherwise.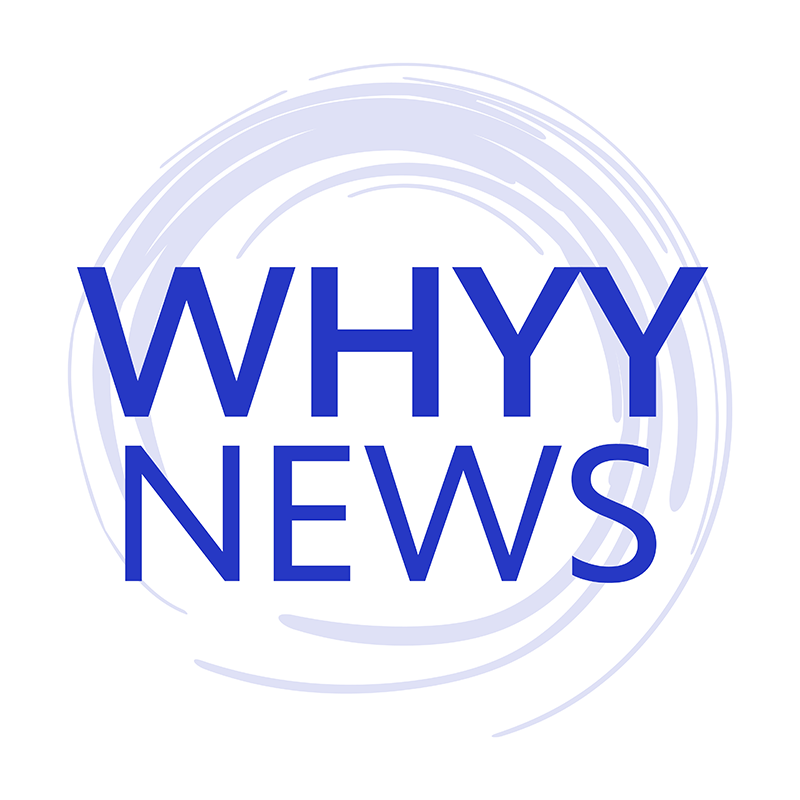 Get daily updates from WHYY News!
WHYY is your source for fact-based, in-depth journalism and information. As a nonprofit organization, we rely on financial support from readers like you. Please give today.