How does adult guardianship work in the Philadelphia region?
Two hospitalizations and a 10-minute hearing: According to one witness, that's all it took back in 2008 for Britney Spears' parents to seize control over the pop star's autonomy and her multimillion-dollar estate. Now, after years of cryptic social media posts, documentaries, podcasts, exposes, and long-awaited testimony from Spears herself, one of her conservators is petitioning to be removed from the arrangement while the other (her father) won his fight to stay on.
The legal battle has caused a public outcry aimed at Spears' family, friends, conservators, and the California adult guardianship regime that made it all possible. But though her case remains unique in its exposure, local advocates say the issues that plague adult guardianships don't end with the singer, or at the borders of the Golden State.
"Guardianship is really the taking away of your most fundamental rights: your right to make decisions about your own life and your autonomy," said Karen Buck, executive director of the Senior Law Center, a public interest law nonprofit focused on issues affecting Pennsylvania's elderly community. "It goes to the essence of who we are as human beings. And so it really should be the last resort, in terms of a decision made by a court to give rights over you to a third party."
Though most state guardianship laws differ in the details — some states, such as California, use the term "conservatorship" to refer to adult guardianship cases; other states, like Pennsylvania, do not — the needs for such systems are similar nationwide. Adult guardianship arrangements are meant to help those deemed "legally incapacitated" due to intellectual or developmental disabilities, and thus unable to make important decisions for themselves, by granting a third party the legal authority to make those decisions on behalf of the person under guardianship.
Typically, if necessary, guardians may be appointed to manage two general aspects of one's life: the person and the estate. For example, in Spears' case, one appointed co-conservator manages her personal and medical decisions (which recently led to horrific allegations of legally mandated contraception), and another manages her fortune, business ventures, and other financial matters.
But while all guardians are legally obligated to make choices in the best interest of the person under guardianship, Buck said it hasn't always worked that way in Pennsylvania. After a surge of abuse, exploitation, and neglect in the system, the Senior Law Center sought to reform guardianship law with the Pennsylvania Supreme Court's Council on Elder Justice in the Courts.
"We didn't even know how many people were under guardianship in our commonwealth until recently. And that's true in many parts of the nation," said Buck. "So you have this extreme power over individual rights, and yet we weren't even aware of how many people who were guardians or what was happening under those guardianships. Were they being moved out of their home? Put into a nursing home? Were their possessions sold? Et cetera."
In 2018, Pennsylvania launched the Guardianship Tracking System to combat such inadequacies and allow guardians to file annual reports and inventories online. According to the system, which Buck called one of the best in the nation, there are 19,000 active guardianship cases in the state.
"There's been such a paucity of oversight and a paucity of data and knowledge about these issues and these people whose rights have been so incredibly affected, that we're just starting to see the tip of the iceberg and get the information that we need," Buck said.
That goes for other states in this region, too. Though volunteers reviewed more than 18,000 New Jersey guardianship cases through the state's Guardianship Monitoring Program in 2018 (the last publicly available data point), the total number of cases in the state remains unknown, according to the program's website. Delaware manages a similar program of the same name, which is also monitored by volunteers.
But simply providing more oversight after the fact can't fix everything. Valerie Snow, an Independence Foundation Fellow at the Senior Law Center who focuses on guardianship issues, said Pennsylvania courts often grant guardians more power than may be necessary, despite a revision in the law that specifically discourages such action.
"Although limited guardianships are preferred in the statute, in practice, we are often seeing plenary guardianships of both the person and the estate, which means that the guardian or multiple guardians have a huge amount of power over that person's estate matters, medical and personal decisions," said Snow.
Jon Gottlieb, director of information services for Autism New Jersey, said that, if applied appropriately, limited guardianship may offer a less restrictive way for neurodiverse individuals to seek help without giving up their autonomy.
"They only get decision-making over six specific areas of an individual's life. And those are medical, residential, educational, legal, vocational, and financial. But the person who is covered by a limited guardianship still has the opportunity to make adult decisions in other areas of their life," said Gottlieb.
Some states, like Delaware, have gone even further and codified more informal programs, like Supported Decision-Making, which allows individuals with physical or cognitive disabilities to retain legal autonomy by self-appointing advisers and supporters in certain spheres of life. New Jersey and Pennsylvania do not have such programs.
Snow said the next step toward reforming guardianship in Pennsylvania may be as basic as ensuring that individuals facing guardianship have the same constitutional protections as every other American.
"There's currently in our guardianship statute no automatic appointment of counsel for [a person facing guardianship]. So that's different from, for example, people who are being involuntarily committed under the Mental Health Procedures Act, and also different from people who are faced with certain crimes and get public defenders," said Snow.
Though people facing guardianship in Pennsylvania may request the appointment of counsel even if they cannot afford one, the appointment is not automatic, as it is in other states. In practice, Snow said, that can make it a big challenge for some to follow through on their right to counsel.
"So even though guardianship stripped away these super important decision-making abilities and your rights, like where you're going to live, what health care you're going to receive, how to spend your money and manage your assets, you do not have an automatic right to counsel to represent you in these proceedings. So that can lead to some due process concerns," Snow said.
She hopes the Senior Law Center's advocacy will spur a revision to the statute soon.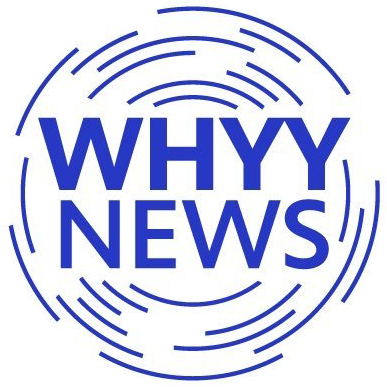 Get daily updates from WHYY News!
WHYY is your source for fact-based, in-depth journalism and information. As a nonprofit organization, we rely on financial support from readers like you. Please give today.