Housing group blasts N.J. for slow roll-out of Sandy aid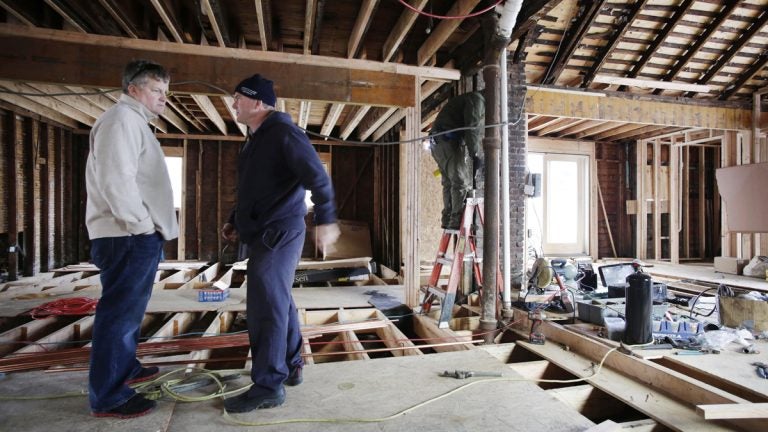 A housing group is criticizing the Christie administration for taking too long to distribute federal Sandy aid money meant to help rebuild after the storm.
Only a quarter of $1.2 billion in allocated aid has been distributed in the state's grants for housing projects, according to The Fair Share Housing Center.
That number is actually a bit higher, counters the New Jersey Department of Community Affairs. It claims 34 percent of the money – close to $400 million has been given out to residents.
In a statement, the DCA blamed the delay, in part, on how long it took Congress to allocate Sandy relief funds after the storm and federal requirements about how grant applications are evaluated.
"It's really important that we rebuild correctly, but the troubling thing really seems to be that the state wasn't ready to take on this task," says Adam Gordon, a staff attorney with the Fair Share Housing Center.
Gordon thinks it's part of a bigger lack of transparency about where the Sandy money is going and how the state is determining who gets what.
"We really had to cobble this [estimate] together from documents we got from litigation [and] from press releases," he said. "This all should be on the web, accessible to anyone and updated in real time."
"We understand that help can't come soon enough for the many Sandy-impacted families whose lives still aren't back to normal," said Lisa Ryan, a DCA spokesperson, in a written statement. "But we want to assure New Jersey residents that we are working hard every day to get housing recovery assistance to people who need it."