House collapses into bay in North Wildwood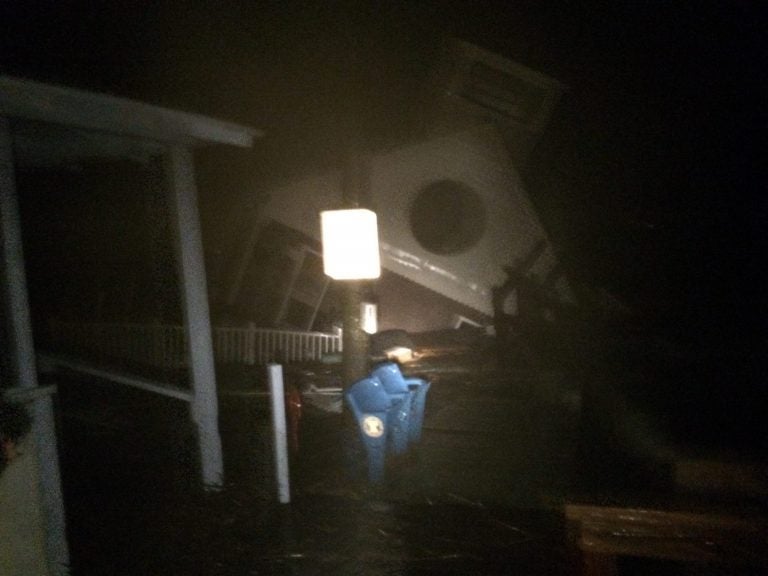 A vacant house battered by wind and surging water collapsed into the back bay around midnight today in North Wildwood.
The house is among a row of structures built on pilings within a marshy area in the remote Grassy Sound section of the municipality. Grassy Sound is just north of the North Wildwood bridge.
"It was inevitable," said neighbor Chuck Dahmer. "The house was vacant and not in good shape, and we were always wondering if it would fall into the water."
Dahmer said that while he's accustomed to nor'easter conditions, "the wind last night was awful — it didn't give up."
The combination of the high tide — which reached over eight feet, according to North Wildwood officials — and strong winds, Dahmer said, likely sent the house crashing into the water.
"The house couldn't have fallen into the water any better. It didn't crash into the other houses," he said. "Thank goodness."
As of this morning, the house remains in the water, floating south near the North Wildwood bridge.
If on mobile, scroll down for a video.