House approves some relief for flood insurance customers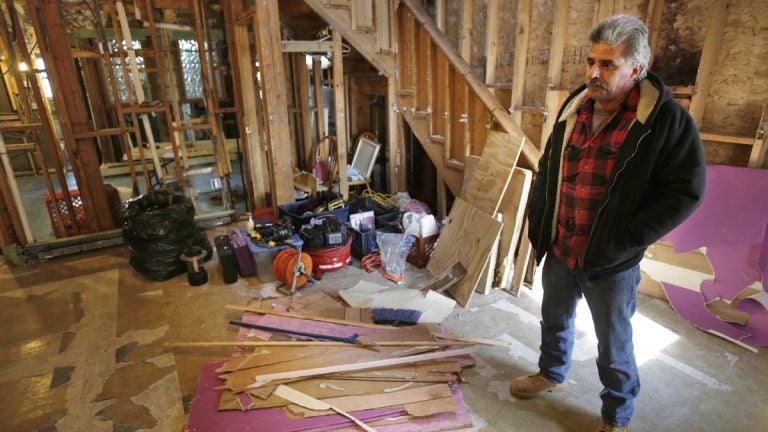 A flood insurance bill that initially seemed unlikely to pass through Congress now seems poised to become law.
The U.S. House of Representatives approved the Homeowner Flood Insurance Affordability Act with bipartisan support Tuesday, by a vote of 306-91. The bill rolls back or delays reforms passed by Congress in 2012 that sought to improve the financial standing of the National Flood Insurance Program, which is run by the federal government and is currently $24 billion in debt.
Though House and Senate versions of the bill remain to be reconciled, the vote is welcome news for homeowners along the New York and New Jersey coasts, who feared damage from Sandy combined with rising flood insurance rates could price them out of their homes.
"Relief is on the way," said Rep. Maxine Waters, D-Calif., who sponsored the original reforms and is seeking to address its "unintended consequences."
"It's not perfect, but it's the best we're going to do right now," said Toms River resident George Kasimos, founder of the grass-roots Stop FEMA Now, which had lobbied to prevent any increases in flood insurance rates.
The House bill lowers scheduled increases in insurance premiums, capping them at 18 percent per year. It also reinstates some subsidies that were in the process of being phased out. Both changes were part of the 2012 reforms.
To offset the lower premiums, the bill would create annual fees of $25 for primary homeowners and $250 for owners of second homes and non-residential properties. That would keep the legislation from adding to the federal deficit, according to a report issued by the Congressional Budget Office.
The bill also included non-binding language urging FEMA to keep flood insurance premiums below one percent of a property's total coverage.
Critics of the bill had argued that the rate increases were necessary to address the NFIP's debt and move the insurance program to actuarially sound rates.
"Either [the House or Senate] bill represents a big step backward from reform and leaves us just a few hurricanes or a few short years away from the next tax payer bailout," said House Financial Services Committee Chairman Jeb Hensarling, R-Texas.