Hoping for wheel of fortune, operator opens towering ride in Atlantic City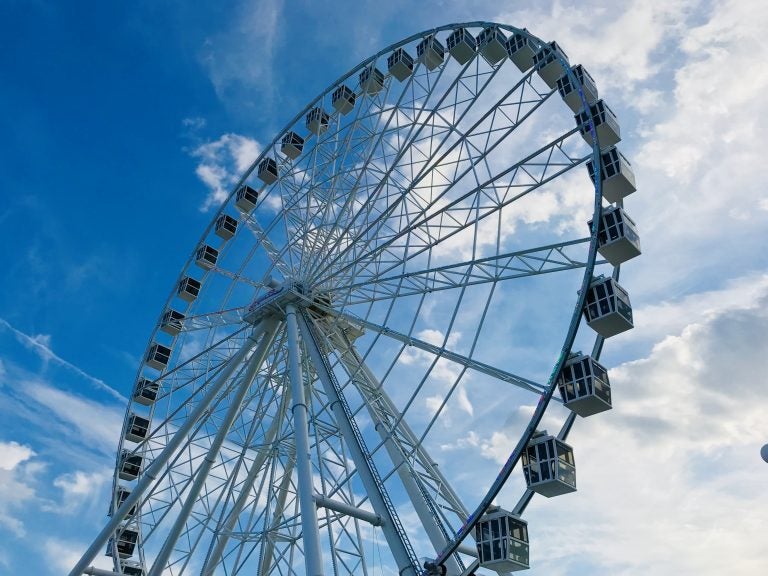 The temperatures may be below freezing, but a brand-new $14 million attraction is ready for tourists at the Jersey Shore.
Steel Pier in Atlantic City across from the old Taj Mahal hotel now boasts the third-highest Ferris wheel in the United States.
The 227-foot structure is designed to give riders views up and down the Atlantic coastline, said operator Anthony Catanoso.
"Seems like you can see forever, you can see all the way down to Sea Isle, all the way up to Barnegat," he said. "Beautiful views."
Catanoso said he expects to run the Ferris wheel about 300 days a year or whenever the temperature is above 38 degrees;  the gondolas are both heated and cooled.
"The wheel is going to be a perfect opportunity to have events there, groups, parties, weddings," he said. "We already have two weddings scheduled for the wheel already."
Against the backdrop of a struggling casino industry, Catanoso said Atlantic City has a lot of potential — and he's banking on that.