Here's what early voting data may tell us about the final days of N.J.'s 2021 election
With four days still to go until Election Day, more than half a million New Jersey residents have already cast their ballots. New data about mail-in voting, and the state's first-ever early in-person voting period, give some insight into the final days ahead of Tuesday's general election.
So far, early in-person and mail-in ballots returned by registered Democratic voters outpace those returned by registered Republicans by more than 200,000 ballots, according to data provided by the Rebovich Institute For New Jersey Politics.
This could change candidates' campaign strategies in the final days, said Micah Rasmussen, the institute's director.
"I think for Democrats, it allows them to move on to the next group of voters. It allows them to knock these 400,000 people off the list and move on to the next 400,000 people," he said. "I think for Republicans, it alters the strategy as well, in that they are really focusing not on that early vote. They're focusing on the Election Day vote."
This year, not only is Gov. Phil Murphy facing a reelection challenge from Republican Jack Ciattarelli. All 120 seats in the Legislature are also up for grabs.
The same data shows turnout for early in-person voting has been low in its inaugural year. Only about 89,000 people have voted in person, as of Thursday. However, Rasmussen said this was to be expected.
"I think the reason for that is because it's not as well-known yet," Rasmussen said. "And it's the first time and people may not know where they're supposed to vote, and that it's in a different voting location than their regular voting location."
Across the state, opinions vary on early voting. Some, like Wayne Cheatham, a Trenton resident, like that people can vote early if they chose to.
"You need to take the time out of your schedule and come down here and make history and make your vote count," Cheatham said. "You can't make any complaints if you're not voting."
But not everyone is in favor. Some voters in Cumberland County, like Karen Ferrari-Bonjean, say there are trust issues.
"I like to vote the day of the election," Ferrari-Bonjean said, at a recent campaign rally for Republican gubernatorial candidate Jack Ciattarelli. "I like to go into the voting booth box and push a button and know that my vote is being counted, and it's safe."
More than 500,000 people have already voted in person or by mail-in ballot. Most early ballots have come from suburban areas of the state, Rasmussen said.
Early in-person voting ends Sunday at 6 p.m. Election workers won't be allowed to count those votes until 8 p.m. on Election Day.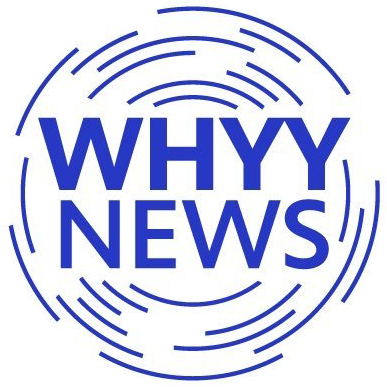 Get daily updates from WHYY News!