Harris and Truono differ sharply on issues in Delaware U.S. Senate debate
Democrat Kerri Evelyn Harris and Republican Gene Truono, discussed the issues during a debate in Hockessin Monday night.
Two of the four U.S. Senate candidates in Delaware's primary elections faced off during a debate in Hockessin Monday night.
Democrat Kerri Evelyn Harris, a veteran and community advocate, and Republican Gene Truono, a former chief compliance officer at Paypal, discussed local, national and international issues during the civil debate to a packed crowd.
The candidates' well-funded opponent, incumbent U.S. Senator Tom Carper did not attend the debate due to scheduling conflicts. Republican candidate Rob Arlett, a Sussex county councilman, also did not attend.
Harris and Truono expressed their differing opinions on a number of topics — such as Trump administration policies on relationships with North Korea, Iran and Russia, the best approach to the national debt, and how to improve services for veterans.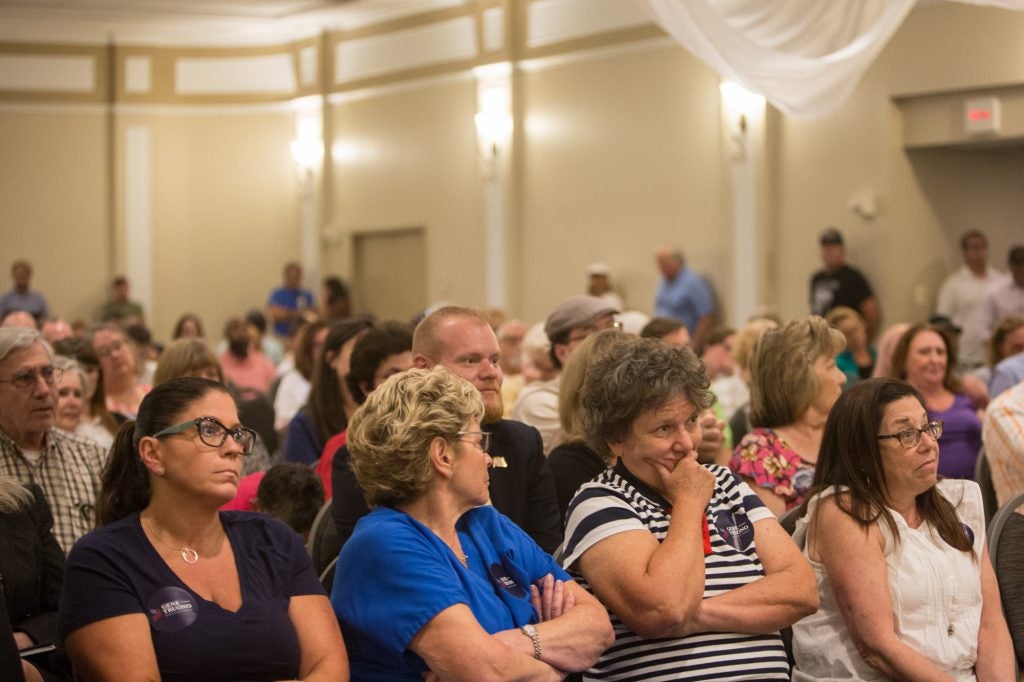 Harris and Truono differed sharply on the issue of gun control.
Truono, calling himself a Second Amendment supporter, said he believes the best ways to keep communities safe are undertaking risk assessments of facilities, improving the 911 service, securing schools, and repealing the federal law making schools gun-free zones. He said the cause of America's gun problem is not guns, but not enough mental health resources.
"We cannot ban guns. We cannot confiscate guns. We should have legislation that protects people, but the gun doesn't kill somebody, the magazine doesn't kill somebody — it's the individual that kills somebody," Truono said.
Harris is in favor of stronger gun-control measures, such as eliminating high velocity weapons, and silencers.
"I'm a veteran, and know how the velocity of a high-powered rifle can shoot through body, after body, after body," she said.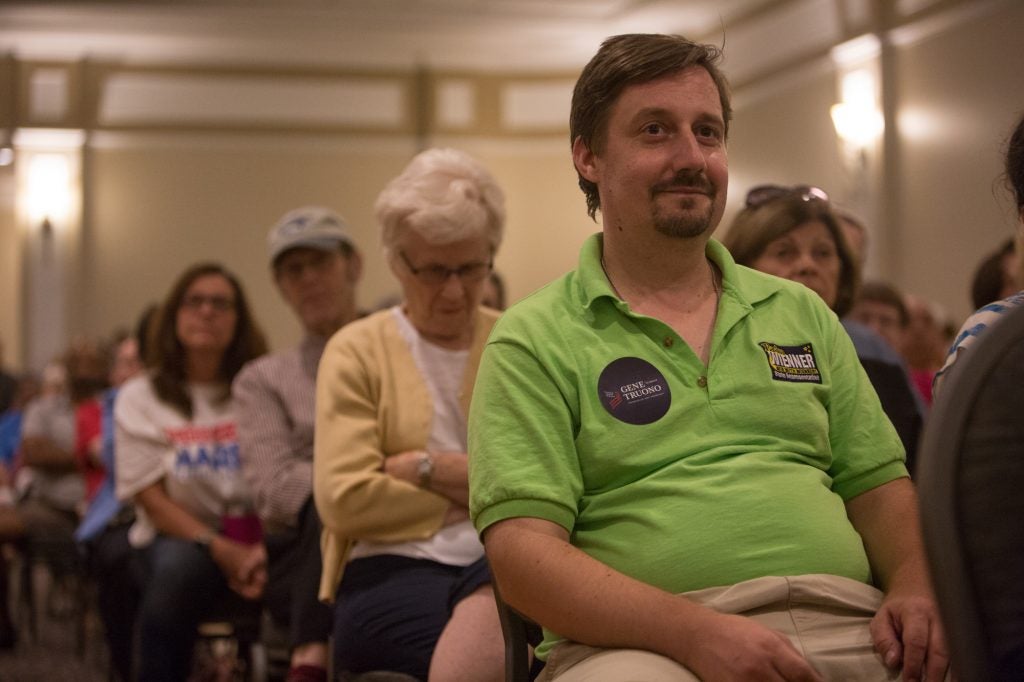 Another hot topic in the debate was immigration. Harris and Truono both believe in reforming the immigration system, but disagree on how to get it done.
Truono, while supporting DACA, also supports much of the Trump administration's immigration policies. He supports the RAISE Act, a bill introduced in the U.S. Senate that would halve the number of green cards issued, and enforce a cap of 50,000 refugee admissions a year.
"What does a wall or border security do? It stops the overflow of illegal drugs," Truono said. "The wall and border security are not some kind of hateful idea to keep illegal immigrants out. We have ports of entry for people seeking asylum in this country. They have to follow the process."
Harris argued Trump's policies make Americans seem racist and xenophobic. She calls for making renewal paperwork more affordable, and bringing back the documented worker program.
"There were people who said, 'Turn away Jewish people from coming to this country,' and if we would have listened we wouldn't have had Einstein, we wouldn't have the ability to win the war we were fighting in World War II, if we said immigrants couldn't come we wouldn't have people creating companies like Apple," she said.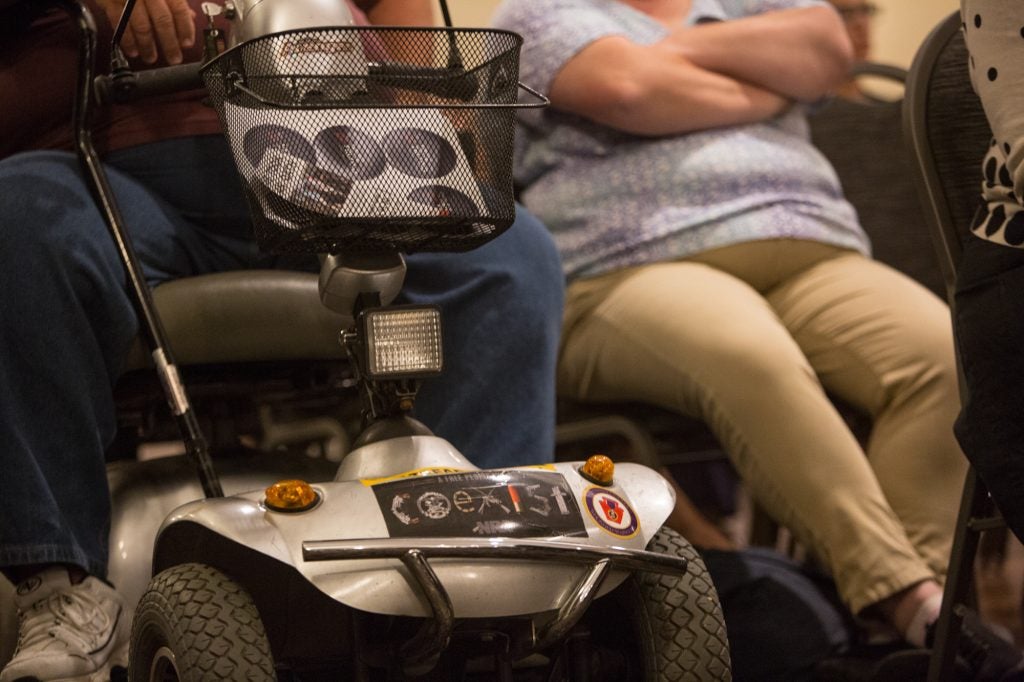 On a local level, the candidates briefly debated subjects such as sea level rise, Delaware's deal with Gulftainer to expand the Port of Wilmington, and how to encourage corporations to remain in the state.
Truono said he's not in favor of using tax incentives to bring businesses here, and wants Delaware to focus on technology jobs.
"I believe the future of our economy is technology, artificial intelligence, Blockchain, crypto currencies," he said. "I think Blockchain and technology is something this country needs to get behind, because we need to be a leader in technology. We can bring those jobs to Delaware because we have the infrastructure from the banking industry, and I think it will be helpful to bring not only jobs to Delaware in the short-term, but in the long-term, because the future is technology."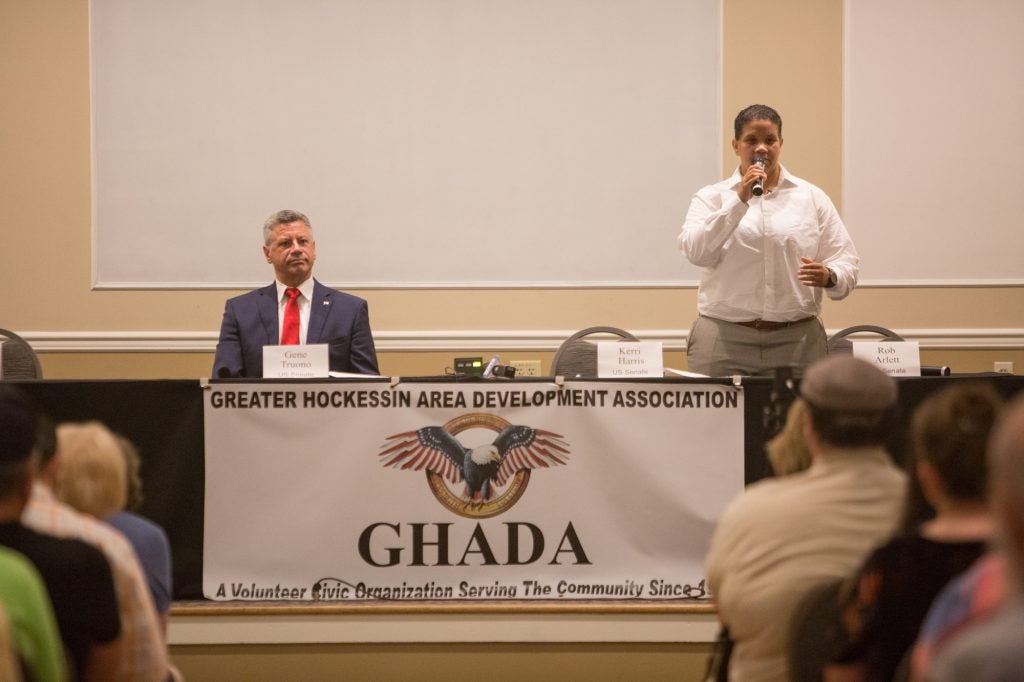 Harris said there aren't enough job opportunities in Delaware to encourage young professionals to remain in the state.
"In Sussex County, we do not have high-speed internet. When you go down there, you have a lot of hope that's been lost because there is no industry. If we put in the proper infrastructure we could have a new Silicon Valley right here," she said.
"You talk about bringing technology, how can we do it if we're not technologically advanced? In New Castle County we depend on banking industries, and we keep saying if we give them incentives they'll say. But … we see when things go wrong for them they don't take care of Delawareans — they lay us off. The same happened with AstraZeneca. We gave them all these deals and when they came to the end of the contract they left us. We're not seeing the incentives are helping Delawareans, we're seeing incentives are helping incorporations."
The primary is on Sept. 6.
WHYY is your source for fact-based, in-depth journalism and information. As a nonprofit organization, we rely on financial support from readers like you. Please give today.