N.J. Poison Control Center to parents: Check Halloween candy carefully
Experts advise parents to check to make sure candy wrappers are intact, and the lettering on packaging is correct.
This Halloween, parents across the Garden State are being advised to carefully inspect their children's goodie baskets when they return home from trick or treating.
Bruce Ruck, managing director of the New Jersey Poison Control Center at Rutgers New Jersey Medical School, said "make sure the candy wrappers are intact, make sure they're not ripped open, if they're ripped open, if they're not intact, just throw them out."
He said in rare instances candy and baked items have been laced with drugs or even dangerous items such as razor blades.
"Hopefully it doesn't happen but again as a parent make sure the candy and everything looks sealed, just be vigilant," he said.
Kelly Christopher, 36 of Hopewell, New Jersey, and a mother of a 4-year-old, believes the recommendations make sense.
"Unfortunately, it seems like that's just kind of the way of the world, maybe there's greater awareness of things that have been good in some cases and then bad in other cases," she said.
Ruck said parents should also carefully read the lettering on all candy wrappers. He pointed out "instead of a Milky Way it may say Malky Way, it may change one or two letters and that may be edible marijuana."
Although look-alike candy containing cannabis is not permitted in New Jersey, it's still a problem, Ruck said, and parents and caretakers should be careful to keep cannabis products away from the reach of children and seniors.
"We want to make sure that little children are not getting into edible marijuana, cookies, candies, desserts by accident. These edibles are very often not wrapped properly, they're not in sealed containers, children can get into them quite easily," he said.
Ruck noted the Poison Control Center has been treating more and more young children between the ages of two and five years who have ingested edible marijuana.
John Hardan of Ewing, New Jersey, and father to a six-year-old and an eight-year-old, agrees that parents have to be cautious.
"I am all in favor of Halloween fun, but you really have to be careful," he said.
More Halloween safety tips from Ruck:
Keep candy away from pets because "dogs can get very sick from chocolate."
If you're going to use any kind of makeup for Halloween, "we want to make sure it stays away from the eyes, the nose, the mouth, we want to use approved makeups that are meant for costume use."
Makeup produced outside of the United States may not be safe to use on younger children.
 Keep a watch over your children so they don't bite glow-sticks or try to chew on dry ice used in any fruit punches.
 Make sure your children understand that medicine is not candy.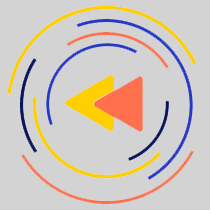 Saturdays just got more interesting.
WHYY is your source for fact-based, in-depth journalism and information. As a nonprofit organization, we rely on financial support from readers like you. Please give today.