Haitian American musician says first Black-led republic should be celebrated during Black History Month
Morning Edition host Jennifer Lynn speaks with musician Leyla McCalla, who plays Twoubadou music to connect with her Haitian heritage.
Listen
5:59
Join us this coming Monday for a special radio program that explores the historic and sonic connections between Haiti and New Orleans. "Kanaval: Haitian Rhythms & the Music of New Orleans" is narrated by Leyla McCalla. She's a Haitian American musician who once lived in New York and New Jersey. Ten years ago, she was drawn to New Orleans to busk: performing music on the streets of the Big Easy.
McCalla tells Morning Edition host Jennifer Lynn that her time in New Orleans has shed light on her Haitian heritage like never before. They recently spoke about her music and Haitian Black history.
–
My music is very experimental with a lot of Haitian influence. I think my music is very much about me reckoning with what it means to be Haitian American.
You know, some people know the history of Haiti and how that diaspora ended up in New Orleans and many people don't. Would you say this is a case of music and culture, of people of color, not really getting a fair chance to to breathe and be known?
I think it's not just that their stories don't get the attention that they need, it's that their stories have been whitewashed and repressed in this white supremacist society that we live in. That's really what I feel to be true in my heart. Haitian history is very much tied in with ideas about Black liberation, and that idea has threatened the status quo for over 200 years.
Yeah, you know, the story of Haiti breaking away from French colonialism, ending slavery, becoming the world's first Black free nation. It's like, in the DNA of the Haitian people is this idea of rising up and moving forward. Do you feel like that's part of the Haitian rhythm in New Orleans to this day?
Absolutely. When I think about the history and where we are today, I think there's still a lot of challenging of the status quo that leads to incredible creativity. But, you know, are people's lives really where they should be? Is equality where it should be, you know?
Yeah. You're a musician. You didn't always play Haitian music. You play Twoubadou, very popular, guitar-based. What are some of the storylines that are found in your music?
The Twoubadou music that I really fell in love with that has been like the entree for me into Haitian music generally is all secular music exploring a lot of social and political issues. There's a song called "Manman Mwen"  that is on my first record and it says, "My mother sent me to the river to catch a crawfish, but I told her I'm too young to catch a crawfish". The crawfish is used as a metaphor for catching a man to marry. To me, that story suggests that marriage is seen as a way to escape poverty, to, you know, climb up the social ladder, you know, implies that a woman's sexuality is part of her power. I just find that endlessly fascinating. And I'm really drawn to those stories.
Let's hear a little bit of that river song you came prepared to sing for us.
That's really pretty. It's in Creole?
That's in Haitian Creole.
A blend of French and African and probably many other influences?
Yeah. I mean that's the tragedy of the transatlantic slave trade, is that we don't know exactly where we're from.
Is Haitian culture in jeopardy in New Orleans, or thriving more than ever?
It is always going to exist here. Is it always going to be celebrated? Is it always going to be venerated? Is it always going to be appreciated? I'm part of a group of people who are aligned with an effort to ensure that that is happening here. I think it's moving in the right direction. The fact that we're even having this conversation is evidence of that. You know, we're in Black History Month right now. And to me, Haiti should be front and center in the conversation about Blackness and white supremacy and all the issues there.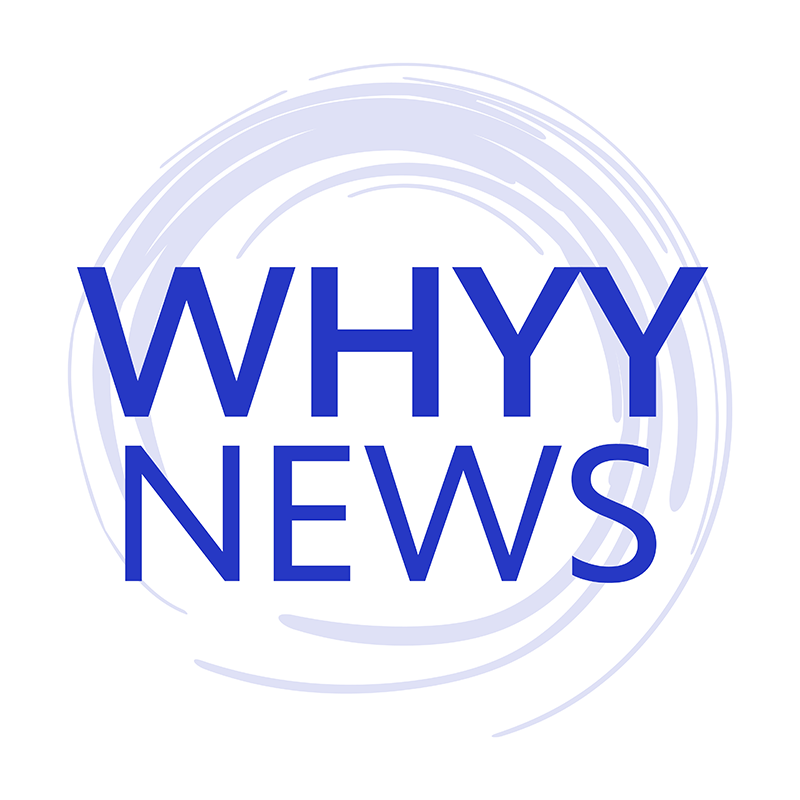 Get daily updates from WHYY News!
WHYY is your source for fact-based, in-depth journalism and information. As a nonprofit organization, we rely on financial support from readers like you. Please give today.