Ground broken at Ramp Playground for new playing fields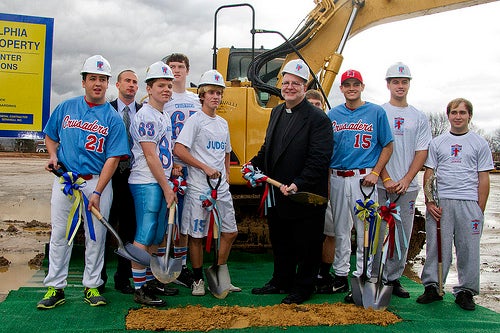 Holmesburg's Ramp Playground is being renovated, thanks to the combined efforts and resources of the Department of Parks & Recreation, District Councilwoman Joan Krajewski's office, and Father Judge High School.
NEast Philly was on hand for the groundbreaking on Wednesday, and reports that come spring Ramp will have new baseball and football playing fields each with new scoreboards, energy-efficient lighting, and paths.
Father Judge High School for Boys sits across the street from Ramp and its students will use the fields for after-school sports and gym class, and the Department of Parks and Recreation will manage the field usage schedule.