Planning and Zoning Code commissioner Natalia Olson Urtecho is currently in China with representatives of the World Trade Center of Greater Philadelphia and Drexel University's LeBow College of Business for a trade mission to Shanghai and Beijing. She has been corresponding with PlanPhilly since her arrival earlier this week.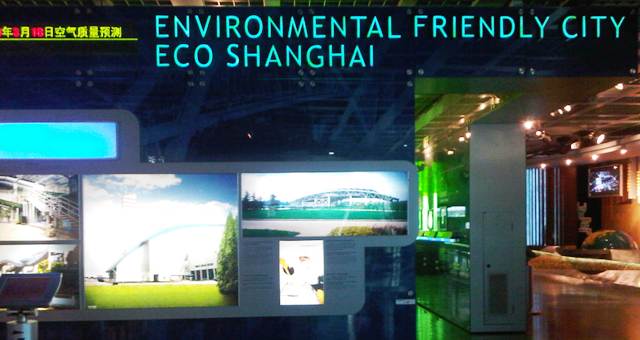 After several days of meetings, Wednesday morning we received a few photos from her, taken at Shanghai's Urban Planning Museum. A couple feature a large model of the city, with the Huangpu River running through it.
"I'm blown away by Shanghai," texted Olson Urtecho, who is also a planner with H2L2 Architects and a co-founder of Ecolibrium Group, a consulting firm specializing in environmentally and socially responsible business development. "I'm coming back for the World Expo for sure, now."
Running from May 1 through October 31 this year, the theme of that Expo is "Better City, Better Life," focusing on international urban policies, strategies and sustainable development.
In 2008, American exports to China increased by 9.5 percent, and total U.S.-China trade grew to $409.2 billion, according to the WTCGP, making China the second largest trading partner for the country behind Canada. The country is also ranked fourth for exports from Pennsylvania, and 10th for exports from New Jersey.
"This trade mission to Shanghai and Beijing, diverse hubs for both culture and business, is an opportunity to explore the options of exporting, sourcing, and [foreign direct investment] in this prosperous market," the WTCGP states on it web site.
The mission gives participants an opportunity to meet face-to-face with "prospective pre-screened business partners, explore export opportunities for their products and services, and get first-hand experience in the business environment of these rapidly growing markets."
– Posted by Thomas J. Walsh, contact him at thomaswalsh1@gmail.com.