'The performance of thoughtful melancholy': Glen Foerd estate presents its resident garden hermit
In their performance piece "Gnome Core," artist Alex Tatarsky plays a cranky hermit with one of the worst jobs in history.
The historic Glen Foerd mansion and estate in Northeast Philadelphia once had everything its residents might need for elegant living: a water tower for pressurized plumbing, a gashouse for energy, and a chapel for worship.
There was an art gallery upstairs, a bar downstairs with wine cellars, and a marble-lined family crypt outside. The servants lived onsite in rooms above the kitchen.
But it never had its own hermit. Until now.
Alexandra Tatarsky is currently an artist-in-residence at Glen Foerd, which is now a public historic site. This weekend they will be acting as a living ornamental hermit.
Tatarsky, a clown by training, will guide visitors on a short walk through the grounds as part of a fluid, partially improvised performance, "Gnome Core," a quasi-comic rant sliding in and out of the character of a sullen hired gnome.
"His name is Bone Legend Worm Wizard," Tatarsky said. "He is really open to ideas of transcendence and ways that we can learn from the underground mycelial networks of the earth. But he's also a bit skeptical and a bit grumpy about his situation in life."
The modern gnome — the whimsical cast-stone statuary you find in garden shops — is believed to have its origins in the real-life garden hermit. A fad amongst wealthy British and European estates in the 18th and 19th centuries, landowners with palatial gardens would hire individuals to live on their property as a form of living decoration.
Oftentimes these hermits were given a grotto or hovel — some kind of built hermitage — and were obligated to let their hair and beard grow long, prohibited from trimming their fingernails, and had to dress like a druid. Some were instructed to never speak, bathe, or leave the property for the term of the contract, which could be as long as 7 years.
The BBC television show "Worst Jobs in History" once profiled the garden hermit as an example of a historically terrible idea.
"I do think it's one of the worst jobs in the world," Tatarsky said while wearing a gnome costume of tattered clothes and a peaked hat. "I'm interested in this as an extreme of exploitation: contracting someone to sit on your property as a demonstration of your wealth through the performance of thoughtful melancholy."
The garden hermit is distinct from a true hermit, someone who elects to isolate from society for long-term contemplation in nature, typically toward spiritual ends. But in Georgian England, a wealthy estate owner who has sunk a fortune into creating a sprawling, naturalistic landscape might want to lend his garden an air of spiritual profundity by hiring someone to play the part of a sage, 24/7.
"The phenomenon of the ornamental hermit living in the garden strikes the 21st century reader as bizarre, even hilarious, but in the 18th century it was taken for the most part seriously," wrote historian Gordon Campbell in his definitive work on the subject, "The Hermit in the Garden: From Imperial Rome to the Ornamental Gnome" (2013).
"There were detractors, but many visitors to gardens respected the figure of the hermit as an embodiment of ideals of solitary retirement and pleasing melancholy," he wrote.
Reached by email, Campbell said he did not encounter evidence of garden hermits anywhere in America while researching his book. Glen Foerd, built as a summer home in 1850 by banker Charles Macalester and significantly expanded in 1901 by industrialist and congressman Robert Foerderer, is not known to have ever had a resident hermit.
Nevertheless, Tatarsky said it's not that far removed from the work they do as a performance artist.
"This metaphor of the ornamental hermit has a lot of resonance for art makers and cultural workers today," they said. "We can think about questions of funding and trace it back to this tradition. What is considered the moral thing to do with one's money in terms of supporting culture?"
Although the Glen Foerd estate never flirted with Georgian garden fads, its history is rooted in power dynamics of money and labor. Executive director Ross Mitchell said the wealth required to build an estate like Glen Foerd was possible through the exploitation of workers.
"Robert Foerderer was a leather tanner. He owned a leather tanning factory in Frankford on Torresdale Avenue that employed over 3,000 employees," Mitchell said. "Working in a leather tanning industry is a rather nasty business using chemicals, and worse. He made a lot of money with a lot of employees making very little money. So, yes, this is definitely a power dynamic place."
Mitchell recalls that Glen Foerd did, in fact, have something like a hermit in its recent history: Decades ago a man named Preston Smith was allowed to live in the old water tower and tend a garden.
Known in the neighborhood as Schmitty, he may have lived like a hermit but did not act like one.
"He talked like a pirate," said Mitchell, who remembered Schmitty coming into the bar he tended many years ago. "He would tell limericks."
To prepare for their role as a hermit, Tatarsky spent a lot of time exploring the grounds of Glen Foerd, developing the perspective of someone living among its bushes. They discovered being a hermit is not all that bad, as long as you were self-employed.
"The dreamiest part of this project is being able to come to Glen Foerd and wander around and see what is exciting and delightful and magical," Tatarsky said. "What you can learn from a very quiet, very close ongoing observation, which is something we don't often make time for."
"For instance, in doing this I found out about the phenomenon of these zombie mushrooms, that are parasites on ladybugs," they said. "A high percentage of ladybugs are living collaboratively with a mushroom fungus that's living on them. These kinds of examples of symbiotic relationships in the natural world are particularly exciting to the gnome."
"Gnome Core," which had been postponed from June due to rain, will be performed twice this weekend at 1 p.m. on Saturday and Sunday. The performance is free, but advanced registration is required.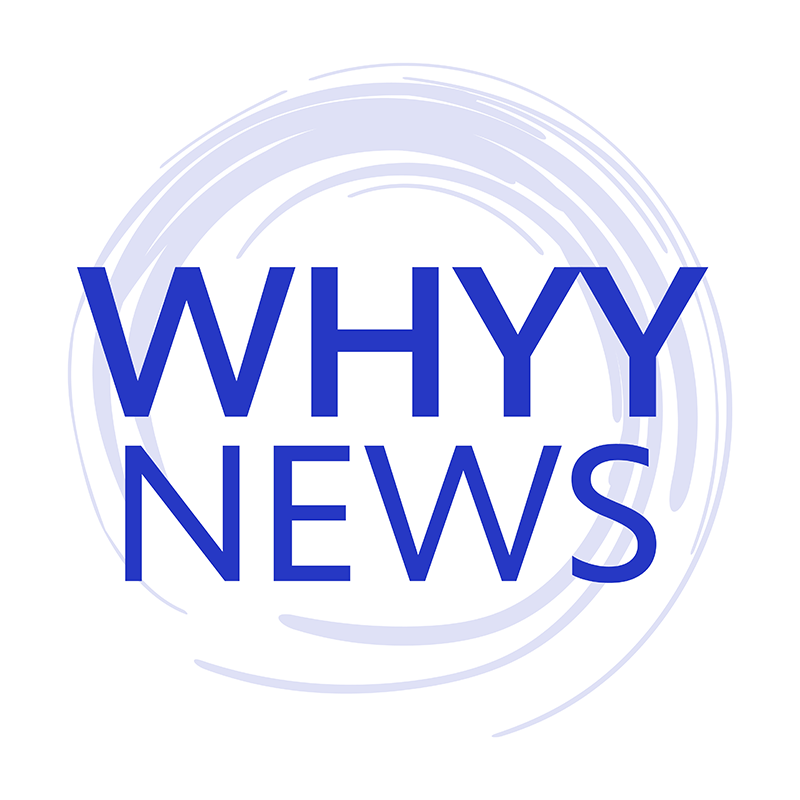 Get daily updates from WHYY News!
WHYY is your source for fact-based, in-depth journalism and information. As a nonprofit organization, we rely on financial support from readers like you. Please give today.