When furnaces can't keep up, Philly homeowners get creative to battle cold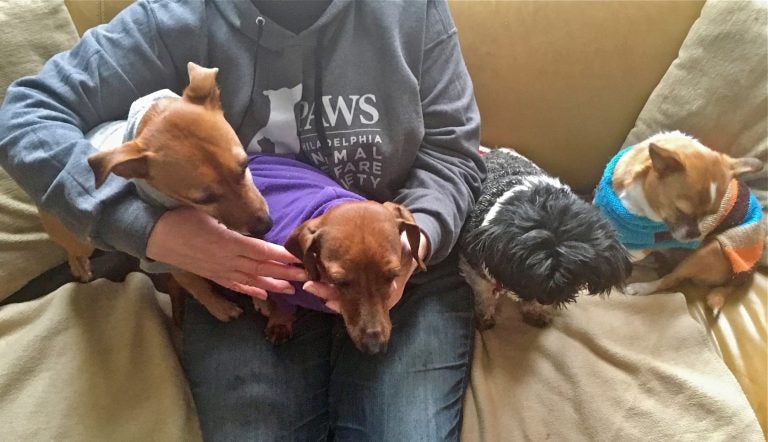 The cold snap that has the Philadelphia region in its grip right now is putting people's houses to a stress test. With sub-freezing temperatures continuing for more than a week so far, every small home heating problem is accentuated.
Robert Drake, a DJ at WXPN in Philadelphia, lives in a row home in South Philly. The neighboring house was demolished, which exposed his party wall to the elements. It's not properly insulated. During weather like we're seeing this week, his forced-air furnace just can't hack it.
"The heater continuously goes through its cycles to the point where it's just forcing cold air because it runs out of time to heat anything up," said Drake, who keeps a keen eye on the weather as an amateur meteorologist. "It got to the point where I woke up and it was 45 degrees. I thought, I'm turning it off and letting it ride out until we get to normal temperatures."
The ongoing frigid temperatures is forcing many people like Drake to abandon central heating and shrink their lives to just a couple rooms with space heaters.
Philadelphia and other fire departments routinely issue warnings about the dangers of using space heaters. Improper use of them has caused many home fires, some deadly. They also warn against using ovens or other non traditional means for keeping warm because of the safety hazards they can pose.
Kate Donegan, a homesteading blogger in Philadelphia's Queen Village, sets the furnace on in her 200-year-old house at a low 50 degrees just to keep the pipes from freezing; otherwise, she relies on space heaters to keep individual rooms temperate.
She says friends have learned to wear sweaters when they come to visit.
"Our animals — we have dogs and cats — the dogs have hood sweaters, hoodies," said Donegan. "When it gets really cold in the house, they have hoodies on."
When Donegan posted to her blog about her home heating decision, the comments section swiftly filled with naysayers. People did not like to hear about the abandonment of central heating.
However, she said it was nothing compared to the accusatory reaction her readers have in the summertime; Donegan prefers using fans and passive cooling rather than central air during the dog days of August.
As for now, as temperatures are forecast to dip below zero in the next couple days, those warm hoodie dogs will come in handy to make it through the night.