For many Latinos in Philadelphia, 'getting sick is just impossible'
Only 6.2% of the city's Latinos have been tested for the coronavirus, though they are at higher risk for contracting COVID-19. Access is just one reason.
Listen
3:27
Are you on the front lines of the coronavirus? Help us report on the pandemic.
Veronica Perez was terrified of getting sick. As a single mother raising a 5-year-old daughter, just one question ran through her mind any time she thought of contracting the coronavirus: Who would take care of Aurora?
Perez took precautions: She had been laid off in March from the catering company where she worked, so it was pretty easy to stay at home. Still, somehow, in early May, she developed a headache she couldn't shake. A couple days later, her temperature was rising. Before long, she could barely breathe.
She began to panic. She knew people were dying of COVID-19, and she wanted a test. She began to call around, but Perez, who is from Mexico, doesn't speak English and had trouble communicating with the people on the other end of the line. She understood enough to know they were saying they couldn't help her if she wasn't a patient in their system; others said she needed a referral or a doctor's note. Perez is uninsured, and has no primary care physician.
"All they would say is stay at home," Perez recalled in Spanish. "OK, I'll stay home. What happens if I die at home?"
Latinos in Philadelphia have been dramatically under-tested for COVID-19. According to U.S. Census data, Philly is more than 15% Latino, but Latinos make up only 6.2% of those who have been tested for the coronavirus in the city.
Both Latinos and African Americans are at higher risk for contracting the virus, in part, because they are more likely to work in essential jobs and live in closer quarters. The disease is also more likely to be more serious if they do contract it, in part due to the prevalence of underlying health conditions.
On top of all that, some Latinos face language barriers, high rates of uninsurance, and a political climate that engenders fear of coming in contact with medical or government offices, making the virus all the more difficult to catch before it spreads.
Fear of seeking help
Eventually, Perez asked for help from Crisol, a Drexel University-affiliated community health group she's involved in. A project manager, Claudia Zumaeta Castillo, was able to arrange a referral from a doctor at a community clinic that Crisol works with closely. Using the referral, she was able to set up an appointment for Perez to be tested at Penn Medicine.
"I was like, 'Do you have a translator for her?'" Zumaeta Castillo recalled. "And they were like, 'No, can you come?'"
Zumaeta Castillo didn't want to risk getting sick herself by accompanying Perez to the hospital —  it was May, and case counts in Philadelphia were still high. So she told her she'd be waiting by the phone if Perez needed help interpreting. Perez managed to get tested using hand signals, all while running a fever and wearing a mask.
Perez's results came back positive, and she isolated at home as best she could while still caring for her daughter. She was so exhausted she could barely make it the 15 steps to her bathroom. For four nights when she went to bed, she was worried she wouldn't wake up. But she never considered going to the hospital.
"For Latinos who are undocumented, there is an incredible fear of what will happen to them if they seek health services," said Ana Martinez-Donate, professor of community health and prevention at Drexel's Dornsife School of Public Health.
"There's fear that immigration authorities might be alerted. That is an enormous barrier and is going to increase hesitation and lead to avoiding health services sometimes altogether," Martinez-Donate said.
Even for those who have visas or green cards, the Trump administration's public charge rule is another deterrent. The policy, which went into full effect across the country last week after much back-and-forth in the courts, counts a history of collecting public benefits, including Medicaid or Medicare, as points against someone on a citizenship application.
Testing and treatment for COVID-19 does not count toward the public charge rule, but Martinez said many Latinos don't know that.
It wasn't Perez's immigration status that kept her from going to the hospital, she said. Instead, she feared the enormous hospital bill she might receive in the mail. Perez does not have health insurance, and neither does 18% of Philadelphia's Latino population, according to the most recent local numbers. That's compared to a 10% rate of uninsured Philadelphians citywide.
So Perez cared for herself at home. Any slight movement aggravated her and caused her to erupt into a fit of coughing. Anything she needed, she communicated via text message; even speaking caused her to cough violently. Her 5-year-old begged to hug her, and took care of herself while her mother recovered.
Getting sick is a luxury
Perez was able to remain in isolation — because she had been laid off, going to work wasn't even an option. But others feel enormous pressure to continue at their jobs.
Without access to unemployment benefits or federal stimulus checks, undocumented people may be more reliant on their employers for income during the pandemic than others. They also may have fewer workplace protections such as paid sick leave, making them more likely to go to work while sick or even after having tested positive.
"We always say that getting sick in the United States is a luxury," said Ivonne, a community leader who also works with undocumented people through Crisol. WHYY agreed to withhold her last name. "For this community, getting sick, it's just impossible."
Bertha Gonzalez has encountered many people who couldn't afford to take time off work, even though they had clear COVID-19 symptoms. She works part-time as a community liaison for Puentes de Salud, a community health clinic in South Philadelphia.
Puentes began offering COVID-19 tests in July, and it was Gonzalez's job to help connect community members to appointments. But she said she faced a lot of resistance from people who were worried they would be fired from their jobs if their results came back positive, or who couldn't afford not to work their allotted hours.
And, she said, those who became seriously ill were afraid to go to the hospital.
"At home, you have more caregivers than someone who is in the hospital, where no one is allowed to come and care for you," said Gonzalez. "At home, you can eat chicken soup and hot water and feel a bit better. People think that the hospital kills them."
Latinos over the age of 75 have the highest death rate from COVID-19 of any other group in Philadelphia, according to data from the city Department of Public Health.
Gonzalez herself had a scare when her 70-year-old mother contracted the virus. Her mother has diabetes; she has insurance, and sees a doctor regularly, so she was able to get a test at a city health clinic quickly.
But Gonzalez, her husband and her children live with her mother; her siblings and their spouses had all been exposed as well. Without insurance, it was a challenge. They called around to pharmacies without much luck. Finally, they were able to get tested at Puentes de Salud just as it was getting its testing program going. Eight out of the 10 family members tested positive.
Multigenerational households are more common among Latinos than among white families, making it more difficult to adhere to social distancing guidelines.
It wasn't until July that the Philadelphia Health Department put out the request for proposals for community groups to become testing sites that allowed Puentes to begin offering tests.
Gonzalez said right away the demand was enormous. Some people seeking tests are feeling sick; others just need to prove to employers that they're not, as more and more people are being called back to jobs.
"People need a paper that says they're COVID-free to return to work," Gonzalez said. "The line is out the door."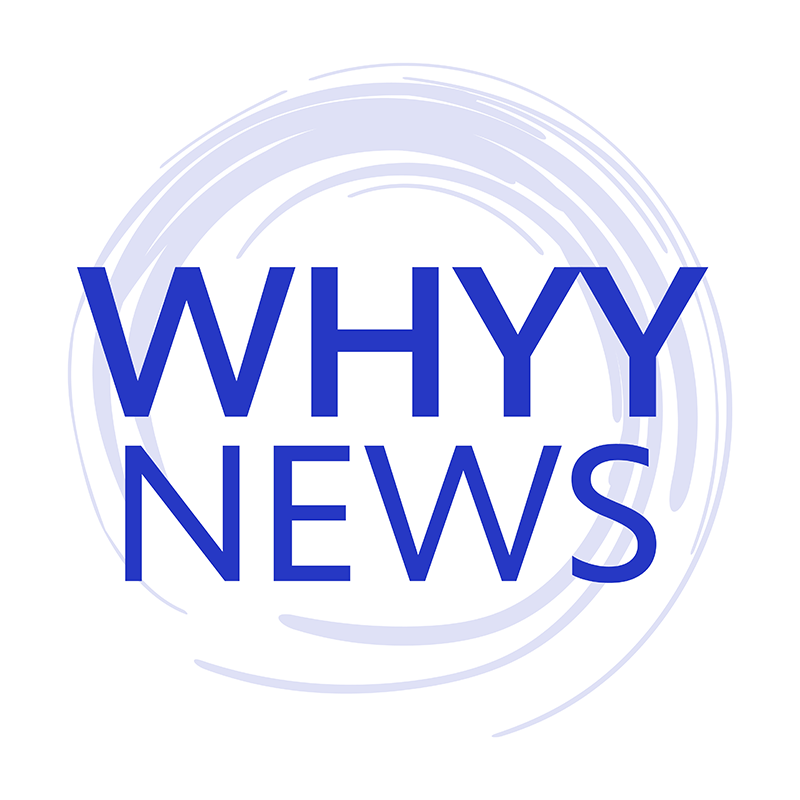 Get daily updates from WHYY News!
WHYY is your source for fact-based, in-depth journalism and information. As a nonprofit organization, we rely on financial support from readers like you. Please give today.