Food For Thought: Kashmir Garden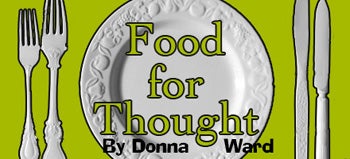 A mediocre Indian cuisine restaurant located at 9321 Krewstown Road within the Krewstown Shopping Center, Kashmir Garden is a spacious, dark restaurant that is open for lunch, dinner and takeout. There is plenty of parking in the shopping center lot, so finding a place to park was no trouble. The décor looked authentic, but a bit strewn around. The tables were kept clean, as was the silverware and flatware. Kashmir Garden is a very casual restaurant that offers friendly service.
A server was available to greet me as I entered the restaurant, and I was promptly seated, as the place was not very crowded. While the service did not go above and beyond, it was satisfactory and unhurried.
Wanting to sample a little bit of everything, I started my meal with an appetizer order of Mysore Masala Dosa, a spicy dish of thin rice crepes stuffed with potato and served with sambar and coconut chutney. I enjoyed this dish thoroughly, but a word of caution: it is very spicy and attempts to satisfy the palate that enjoys savory rather then sweet. There is a milder version of this dish, Masala Dosa, which is less harsh. The thin rice crepes were cooked nicely, as were its contents. For my next course, I tried the Naan bread, which is a traditional-style Indian bread cooked in the tandoor oven and made fresh daily. The bread was served warm and in a basket. Although the bread was fresh, it did not have too much flavor to it, making it a nice accent to the appetizer I had just sampled.
For an entrée, I ordered Malabar Beef Curry, which arrived in a timely fashion after ordering. Malabar Beef Curry is beef chunks cooked with Indian masala, curry leaves, mustard seeds and served in a coconut sauce. As you may have guessed, this dish has quiet a zing to it with various flavors. The curry used in this dish was a little overpowering, which I attributed to the curry leaves that the dish is cooked in. The beef was tender although I did have a bit of fat on some of my pieces. The dish was prepared nicely and was served warm and I did enjoy the light flavor of the coconut sauce.
Kashmir Garden offers a variety of dishes, and not all of them are cooked with harsh flavors like curry. There are ranges of authentic traditional Indian foods, as well as more modernized feasts. Curry is a spice commonly used in Indian cooking, and Kashmir Garden does use the spice, but not all the dishes have a pungent flavor. Many offer a mild flavoring for those with sensitive taste buds. There is a substantial vegetarian offering and many of the menu dishes can be converted. There is even the option of ordering goat, as it is a common delicacy in India.
To end my meal I sipped some Indian Masala Coffee with light milk. The coffee was very strong, but if you don't mind espresso you will love the taste, as it is less bitter then most espressos. Overall, I enjoyed my rather spicy meal at Kashmir Garden. Don't be discouraged by the mediocre look and atmosphere, because Kashmir Garden offers a great example of traditional Indian food. When venturing to Kashmir Garden, be prepared for a spicy adventure that will leave your taste buds tingling for hours to come.
Food For Thought is a NEast restaurant review column written by Donna Ward that runs every other Thursday on NEastPhilly.com. See all of Donna's reviews here. Read other NEastPhilly columns here.