Fitzpatrick campaign fires man who posed as reporter at opponent's event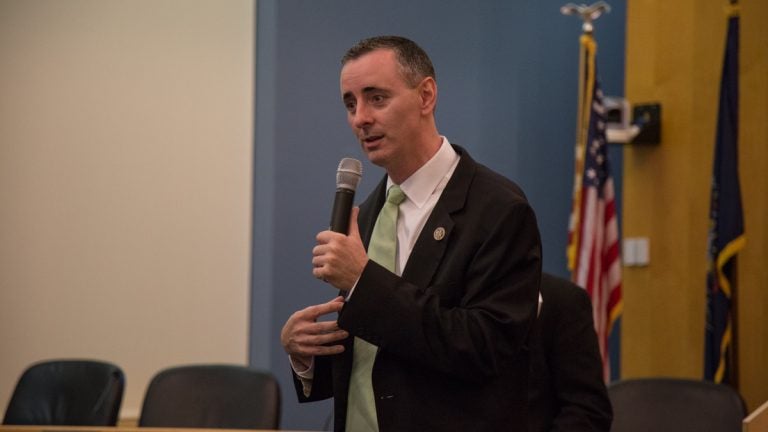 The campaign of Republican U.S. Rep. Brian Fitzpatrick says it fired a staffer after the man went to a public event for Fitzpatrick's Democratic challenger, began questioning the candidate on video and suggested he reported for a local newspaper.
Fitzpatrick's campaign told the Bucks County Courier Times it fired the man after finding out about the incident from a reporter. In the video, Democratic candidate Scott Wallace asks the man if he's a reporter and he responds, "yeah, I file for Bucks County Courier."
The video was uploaded to a YouTube channel called "Democrat Tracking," a clearinghouse for campaign trail videos of Democratic candidates gathered by opposition candidates or groups.
Fitzpatrick's campaign says the man wasn't authorized to gather video, but was paid for part-time work similar to door canvassers.