First alert: Philly region facing off against 4 storms, including remnants of Laura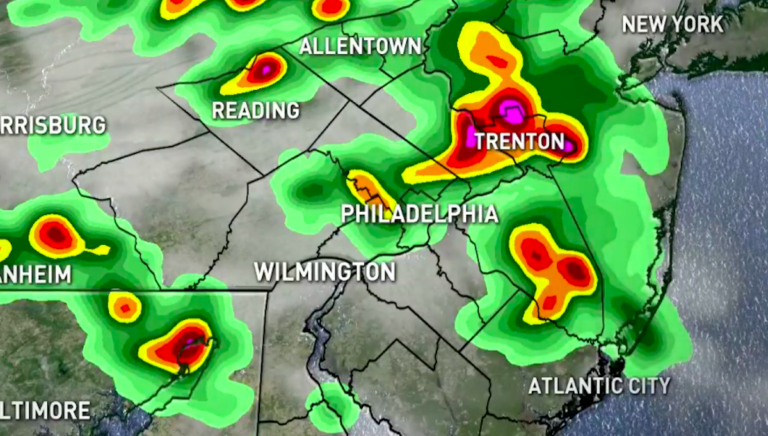 This story originally appeared on NBC10.
A first round of severe thunderstorms swept through most of the Philadelphia region Friday, bringing warnings of high winds, hail and heavy rain.
The NBC10 First Alert Weather Team issued a First Alert into Saturday for our entire viewing area. The winds bring with them a danger of downed trees and power lines, while the rain may cause road hazards and localized flooding.
A total of four different storm systems are likely to pass through the area into Saturday, with the remnants of Hurricane Laura – now a tropical depression – coming last.
Late Friday afternoon, a downpour swept across the region at a fast pace with lots of lightning and low visibility. Well before sunset, skies in some areas were dark as night.
The National Weather Service says storms could bring winds up to 70 mph. Gusts as high as 58 mph have been reported and have the potential to knock out power.
By around 6 p.m., the Lehigh Valley; Philadelphia and its suburbs; Trenton, New Jersey, and South Jersey will be feeling the worst effects of the storms. Delaware will be mostly spared through the afternoon, with the strongest storm effects being felt closer to 11 p.m.