Firefighters uninjured after falling through icy Barnegat Bay during rescue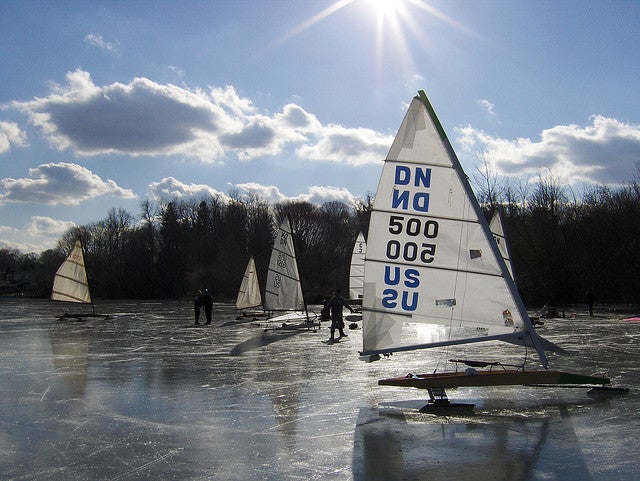 Two firefighters escaped injury after falling through the icy Barnegat Bay during a rescue attempt late Friday afternoon, police say.
Police, fire, and emergency medical units responded to the Barnegat Bay off Maple Creek in Bayville at 5:05 p.m. for a report of a capsized ice vessel with two boaters in distress, according to a release from the Berkeley Township Police Department.
When authorities spotted the two mariners in the freezing bay, a two man team of trained firefighters from the Bayville Fire Department equipped with ice rescue suits and specialized equipment walked on the frozen bay to secure the victims, who were over 1,000 feet from land, the release said.
The two man team, consisting of firefighters Tom DiMichele and John McKay, fell through the ice but recovered and continued the rescue effort, successfully securing the victims.
The boaters, who were in the frigid water for about 25 minutes, were transported back to shore and treated by the Bayville First Aid Squad. They refused further medical treatment.
Responding units included Berkeley Township Police Department Patrolmen Al Foca and D.J. Williams, the New Jersey State Police Marine Division, ice rescue teams from the Bayville Fire Department and Manitou Park Fire Department, and the Bayville First Aid Squad.