Feds embed to fight crime | improving Lower Lancaster Ave | 69th Street Terminal facelift | post-flood investigation, cleanup | assess yourself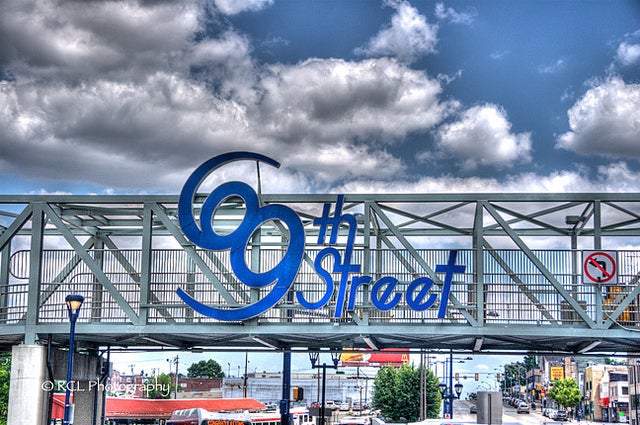 More than 50 agents from the FBI, ATF, and DEA are on the ground in Philadelphia, as part of a new crime-fighting partnership between the city and federal government that was announced Monday, Action News reports. The federal agents will "bolster analysis and intelligence capabilities and help plan and create sophisticated criminal investigations as well as prosecutions," said U.S. Attorney General Eric Holder. The Violent Crime Reduction Partnership will continue through September.
The Planning Commission unanimously accepted a new community-driven plan for Lower Lancaster Avenue, a process led by People's Emergency Center and the design firm Interface Studio. PlanPhilly's Kellie Patrick Gates reports that the plan recommendations include: safety improvements for streets and public places, the transformation of Lancaster's vacant, small triangle plots into a network of green spaces, residential infill development, and the reuse of the corridor's historic properties.
The 69th Street Terminal will get new lighting, better passenger amenities, and pedestrian access thanks to $5 million in federal transportation money, reports the Inquirer.
There are no answers yet on what caused the 48-inch, cast iron water main to rupture at 21st and Bainbridge on Sunday night, reports the Inquirer, but it could simply the pipe's age. Most evacuated residents were allowed to return to their homes, and crews worked to secure utilities and started to clean up the mud and debris.
Mark Alan Hughes begins his column for Next American City with a piece on Philadelphia's property tax reform efforts. To think about property tax reassessment requires us to take a look at ourselves, he argues. "There are many people acting like this is a puzzle we haven't solved. It's not. It's a decision we haven't made," Hughes writes. The more information we have, the more politics we get, and the more we'll need guiding principles to arrive at a fair system. And he's got words for folks who are benefitting from the imbalances in the current assessment system. When you estimate how your taxes will go up, remember, "that number is the amount of money you are taking from some Philadelphian who is paying part of your share."
The Buzz is Eyes on the Street's morning news digest. Have a tip? Send it along.