Federal highway funding provides boost for regional transit projects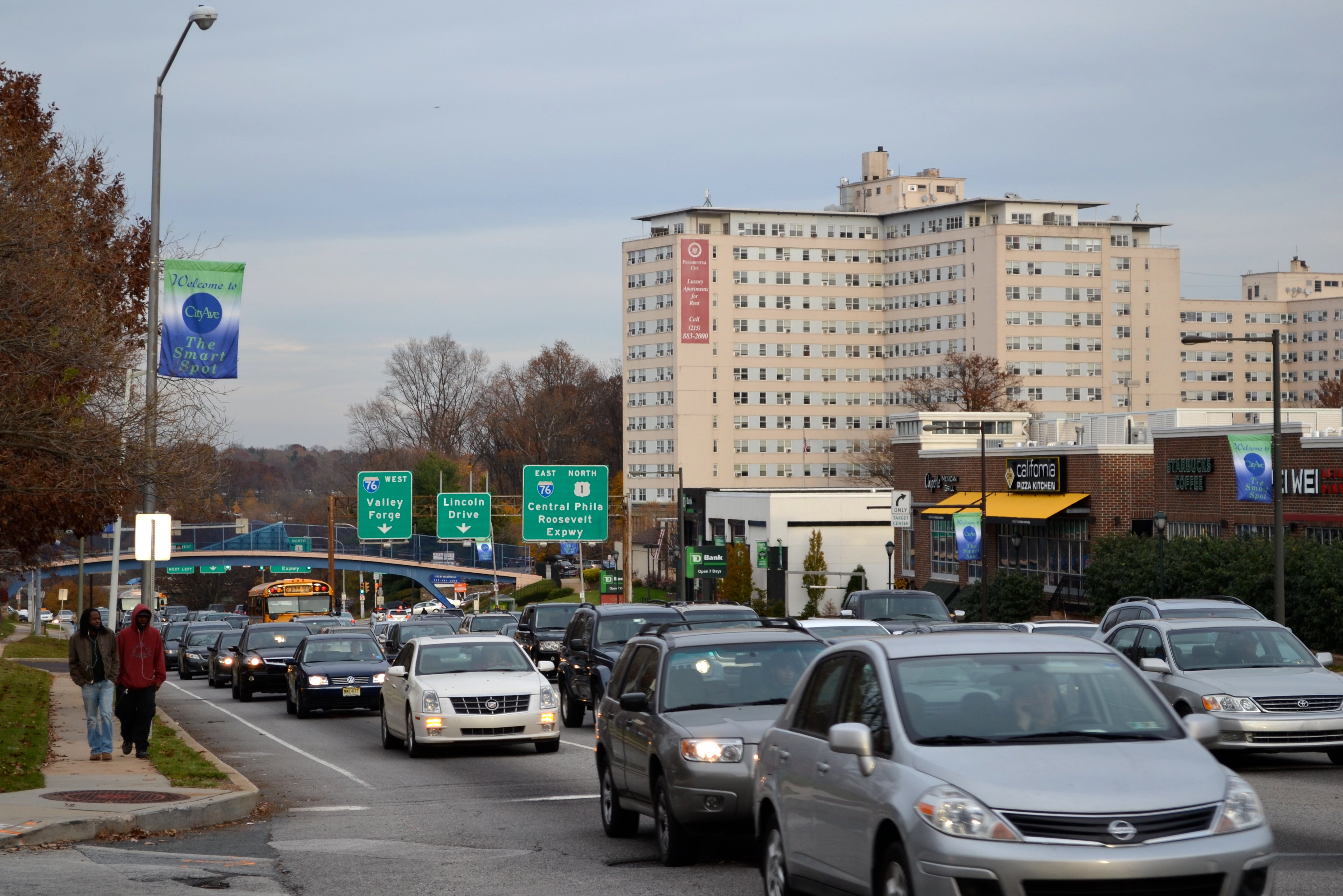 With reports of SEPTA's funding crisis and the system shrinking that could result from that shortfall, Philadelphia's transportation funding outlook often appears bleak. In many ways it is, but for a handful of local transportation projects, Congestion Mitigation and Air Quality (CMAQ) funding offers a bit of a silver lining.
The Congestion Mitigation and Air Quality Improvement Program is a Federal Highway Administration initiative that funds multimodal transportation projects that contribute to air quality improvements and provide traffic congestion relief. The program grew out of legislation in 1990 and was reauthorized in 1998, 2005 and again in 2012 as part of the Moving Ahead for Progress in the 21st Century Act (MAP-21).
According to Elizabeth Schoonmaker, the Delaware Valley Regional Planning Commission's (DVRPC) Office of Capital Programs manager, Pennsylvania typically receives about $100 million in CMAQ funding annually. Of that total state funding, the DVRPC region usually receives approximately $40 million.
Each year, that funding is slated toward projects in DVRPC's Transportation Improvements Program (TIP), a prioritized list of transportation projects that intend to use federal or state funds.
In the 2013-2016 TIP for the DVRPC Pennsylvania region, CMAQ funding supports seven projects ranging from the North Delaware Avenue Extension, which marks the beginning of a new roadway construction project along the north Delaware Riverfront; to PATCO directional signage to guide passengers to and from Philadelphia PATCO stations; a portion of the Schuylkill River Trail at Bartram's Garden, from Lindbergh Boulevard to 51st Street; and the 58th Street Greenway.
In addition to regularly awarded projects like these, every few years DVRPC sets aside some of the region's CMAQ funding and awards it through a competitive grant process.
The most recent competition cycle, in fiscal year 2011-2012, awarded $8 million to 16 projects in Philadelphia, Bucks, Chester and Montgomery counties. Six of those projects were in Philadelphia county, and a seventh $1.28 million award went to SEPTA for a diesel retrofit project that will repower SEPTA Locomotive 51 to consume fuel at a lower rate.
Schoonmaker said freight and diesel locomotive applications typically do well as CMAQ projects because of the large, positive impact diesel retrofits have on air quality.
In Philadelphia three of the six competitive CMAQ awards went to bicycle and pedestrian improvements.
The grant cycle awarded $400,000 for the creation of a separated two-way bike lane on the Grays Ferry Bridge and nearby streets, which connect the Grays Ferry Crescent section of the Schuylkill River Trail to the entrance of Bartram's Garden. The Schuylkill River Development Corporation received $250,000 for an additional 1,200 feet of trail along the Schuylkill River as part of the effort to connect South Street and the Grays Ferry Crescent segment.
A third bike and pedestrian improvement award went to the Manayunk Bridge Trial project – a joint venture between Montgomery County and Philadelphia. That award of $204,246 will help transform the unused rail bridge into a bicycle and pedestrian connection between the two counties and several regional trails.
Sarah Clark Stuart, policy director at the Bicycle Coalition of Greater Philadelphia, said were it not for the competitive CMAQ funding, it is unlikely these bike trail projects would have received any other funding at this time.
"What's terrific about the awards is that all three projects are Circuit projects and really confirm The Circuit is a key transportation amenity for the region [that] will help with congestion," Stuart said.
She added that it is an important affirmation for those working to build and expand The Circuit, 750 miles of connected bike and pedestrian trails in the Greater Philadelphia region.
In addition to SEPTA and bicycle and pedestrian improvement awards, DVRPC's most recent CMAQ competitive cycle allocated funds toward three traffic flow improvement initiatives – two in Philadelphia and one in both Philadelphia and Montgomery counties.
The Philadelphia Streets Department received one million dollars for signal retiming along select streets identified for the Street's Department's Corridor Traffic Signal Retiming project and another $480,000 for the purchase and installment of traffic cameras at approximately 20 intersections through the city. The traffic camera project is intended to support the Traffic Operations Center.
The competitive CMAQ program allocated another $800,000 to City Avenue Special Services District in Montgomery County for adaptive signals at approximately 17 intersections along the City Avenue Corridor from I-76 to East Lancaster Avenue.
Schoonmaker said DVRPC tries to run a competitive CMAQ program every few years, in part as an effort to bring in new projects.
"One of the nice things about the competitive program is it does open up the potential candidates that can apply," she said. "… We can get a nice, maybe wider variety of project types and different types of project sponsors."
Schoonmaker said DVRPC would like to hold another competitive cycle in, potentially, three years.
WHYY is your source for fact-based, in-depth journalism and information. As a nonprofit organization, we rely on financial support from readers like you. Please give today.