February 26: Kenney and Clarke split on tax reform | PennDesign's new dean | The ideology of city-building games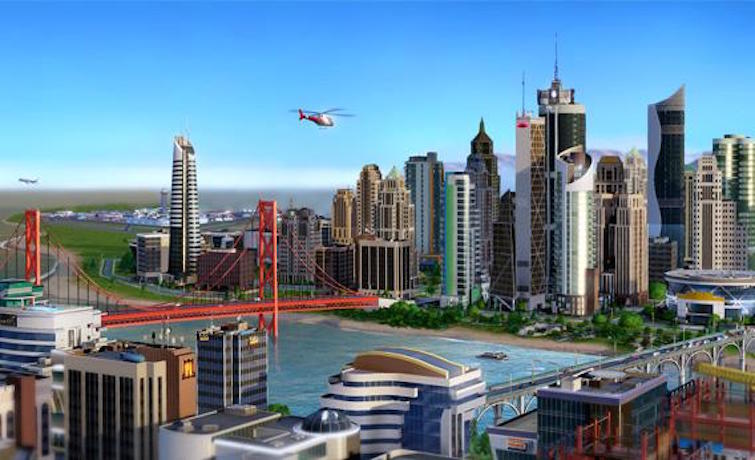 Is the beautiful relationship between Jim Kenney and Darrell Clarke already showing signs of fraying? Holly Otterbein says the Mayor and the Council President are already staking out opposing positions on the Levy-Sweeney tax reform plan, which state lawmakers are set to unveil in a press conference today. Clarke is readying a Council resolution opposing the plan, because it would lock the city into using higher commercial real estate taxes to offsetting wage and business tax cuts. Clarke wants the leeway to use those funds for other purposes.
Philly is the top buyer's market in the nation, according to real estate site Zillow. "Zillow ranks buyers' and sellers' markets based on price cuts and days on market," Zillow spokeswoman Lauren Braun tells Sandy Smith, "Philadelphia has one of the highest rates of price cuts, and listings spend the longest time on the market. And while inventory is down in Philadelphia and home values have risen, both are on a smaller scale than the nation as a whole."
Fritz Steiner will be the new dean at the PennDesign. Steiner is the long-time dean of the School of Architecture at the University of Texas at Austin, but is no stranger to Penn. He holds three post-graduate degrees in city and regional planning from PennDesign, and has been a research scholar at the Penn Institute for Urban Research since 2013. The Texas Tribune reports the major reason Steiner is leaving Austin is the University of Texas's new campus carry law.
Daniel Kay Hertz has a highly entertaining meditation on the ideological priors of city-building computer games like Sim City and Cities:Skyline. "Put simply, accommodating the actual demand for parking that your little citizens generate would be a bummer, because half of the buzzing streetscapes or idyllic suburbs you created would be erased for parking lots. This is, in fact, what we have done in real life, and it is a bummer."
SEPTA is starting to distribute SEPTA Key cards for seniors. They'll be in Frankford on March 8th, according to the Frankford Gazette.
The Cap'n Transit blog reviews Via, a new microtransit service, which currently only operates in Manhattan. Unlike UberPOOL or LyftLine, there is no option not to do a shared ride, and priced are fixed if you buy credits ahead of time, so it truly is more like a bus than a cab. For those primarily concerned about the impact of these transportation apps on the labor market, the drivers appear to be paid hourly, which seems closer to what labor advocates want than traditional taxis or the new ride-hailing services.