Feb 1: Parkway shifts | recycling construction debris | SEPTA's rail messaging | Philly short on patents | Bicentennial Bell removed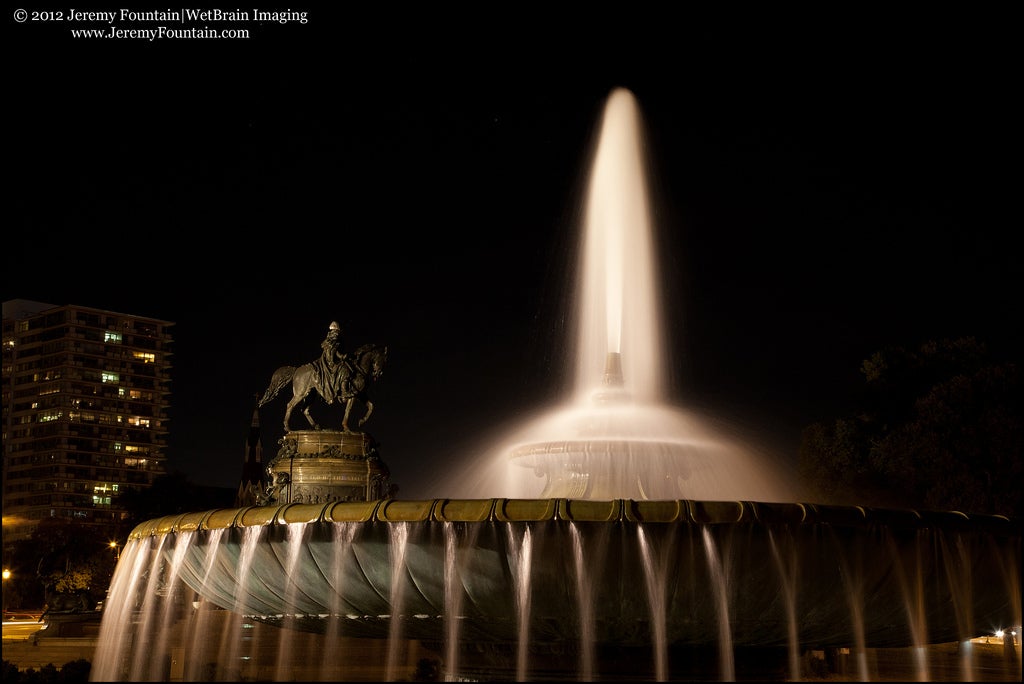 Good morning and welcome to February. Here's your Friday morning Buzz:
On Monday an action plan for the Benjamin Franklin Parkway will be unveiled. In her column today Inga Saffron weighs in on the new PennPraxis/Department of Parks and Recreation plan that seeks to overcome some of the Parkway's weaknesses though a series of small moves to make it a more fun, active, inviting environment. For Saffon these won't add up to big change. But, then, they're not intended to: These changes are focused on what can be improved during Mayor Nutter's final three years in office. The plan livens up the Parkway's dead spaces get lighter/quicker/cheaper interventions to become family-friendly, encourage active recreation, or create new hangout spaces. Saffron writes: "For all those good, small ideas, the new plan shies away from confronting the fundamental design issues that are the source of the Parkway's failure." The new plan, "More Park, Less Way" will be publicly released at an event Monday evening at the Academy of Natural Sciences. Disclosure: PlanPhilly is a project of PennPraxis.
The debris created during construction and demolition accounts for 15% of the city's overall waste. To lower that percentage City Council will consider legislation requiring substantial construction and demolition projects to recycle project debris, reports PlanPhilly's Jared Brey. For the law's first year 35% percent would need to be salvaged/recycled and the following year that number would jump to 60%. PennFuture's Andrew Sharp applauds the move to divert construction debris from landfills, even as he notes that this waste "often ends up on vacant lots and illegal dumping sites." So we're wondering who's going to enforce this recycling law if we are unable to curb illegal dumping.
SEPTA is working on its regional rail messaging, reports PlanPhilly's Christine Fisher. SEPTA is taking the word "limited" out of its regional rail language – in favor of explaining the train's express stops – at least until new schedules are printed later this year. Christine also explains the complex choreography involved in shifting rail schedules.
A report by the Brookings Institution says the Philadelphia area isn't patenting enough, and is losing out economically because of it. The Business Journal explains that despite the metropolitan area's large population, powerhouse universities, and biotech companies, Philadelphia ranks 12th of the 358 areas studied. One metric where Philly does well: the number of research and development grants to small businesses. View the report here.
At Independence Park's old visitor center the Bicentennial Bell was removed from its tower on 3rd Street and trucked away to storage, a visible sign that the Museum of the American Revolution is coming, reports the Inquirer. Next the National Park Service must disentangle its facilities at the southern-most end of the visitor center (which it still owns) from the area of the building closer to 3rd and Chestnut, which will be demolished to make way for the museum. If fundraising goes as planned construction on the museum could begin next year.
The Buzz is Eyes on the Street's morning news digest. Have a tip? Send it along.