One of the big missing pieces in the city's recreational trail network is a good connection to Bartram's Garden. Thankfully that's about to change.
At a series of events in the coming weeks the public is invited to help shape the future of "Bartram's Mile," a one-mile long trail segment that would link Bartram's Garden northward to the Grays Ferry Bride, and southward to the 58th Street Greenway, completing an important piece of The Circuit. Philadelphia Parks and Recreation, Bartram's Garden, Schuylkill River Development Corporation, and PennPraxis are inviting Philadelphians to explore this forlorn piece of the Schuylkill River's western banks, and offer their input about the designs of Bartram's Mile. Add your voice to the community dialogue at any of these events:
[RSVP to praxis@design.upenn.edu or by calling 215-573-8720.]
Bartram's Mile is an important opportunity to connect residents to the river, by converting a portion publicly owned vacant property to recreational use. I highly recommend checking out this underused stretch of the Tidal Schuylkill for yourself.
This spring I traversed different sections of the Lower Schuylkill with my PennPraxis colleague Andrew Goodman, and biked around this area with planners from the Mayor's Office of Transportation and Utilities. It's an incredibly interesting landscape – if you can access it. In spots it is possible to get really close to the river's edge, catch cool skyline views, and see hardly-used streets, industrial relics, forgotten rail spurs, and closed pedestrian bridges. It's a post-industrial jungle, it's our forgotten river, and it's really cool.
Not convinced yet? Here's a peek at some of the fascinating spaces that could be reborn along Bartram's Mile.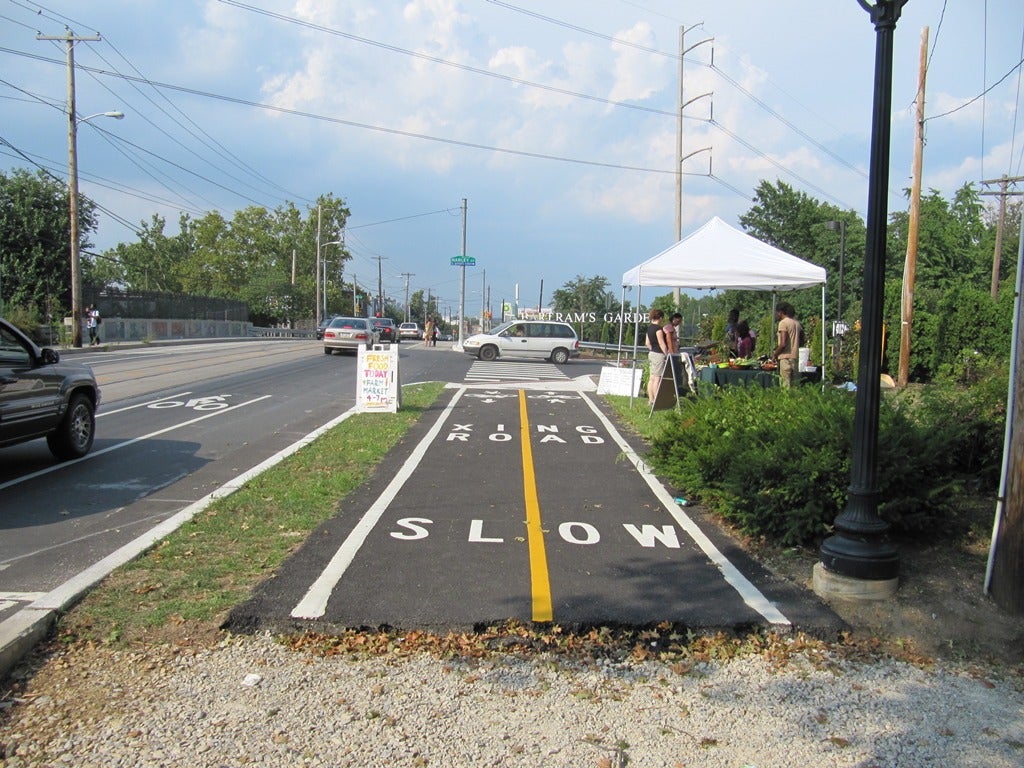 To witness this mysterious area for yourself, head out on on the walking tour this Sunday November 4 or the bike tour on November 3.