Explainer: Where Sandy aid money comes from and how it works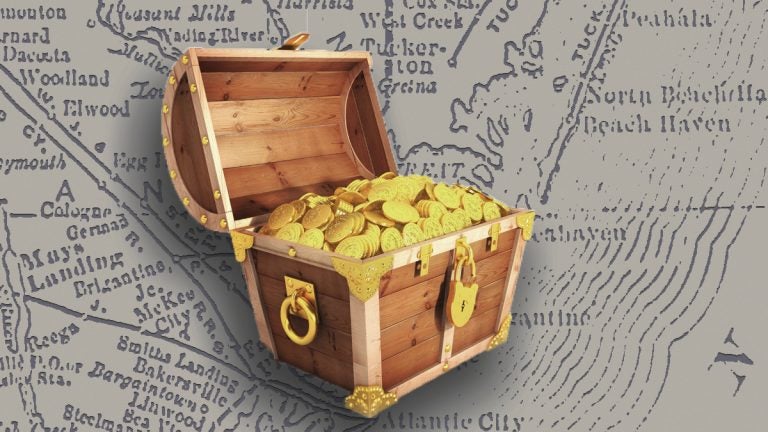 It seems like every week or so, the Governor's Office sends out another press release, announcing yet another pot of storm recovery or mitigation money.
For people who haven't been following things closely (and even for some who have), it can be maddening trying to understand exactly where all the aid is coming from, who it's going to, and how it can be spent. Here's a broad overview to help clarify how the recovery is being funded.
Starting at the TopMost of the Sandy aid money that's come to New Jersey has come out of the $48 billion Disaster Relief Appropriations Act Congress approved for all the affected states. Out of that, Gov. Chris Christie said last May that he expected about $20 billion to $25 billion to ultimately make it to New Jersey. More recently, he revised his estimate downward, projecting that the state will receive $15 billion to $20 billion at the end of the day, about half of its approximately $37 billion in losses. Most notably, this includes money distributed by the U.S. Department of Housing and Urban Development (HUD) in the form of Community Development Block Grants, to be distributed by the NJ Department of Community Affairs. So far, the state has received $1.8 billion, and another $1.46 billion is on its way.
The CDBG money funds three of the four main recovery programs for individual homeowners:
the Homeowner Reconstruction, Rehabilitation, Elevation and Mitigation (RREM) program, which offers grants of up to $150,000 to repair, elevate, or rebuild primary residences;
the Homeowner Resettlement Program, which provides $10,000 grants for people to remain in or return to Sandy-impacted communities;
and the Sandy Homebuyer Assistance Program, which offers up to $50,000 to assist eligible low and moderate-income residents to purchase homes in Sandy-impacted communities.
CDBG funds also go to several programs for landlords, developers, business owners, and local governments. This includes the Post Sandy Planning Assistance Grant Program, which provides funds for counties and municipalities to hire licensed planners to "be better able to guide their rebuilding efforts to promote resilience and encourage economic growth." In addition, $25 million of CDBG money also funded the state's "Stronger Than the Storm" post-Sandy tourism marketing campaign.
Aside from the Community Development Block Grant program, portions of the $48 billion in Sandy recovery money have made it — or will make it — to New Jersey through a number of other routes. For example, the New Jersey Department of Transportation received $925 million to make emergency repairs to state highways; NJ Transit got over a billion dollars from the Federal Transit Authority; and the U.S. Department of Health and Human Services allocated $226 million to New Jersey to address health and social-service needs created by the storm. Other federal funding has trickled down to the state through the EPA, U.S. Department of the Interior, Department of Agriculture, Labor Department, Commerce Department, and Army Corps of Engineers. And the U.S. Small Business Administration received $520 million to hand out as low-interest loans to residents and business owners in New Jersey and the other Sandy-affected states.
Other SourcesOut of the $48 billion in emergency aid Congress approved in response to Sandy, FEMA received nearly $11 billion for its Disaster Relief Fund] (on top of $6 billion that was already allocated to the fund for FY 2013). From this fund, the agency has so far given out more than $420 million in individual assistance to New Jersey residents who applied to receive grants of up to $31,900, for losses not covered by insurance or eligible for an SBA loan. That aid is divided between two categories: "Housing Assistance," which pays for minimal repairs to make a damaged home habitable and "Other Needs Assistance," which covers things like medical and dental expenses, clothing, and repairs of vehicles. In addition, FEMA has handed out over a billion dollars so far in public assistance to the state, as well as to counties, municipalities, and other local government entities throughout New Jersey. This includes funding for debris removal, emergency repairs of infrastructure, and repairing damage to utilities. Along with the $48 billion Congress approved, it also gave $9.7 billion in borrowing authority for the National Flood Insurance Program — which is run by FEMA — to pay out federal flood insurance claims. Some flood insurance money also provided Increased Cost of Compliance (ICC) coverage to help homeowners elevate their homes to comply with the new FEMA flood maps. In addition, some Sandy survivors also had private flood insurance policies, and people additionally received payouts from their homeowners insurance for wind, fire, and other non-flood-related claims arising from the storm.
Protecting Against Future StormsThere's one other FEMA stream of money that's worth mentioning, the Hazard Mitigation Grant Program. The HMGP kicks in after the president officially issues a federal disaster declaration, as President Barack Obama did for New Jersey after Sandy hit. The amount of HMGP money issued to a state is calculated using a formula based on a percentage of the combined total of FEMA Public assistance, FEMA individual assistance, and SBA loans.
New Jersey has received a total of $290 million in HMGP funds, to be used not for direct disaster recovery, but rather for mitigation and resiliency measures to protect against future storms. Of this, the state decided to spend $100 million on the HMGP Elevation Program, a grant for Sandy-affected primary, single-family homeowners to receive up to $30,000 to help raise their homes to comply with the new FEMA elevation standards. Another $100 million went to provide initial funding for a plan to provide buyouts of about 1,000 storm-damaged properties around the state, as well as another 300 repetitively flooded homes in the Passaic River Basin (the state eventually plans to spend $300 million on the program). Beyond that, $25 million went to the Energy Allocation Initiative, a program to provide backup generators for municipalities that's at the center of Hoboken Mayor Dawn Zimmer's claim that her city was shortchanged on Sandy aid. Smaller amounts went to fund the purchase of backup generators at gas stations, to help counties with their hazard mitigation plans. And $50 million was handed out to Offices of Emergency Management on the county level, to distribute to municipalities for "local resiliency projects," including a variety of flood- and disaster-mitigation measures.
Future Disaster Recovery EffortsLast month, the Department of Community Affairs released its draft action plan to receive the second batch of $1.46 billion in CDBG funding. State officials held a series of public hearings on the matter over the past few weeks, and they're wrapping up a 30-day public comment period, as required by HUD — which will be handing out this money. Once the comment period ends at 5 p.m. tomorrow, the DCA will be required to issue written responses, make any changes or modifications to its plan as it deems necessary, and then submit the plan to HUD for formal approval. The federal government's response will ultimately determine what shape the state's Sandy recovery programs take in the months to come.
_______________________________________
Scott Gurian is the Sandy Recovery Writer for NJ Spotlight, an independent online news service on issues critical to New Jersey, which makes its in-depth reporting available to NewsWorks.