Ex-attorney for New Castle County alleges racial, religious and gender bias in firing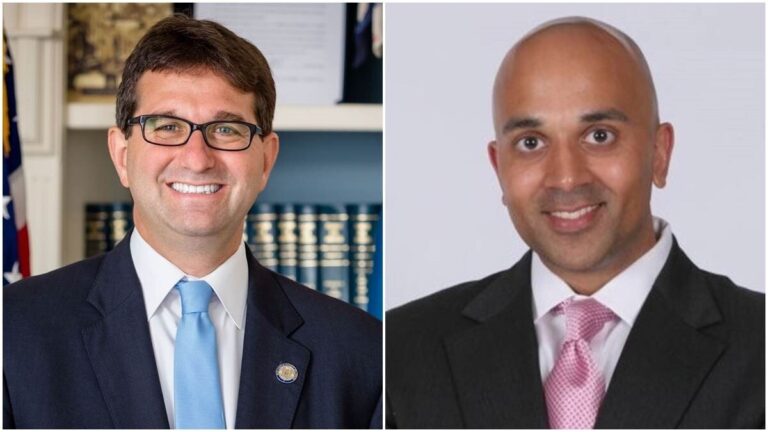 A former attorney for New Castle County claims in a federal lawsuit that he was fired in July without due process and was the victim of racial and religious discrimination because he's a man of Indian descent and practices Hinduism.
Sanjay Bhatnagar's filing in U.S. District Court in Wilmington claims his firing by County Attorney Wilson Davis came just three weeks after County Executive Matt Meyer publicly called Bhatnagar "the best of the best" while touting his role in deciding how to spend coronavirus relief money.
Meyer and Davis would not speak with WHYY because the issue is "in litigation,'' said Brian Cunningham, spokesman for the government in Delaware's northernmost and most populated county.
"We dispute the allegations in the complaint and look forward to proving the truth in court,'' Cunningham said in a written statement.
Bhatnagar, 44, who worked in the private sector and for the city of Wilmington before joining the county in 2017, claims that Davis, who had been in his post for 13 months, fired him unjustly after he had worked tirelessly over the Fourth of July weekend on multiple assignments.
On Monday, July 6, while Davis was on vacation and another supervisor had called in sick, Bhatnagar claims he was contacted by a former college classmate about the well-being of Bhatnagar's brother, who was seriously ill from the coronavirus.
That lawyer's law firm, Akin Gump, was advising the county on spending coronavirus relief dollars. The lawyer was not part of the team working with the county but offered during the conversation to help Bhatnagar, who agreed in part because he was "sleep-deprived and overworked,'' the lawsuit said.
But the next day Davis chastised him via email for asking for this help and claiming that he had "violated an unwritten protocol,'' the lawsuit said.
The lawsuit said Bhatnagar responded to the email, answered Davis's questions, and "explained that he thought that asking for help would not be a big deal because it was the only way to get all of his assigned work done within the time constraints given him by his superiors."
The email said he was "working round the clock – helping others with their loads too," the lawsuit said.
After work the next day, Davis fired him from his $102,000-a-year post but first asked him to sign a separation agreement, which Bhatnagar rejected, the lawsuit said.
Bhatnagar reached out to Meyer to plead for his case to keep his job but Meyer did not respond, the lawsuit said.
Davis testified in November during an unemployment hearing that Meyer authorized him to fire Bhatnagar.
Davis also said during the hearing that he terminated Bhatnagar because his response to being chastised was "grossly insubordinate." But another county attorney testified during the same hearing that he was fired because "he had emailed Akin Gump directly and that was a 'gross deviation'" from protocol for county employees.
The judge in the unemployment case ruled, however, that Bhatnagar was fired "without just cause,'' the lawsuit said.
The lawsuit said that "even for major offenses – such as bringing explosives onto county property, bringing guns to work, being drunk or on drugs at work, theft of county property, conviction of a crime, fighting, racial harassment of citizens, among others – the employee is suspended first with review for possible dismissal."
Bhatnagar's attorney, Thomas S. Neuberger, predicted in an interview with WHYY that the due process aspect of the lawsuit would be a "slam dunk" to prove in court.
Neuberger said that all county employees except certain high-level officials such as the police chief and department heads can't be terminated without due process and a hearing.
"He's a tenured employee. He's been there three years,'' Neuberger said. "They all get progressive discipline."
The lawsuit also said that even though county officials are supposed to get annual performance reviews, Bhatnagar had only received one, and a glowing evaluation at that, from Davis's predecessor.
The review praised Bhatnagar's quality and quantity of work, as well as his "great initiative'' and "enthusiasm, saying he "works quickly, efficiently, proficiently and accurately, and for the most part exceeds expectations," the lawsuit said.
Alleged bias against Asian man who practices Hinduism
Bhatnagar's ethnicity, religion, and gender also played a role in his ostracization and ultimate firing by Davis and Meyer, who are both white men, the lawsuit alleges.
"This case also can be fairly characterized as a discriminatory discharge of an able brown-skinned South Asian Hindu male, in preference for three native white-skinned Christian women employees with less than stellar job performance histories,'' the lawsuit said.
The filing alleges that Bhatnagar was "immediately terminated for a minor offense" while the women attorneys "were not discharged for similar minor or more serious offenses."
The lawsuit alleges numerous shortcomings and improper behavior by the women that were not met with discipline, such as chronic absenteeism, berating other employees, inept performance,  and inability to perform legal due diligence on financial and other matters.
In addition, their boss, Davis, always made Bhatnagar "feel uncomfortable in his presence" but did not treat the women "in this manner."
Davis never engaged in "even small talk or even simple pleasantries'' with Bhatnagar and "barely acknowledged" his existence," the lawsuit said
Davis's friendliness to the women "was intended to help provide cover for their well-known deficiencies and lack of ability to perform on sophisticated legal matters,'' the lawsuit said.
The lawsuit also noted that Bhatnagar displayed a Hindu artifact resembling an elephant known as a "Ganesh."
In the Hindu religion, Ganesh is believed to be the 'remover of obstacles' and is customarily displayed by Hindus at the front entrance of their home, in the car and at work,'' the lawsuit said.
After he was fired, Bhatnagar was not allowed to take the personal belongings from his desk. Eventually, they were returned to him with one notable exception.
"His Ganesh was missing,'' the lawsuit said, "and it has apparently been destroyed out of hostility" to Bhatnagar's religious beliefs.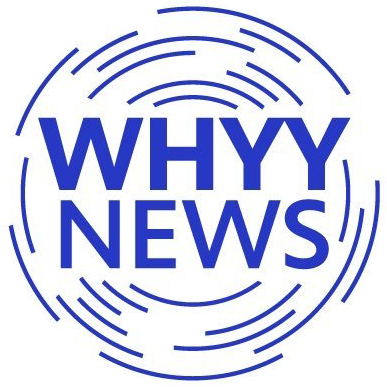 Get daily updates from WHYY News!