Ending 'vicious cycle' of debtors' prison in Delaware: Bill would halt some court fees for defendants
The legislation would wipe out the $100 fees for having a public defender and for being on probation. Other assessments would be studied for possible elimination.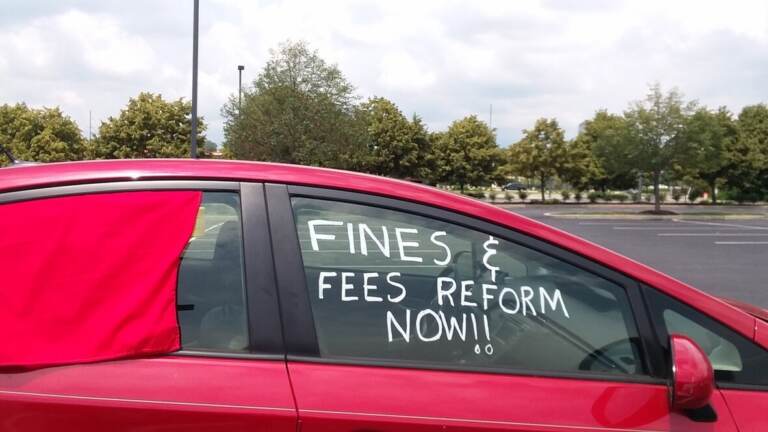 When someone is convicted of a crime in Delaware, fines are often part of the sentence. Yet beyond the penalties levied for breaking the law or harming someone, several fees, costs, and assessments are often levied against the defendant, too.
For example, an indigent defendant gets charged a flat fee of $100 for having a public defender.
Someone put on probation must pay $200 to be supervised.
Others get charged a $100 "prosecution fee."
There's also a Fund to Combat Violent Crimes Fee, a Victim's Compensation Fund, Court Security Assessment, a Videophone Fee, and more.
These fees can add up to $500 to the fine for a typical misdemeanor, according to Meryem Dede, a public defender and leader of the Delaware Campaign to End Debtors' Prison.
But most of those fees, which amount to at least $25 million a year, don't go toward the operation of the Office of Defense Services, the Attorney General's Office, or even the court system. Instead, nearly $12 million a year goes to the state's General Fund, and nearly $3 million to county and municipal governments.
At least $10 million goes toward the fund to compensate crime victims and other targeted funds, such as one to operate the Delaware Justice Information System that maintains records on all arrests and court proceedings statewide.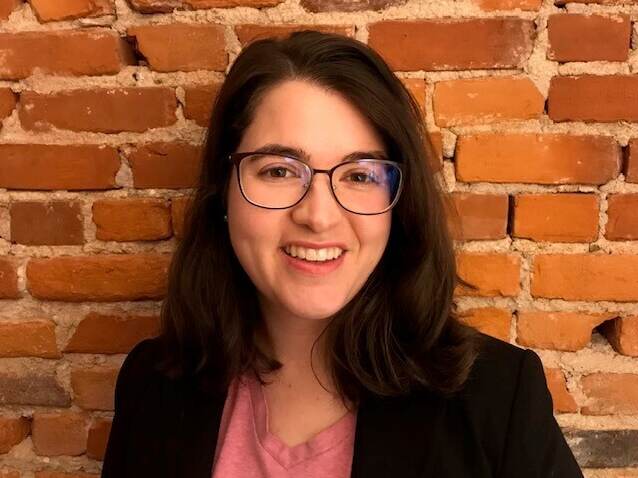 Dede says it's time to reform a system in which fines and fees impair the ability of the convicted, especially those of limited financial means, to rehabilitate themselves.
"Basically, these fees or taxes are put on people that often are the least able to afford them,'' Debe said. "And a lot of these services are things that I think most people would agree should just be funded through general taxation rather than through the kind of odd piecemeal system."
Compounding these extra charges is the fact that if someone falls behind on the payments or misses one, they could have their driver's license suspended, which generates more fees as well as impairing their ability to get to work to earn the money to fulfill their financial obligation to the court.
That happened to 20,679 Delawareans in 2017, according to data compiled by the Campaign to End Debtors' Prison. The umbrella group's members include the American Civil Liberties Union of Delaware, Campaign for Smart Justice, Delaware Coalition for Open Government, League of Women's Voters of Delaware, Delaware Poor People's Campaign, and Southern Delaware Alliance for Racial justice.
Dede's group says the hardship doesn't end there for those who don't or can't pay the fines and fees.
Judges issued nearly 45,000 warrants solely for nonpayment of court costs in 2017 — more than half to Black defendants in a state where the Black population is 22%.
During the first six months of 2018, the group said, 129 people were sent to prison because they could not pay court costs.
Chief Justice: Bill would 'address inequities in the system'
Lawmakers are now about to do something about the fee system, however.
A bill that passed the House this month and has widespread support in the Senate would:
Prohibit suspending driver's licenses for nonpayment of fines or fees.
Eliminate the public defender and probation supervision fees.
Empower a judge with the discretion to waive, modify, or suspend any fee.
Prevents judges from imposing an additional fee when fines are paid late, or due on a designated interval such as monthly. (Judges could still file contempt charges against defendants who willfully fail to pay fines.)
Forbid judges from fining a child or their parents for a crime of a minor, except that minors can be fined for traffic violations.
Requires the Administrative Office of the Courts to file a public report annually on the sum collected from fines, fees, costs, assessments, and restitution.
Creates a study group to review the impact of court-imposed financial obligations on defendants and victims, and make recommendations to promote access, fairness, and transparency in the imposition and collection of court-imposed financial obligations.
Rep. Sean Lynn, a Dover attorney who is the chief House sponsor, says the reforms will help "break the cycle'' that perpetuates the so-called debtors' prison and make the justice system fairer and more focused on rehabilitation rather than punishment.
"A defendant's debt to society should not become such a financial burden that it creates a vicious cycle that is nearly impossible to overcome," Lynn said. "Fines should not pile up to the point that a person trying to repay their debt loses their ability to drive to work to earn wages to pay these fees.''
Collins J. Seitz Jr., chief justice of the Delaware Supreme Court, said court staff worked on the bill "to address inequities in the system."
The judiciary "supports reforming the patchwork system of mandatory fees imposed on criminal defendants,'' Seitz said.
Dede says the bill would help "decouple the criminal justice system from poverty so that people are given a fair result from any case they have against them that isn't dependent on how much money they have."
She said the public defender and probation fees are "illogical'' charges that need to be stopped.
The bottom line, she says, is that the imposition of heavy fees is "a stick to keep people on top of their fines. But a vast majority of folks going through the justice system didn't have money to start with.
"And when you take away someone's driver's license, you're taking away their ability to get to work, their ability to get money. So then they really can't pay back the money."
WHYY is your source for fact-based, in-depth journalism and information. As a nonprofit organization, we rely on financial support from readers like you. Please give today.