East Park Canoe House to be restored for Temple rowing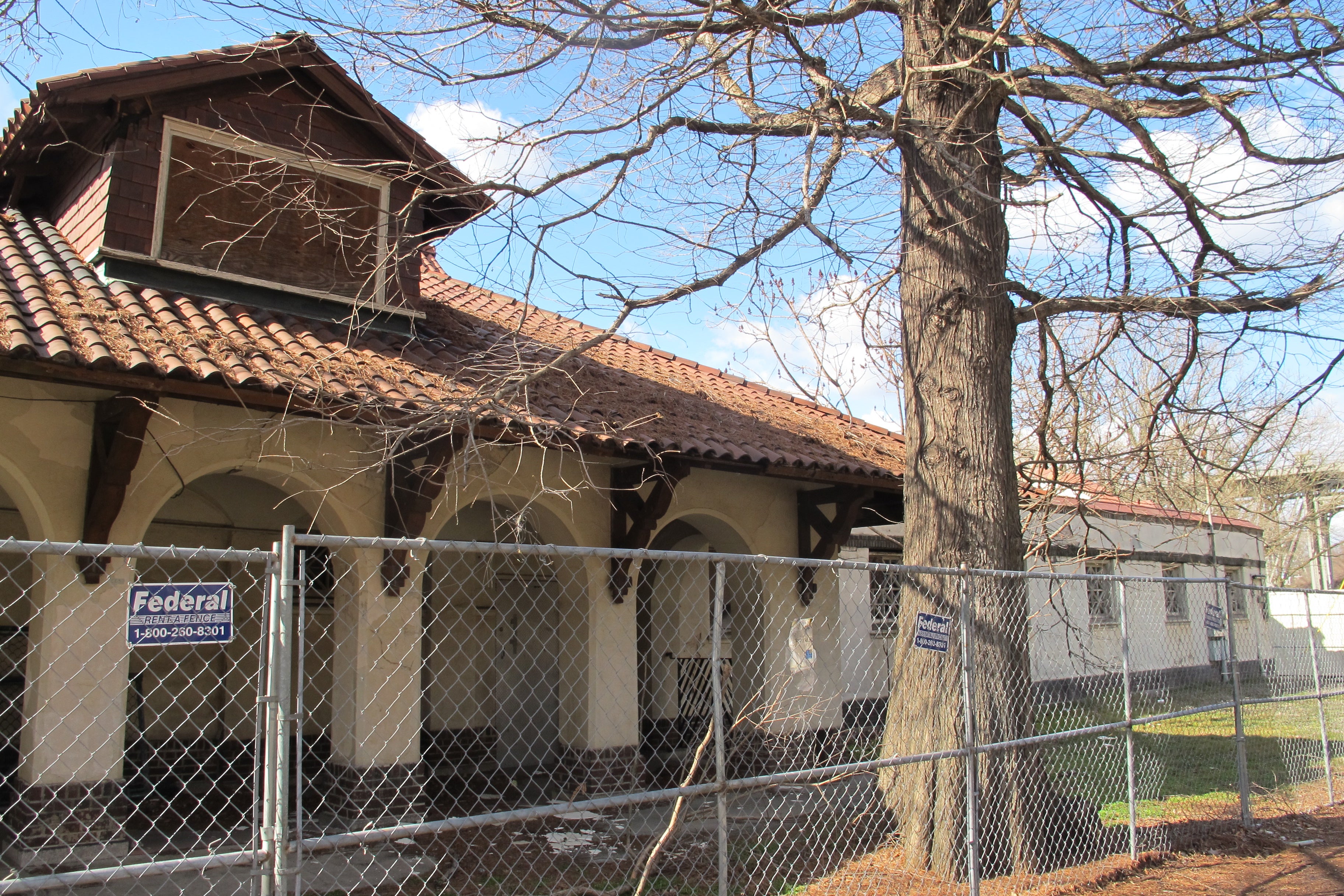 The Schuylkill River's East Park Canoe House and Temple University's rowing teams are getting new leases on life.
The City announced yesterday that the historic East Park Canoe House will undergo a $5 million restoration campaign, and Temple's Board of Trustees voted to reinstate its men's and women's rowing teams, which will once again be based at the Canoe House. The Canoe House, which sits upriver from Boathouse Row near the Strawberry Mansion Bridge, will be restored using $2.5 million in city capital funding and $3 million from Temple Trustee Gerry Lenfest's foundation.
"The renovation improvement to the East Park Canoe House will make it possible for Temple University to return men's crew and women's rowing to their former status as varsity sports," Temple University President Dr. Neil Theobald told reporters Monday. The two rowing teams were among seven that Temple planned to eliminate at the end of this school year.
Temple's agreement to base its rowing program out of the East Park Canoe House and funding from the Lenfest Foundation renews the boathouse's function and enables the city to move forward with long-anticipated repairs.
Temple's rowing teams used the Canoe House from 1969-2008, but were displaced when the Department of Licenses and Inspections found serious structural problems with the city-owned building. Since then Temple's rowers have operated out of tents along the river.
"At that time the Department of Parks and Recreation began to try to figure out how it could save this beautiful historic building… with our limited capital budget," said Deputy Mayor Mike DiBerardinis. As PlanPhilly reported in 2011, the city has been planning to restore the Canoe House for years, developing construction plans and squirreling away capital funds annually.
Meanwhile Temple considered building a new boathouse on the river but withdrew that proposal last year (in part because it would have resulted in a net loss of parkland) and instead started talks with the city about repurposing the Canoe House. But the expected cost of a renovation/addition instead became a contributing factor to Temple's decision to cut rowing and crew. As PlanPhilly reported in December, that decision left the Canoe House in limbo.
"Through this collaboration the City of Philadelphia and Mr. Lenfest have made it possible for Temple to have a home and continue a storied tradition on the Schuylkill River," Theobald said.
The restored boathouse will include new public restrooms, space for the Philadelphia Marine Unit, as well as lockers and boat storage for Temple crew teams, Mayor Michael Nutter told reporters Monday. The restoration work is estimated to cost $5 million, and the remaining $500,000 will go toward site improvements like a resurfaced parking lot and landscaping. Construction is expected to take 12-18 months.
The city is also planning additional investment along this stretch of the river. Nutter announced plans to spend $1 million to repair the Kelly Drive retaining wall from the Strawberry Mansion Bridge to the St. Joe's boathouse. The city will also match a $250,000 grant from the PA Department of Conservation and Natural Resources to install rain gardens along the recreational trail to help manage stormwater runoff.