DRPA Dispatches: Bridge Toll Discount OK'd; PATCO Pontiff Tix; Franklin Square Station a go?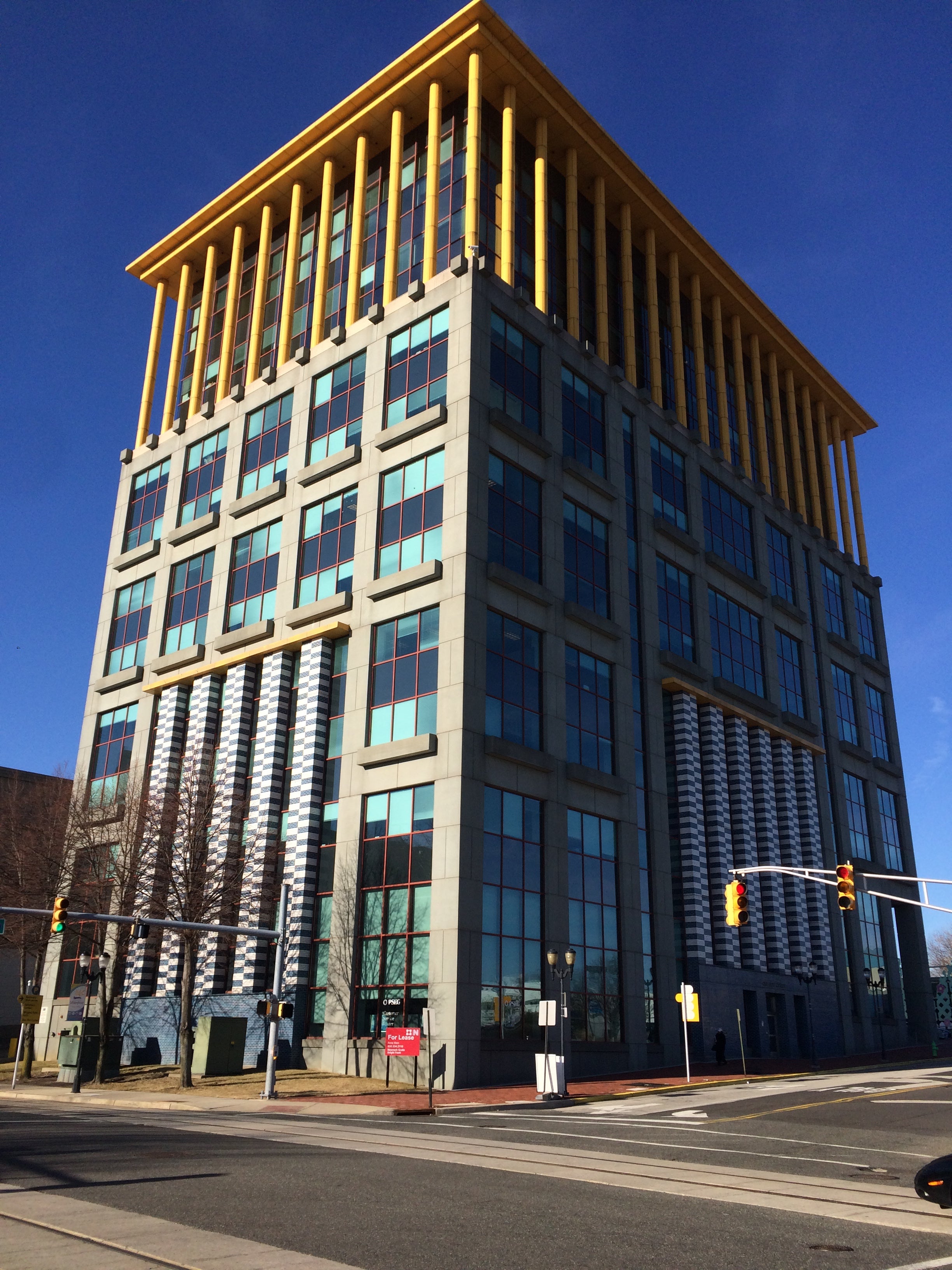 The Delaware River Port Authority Board of Commissioners applauded itself after voting to approve a frequent commuter discount for vehicles that cross its bridges 18 times a month.
But those claps may feel like slaps to some regular PATCO high speed line riders, incensed that they wouldn't see a similar commuter credit. PATCO is operated by the DRPA.
Under the credit, New Jersey E-ZPass commuters who make 18 or more round-trip bridge crossings in a given month will receive an $18 credit. The credit only applies to regular passenger vehicles and will be applied automatically on the customer's monthly E-ZPass statement.
At least initially, Pennsylvania E-ZPass holders will need need to switch their accounts to a New Jersey E-ZPass in order to qualify for the discount, said DRPA spokesman Mike Williams. Williams added that the agency is working with the Pennsylvania Turnpike to make the credit applicable to both state's E-ZPass sysems.
The discount restores a previous frequent driver credit cut in 2011.
DRPA estimates that 30,000 customers out of the 260,000 daily vehicles use the four DRPA bridges enough monthly to qualify. DRPA operates the Benjamin Franklin, Walt Whitman, Betsy Ross and Commodore Barry Bridges. The discount program is estimated to cost $6.4 million a year and has been approved for three years. Frequent drivers will be able to save upwards of $216-a-year.
DRPA also noted that it expects bridge tolls to stay constant at $5-per-crossing for at least three years. The frequent commuter credit will not combine with the Senior Discount Program.
DRPA Vice Chairman and Camden County Freeholder Jeffrey Nash, Pennsylvania Auditor General Eugene DePasquale and DRPA Chairman Ryan Boyle all gave self-congratulatory speeches praising the sound fiscal management of the bi-state authority once notorious for wasteful spending for making the discount affordable. DRPA remains $1.5 billion in debt.
Larry Davis – a Philadelphia-based reverse-commuter in the process of joining the DRPA Citizen Advisory Committee – spoke out against the disparate treatment of drivers and riders. Davis argued that both economic theory and simple fairness to PATCO riders militated against the driver discount.
PATCO fares vary based on distance, from a low of $1.40 to a high of $3.00 for a one-way, and double those for two-way trips, with approximately 14,000 of PATCO's 40,000 daily riders boarding from stations that would cost over $5 for round trip service to and from Philadelphia. Assuming all of those riders (an overestimate, to be sure) qualified for a similar $18 credit for 18 rides in a month, extending the program to those riders would cost $3 million annually.
Nash responded by listing a number of recent and ongoing upgrades to PATCO service and noting that the bridge tolls help subsidize PATCO operations. PATCO has an operating budget of about $52 million, a capital budget of $53 million, but only pulls in approximately $26 million in revenue.
Davis responded that to consumers (and, it should be noted, to the DRPA bottom line) the internal accounting doesn't matter: it still looks like one group gets rewarded and the other gets nothing.
Unmoved by Davis' passionate argument, the DRPA Board voted unanimously to approve the discount.
The governors of both New Jersey and Pennsylvania need to ratify the discount before it can go into effect, but neither is expected to veto.
"HALF A TRUTH IS OFTEN A GREAT LIE" – BEN FRANKLIN
The official line on the DRPA's plans to reopen Franklin Square Station has been that nothing has been decided yet. Sure, they commissioned a study and have applied for a $26.2 million federal grant, but nothing has been decided yet. The Board hasn't voted.
But vice-chairman Nash belied that half-truth in his response to Davis' public comments. During his listing of PATCO improvements, Nash said "We're about to reopen the Franklin Square Station."
That study, by the way, showed that a reopened Franklin Square Station would not increase ridership much, if at all, drawing all of its likely passengers from the nearby station at 8th and Market. It would also increase operating costs and slow down the PATCO line. And given that Franklin Square is surrounded by high-volume, multi-lane thoroughfares, a reopened station is unlikely to inspire much economic development.
Reopening Franklin Square Station would cost an estimated $18.5 million. The extra costs, first reported to total $28 million, would go towards also reopening an entrance on the southern side of Race Street, on the sidewalk next to the American College of Physicians building.
The agency expects to learn about the fate of its federal grand proposal in the fall. The federal money, a federal TIGER VII grant, requires a 20 percent local match. PATCO has already drafted a construction schedule and a request for proposals. The Operations and Maintenance committee will review the project's progress at its August 5th meeting.
PATCO PONTIFF TICKETS
PATCO's special one- and two-day passes for the Papal Visit September 26th and 27th will go on sale next Monday, July 20th, said PATCO General Manager John Rink.
The passes will be available online and at PATCO's Broadway station. One-day passes will cost $5 and the two-day passes will cost $10.
Existing Freedom Card holders will still be able to use their cards on these days. That differs from SEPTA pass holders, who are being required to purchase special passes for the Bishop of Rome's weekend in Philly.
No DRPA passes will be sold the days of the Papal Visit.
On that weekend, PATCO will be running nonstop express services only to and from Philadelphia's 9th/10th Street Station and its Lindenwold, Woodcrest, Ferry Avenue, and Broadway stations. Trains will arrive at 9th/10th Streets Station every four minutes, said Rink.
SINGLE TRACKING UPDATE
PATCO Chief Engineer Mike Venuto noted that the continuous single tracking over the Benjamin Franklin Bridge, dubbed by "Doomsday Schedule" by some critics, will end on September 6th. PATCO has been operating entirely on the southern track over the bridge since July 6th.
The single tracking allows PATCO to speed up a track replacement program four-five months, said PATCO General Manager John Rink. After September 6th, PATCO will only single track on weekends (starting Thursday nights). "Single tracking" means eastbound and westbound trains need to take turns crossing the bridge, thereby reducing service and causing cramped conditions during rush hour.