Drexel profs studying how engaging with the autism community could lead to better research
A three-year study will investigate to what extent autism researchers include stakeholder groups in the design phase, and whether that affects what research is done.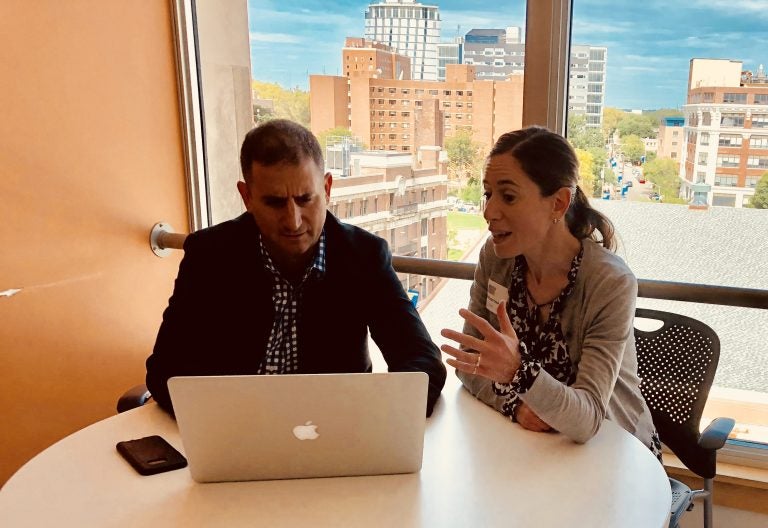 When autism advocate and educator Morénike Giwa-Onaiwu looks at much of the autism research being done today, she sees a missed opportunity.
"It's looking at autism as the problem instead of how to improve the world around us so that autistic people can thrive," she said.
Giwa-Onaiwu is the mother of two autistic children and has autism herself. Her concern is one shared by many in the autism community who see a long history of ethical lapses in autism research, which often stigmatized or mischaracterized the condition.
Much of that, Giwa-Onaiwu says, is because members of the autism community often aren't involved in scientific research.
"It's almost kind of like a brownie point or an afterthought if you have a self-advocate involved, as opposed to us being integrally involved," she said.
She says that's in stark contrast to HIV research, which routinely involves people living with HIV.
"In a sense, they've really transformed a lot about how research is designed and the way community is infused in the process. That, to me, is the kind of model we need to move toward," she said.
Those sorts of concerns have become pervasive enough in the autism community that professors Chloe Silverman and Michael Yudell at Drexel University have decided to study engagement between autism researchers and the autism community to see how that impacts scientific research.
"We're trying to understand the relationship between community engagement and ethical approaches to autism research without predefining what an ethical approach is," said Silverman, director of Drexel's Center for Science, Technology & Society.
"Researchers are hungry for guidance on how to conduct research that won't meet with opprobrium from the community."
Funded by a grant from the National Science Foundation, the three-year study will investigate to what extent autism researchers include stakeholder groups in the design phase of their research, and whether and how that inclusion affects what research is done.
"Our concern isn't to come to a final conclusion about what constitutes ethical research," Silverman said, "but to develop a set of guidelines for how people can be aware of, conscious of, and proactive about ethical concerns relating to research."
In an effort to practice what they're studying, Silverman and Yudell have been getting input from stakeholders on the design of their own study. Giwa-Onaiwu is on their 13-member advisory board, which is providing input and feedback on their study design.
So is Valerie Paradiz, founder and director of consulting group Neuroscape Navigators. Like Giwa-Onaiwu, Paradiz has an autistic child in addition to having autism herself.
"Many current researchers are disconnected from the real-life needs and challenges of the individuals they wish to support," Paradiz said. "This can be addressed through education, as well as desire to be more connected on the part of researchers, but I also feel that more people with autism should be actively working in research collaboration with non-autistic individuals."
Regardless of what Silverman and Yudell find, Giwa-Onaiwu says simply raising the issue of community engagement is a step forward.
"People often talk about having a spot at the table, but essentially, the table belongs to the people, to the stakeholders, to the community," she said. "So it isn't even about having a spot at the table. It's about having a table."
WHYY is your source for fact-based, in-depth journalism and information. As a nonprofit organization, we rely on financial support from readers like you. Please give today.